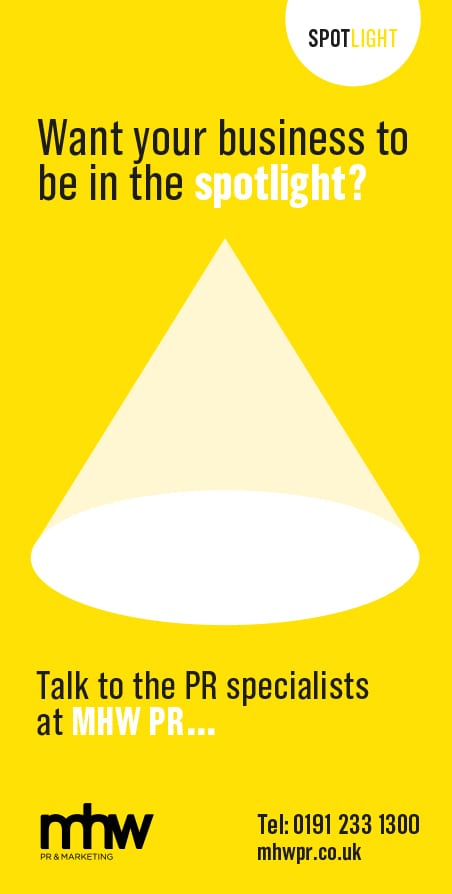 What was your background prior to joining Bootham School?

I joined Bootham in September 2016 from the Grange School in Cheshire, where I had been Head for 11 years. Before that, I was head of middle school and deputy head at The Perse, Cambridge for eight years. I also taught history and was Head of House at Bristol Grammar School. I am also the founding chair of Headmasters' and Mistresses' Conference well-being working group.

What have been the Schools major achievements during your time there?

Too many to mention but they include more than 100 students and staff giving up their free time to attend our Peace Vigil in support of the UN International Day of Peace and the launch of our Reflect 30 programme, which regularly sees 80-90 parents and friends join us for a 30 minute Quaker Meeting. We also hosted our inaugural School Eco Conference for local primary schools. Best described by one member of staff as 'Plenty of genius ideas – and cake.'

How were the Schools results in the Summer exams?

76% A*-B grades at A level this past summer, 73% of applicants getting in to their first choice university, almost 90% into one or other of their two choices, including elite courses at Oxford, Cambridge, LSE, Imperial and so on. As well as 55% A*-A and 81% A*-B at GCSE. These figures are in line with previous years' results, despite the increased difficulty of the subjects and our students coped well with the challenge and chaos inherent in the ridiculously phased introduction of the new A Level system. The statistics, however, can never tell the whole story of the dedication that so many of them have shown in working hard for success, and of the considerable obstacles that some have overcome to secure their grades. They also only hint at the inspiration and support that their teachers have offered. We are proud of their academic achievements, but even more proud of the impressive, thoughtful and caring young people that they have become. That will always be the most important aim of Bootham's Quaker education.

How much emphasis is placed on extra curricular activities?

Our activities programme has a mind-blowing range of options. This year, our 11 year olds can choose from: Badminton, Helicopter Model Making, Reading for Pleasure, Recreating History, School Play, Science Club, Football, Netball and Swim team training sessions, Oxfam World Shaper Action group, Highland Dancing, Junk Puppetry, BEAST (our environmental action team), Making Christmas presents, Quiz Club, Calypso Cricket, Ceramics, Choir, Mini-Drone Flying, Natural History Society, Swim to the Beat, Fencing, Baking with a Twist, Dance for Fun, Chess, Vegetable growing; Film making, Italian Cookery, Riding, Orchestra…and that's less than half of the options.

Tell readers about your team?

The teachers at Bootham are highly skilled and passionate about their subjects. They draw young people into both the simplicities and intricacies of the disciplines they love, finding innovative ways of getting their point over; the English department's bake off exploring the themes of Anthony and Cleopatra or the History Boys in cake is but one example!

What is the most important aspect of education?

A true education has lasting purpose beyond mere grades. Schools need to do everything they can to ensure their young people are growing up balanced and healthy, tolerant and decent…in short that they are being educated to flourish for life. Parents ultimately want their offspring to grow up to be 'good people', as well as secure and successful ones. And there's the dilemma…the prevailing education system often seems too narrow, too preoccupied with data and is changing too quickly and too often to appear to offer this richness of educational experience, whatever excellent work is going on through wonderful, committed teachers at a schoolby-school level. Children can feel like 'grades-inwaiting', or can appear to be summed up as statistics. As a Quaker School, Bootham believes education is purposeful beyond its immediate outcomes: we believe that the purpose of human existence is to make this world a discernibly better place for our having been part of it, and we encourage students to look at their lives in that way. We want our students to be successful but also agents of positive change in the world…a rapidly growing body of psychological research shows us that this is also the surest way to a happy life. We've been doing this sort of thing for these sorts of reasons in this sort of way for almost 200 years at Bootham. And it works.

What changes have you seen in education and what would you like to see going forward?

One of the most fascinating things that I have noticed very clearly over the past twelve years as Head of two highly successful independent schools is the change in what parents are looking for in their search for the right education for their children. In the early days, academic performance was all important. Conversations about percentages of high grades and league table positions were front and centre; what else the school might offer was often an afterthought or considered a 'nice to have'. My recent experience is that this mindset has undergone a very considerable change, and that parents are coming to their search for the next school for their child with a broader set of expectations. Rising concerns about wellbeing and a growing realisation that the prevailing understanding of the point of education leaves much to be desired are becoming ever more discernible. Parents, in my experience, are increasingly interested in a school's values, in how it develops children and helps them find themselves, how it deals with bullying or what its attitude may be to mobile phones and social media, or whether its provision of activities that enrich education and life outside the classroom is broad enough to encapsulate their child's interests and offer new ones….whether it's a kind environment rather than merely a hardworking one. To put it more simply, parents want their child's education to be about how they develop as a whole person –intellectually and academically, personally, emotionally, spiritually and in character.

How do you like to unwind?

I enjoy spending as much time as possible with my family; my wife Carol is a nurse and I have two adult sons and a daughter at Bootham. I also enjoy song writing and performing, all sports (I support a number of spectacularly underachieving teams) and I am a Spotify addict. My other interests include walking, travel and attending church.

How do we arrange a visit?

We are always happy to welcome families to the school.
Anyone who would like to come along and see what makes us a different kind of school, can contact our Registrar Jenny Daly on 01904 623 261 or email admissions@boothamschool.com.