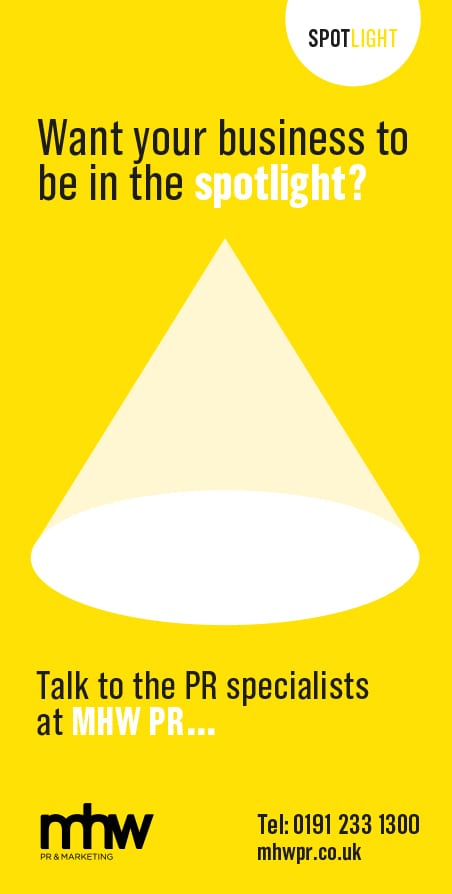 Owner of Mary Ann Rogers Gallery
Tell us a little about your background, did you always have artistic tendencies growing up?

I am one of five children, brought up in Newcastle, but very lucky to spend all our weekends and holidays on the Northumberland coast, where I developed a passion for nature, everything from birds, cows, flowers and trees to things found in rock pools. I learned to draw, and used it to record what I saw. No trip would be complete without a sketchbook.
Who would you say are your main influences?

My art education is negligible, and I have never spent much time in art galleries, preferring the great outdoors, and learning about animals, how they move, eat, move etc.

My mother was a huge influence – she encouraged us to be creative as part of everyday life rather than something special or unusual. She was very good at drawing, and I recall writing stories, and she drew the pictures to go with them for me. We were encouraged to look, whether it was at waves, rocky cliffs, birds or farm animals – this was a very good habit to get into!

Following on from the likes of David Shepherd and Beryl Cook, receiving the "best selling published artist" award from the Fine Art Guild was a momentous achievement.
What did that mean to you?

I still find it surprising that people hand over hard earned cash for something I have described on paper, so to discover the sheer volume of interest in my work was astonishing. It seems that there is a distinctiveness about my work, which I can only put down to the fact that I have followed my own instincts, discovered techniques and methods of using my chosen medium that mean I can describe, with an honesty and an immediacy, the subjects that interest or fascinate me.

Although my background is in closely observed, accurate drawing, I use watercolour to its fullest potential to convey a sense of movement, or fleeting light, or humour.

Watercolour is the most wonderful medium. The pigment behaves in very different ways when water is added, and it travels across the paper in ways which can't be predicted. There is almost an alchemy to the process which is intensely exciting, and frequently leads to work which has an added dimension.
What are you currently working on?

This is the season of dramatic, breathtaking skies, vicious showers, colder weather and startling colours.

It is only in the later months of the year that I am compelled to paint the landscape, in particular, the hills and valleys I am very familiar with, where traces of generations of peoples are etched onto the landscape, in the form of features like iron-age forts, Roman settlements, ancient forms of farming and more recently, forestry and drainage. The low, winter sunlight brings these features out, and are incorporated in the paintings I am currently working on.
You've got some lovely gift ideas out for Christmas. Tell us a little bit about those?

Among all the lovely people I have come to know through my work are bankers and financial journalists, so back in 2007, when they all spoke of a financial downturn that would hit the people of the north east particularly hard, with such a high percentage working indirectly for the government, it occurred to me that people would be heading for a hard time ahead, and Christmas would be particularly difficult.

At the time, there was nothing available inbetween a card, for £1.50, and a small, mounted print, for about £50, so we came up with a small, affordable range of gift ideas including bone china mugs, calendars, printed aprons and bags. They proved extremely popular, and over the years the range has been added to each year and now include mens trunks, rubber stampers, scarves and even towelling robes with embroidered motifs!
How does the business side of things compare to the artistic?

My personal belief is that a creative mind is capable of adapting to whatever problem it is faced with. Artists are a type of engineer, working out how to convey the idea, solving problems along the way. Running a business is simply another problem, which requires creative ways to solve the problems. I find it quite an interesting 'foil' to the much simpler problems faced by painting, which comes quite naturally, like eating and sleeping!
What motivates you?

Different things at different times motivate me in terms of what subjects I paint. It might be the way the light falls over the hillside opposite the house, or a moment's view of a hare at full tilt running across the field when disturbed by me walking the dogs, but I have a general sense of urgency that has something to do with knowing this is a short life, and I feel my best work is yet to come. I am reminded of a quote from my cello teacher, quoted to him, when asked about a wonderful performance. The answer was 'the more I practice, the better my performances get'.
What advice would you give to your younger self?

I would not give any specific advice to my younger self apart from just the one thing, which is to keep your integrity, and always be honest in your work.

What does the future hold?

2017 will bring some changes to the business side of things, as we shall be taking all the distribution of prints, cards and gifts 'in-house'. This will begin with a launch at the Spring Fair at the NEC, Birmingham in February, and is very exciting. It will mean taking on more staff, with responsibility for distribution, credit control etc. Although this will mean more responsibilities for me, I very much hope it won't mean more work, and I'll be able to delegate!

My work is a narrative of my life, and takes the viewer through the landscape of the places where I spend my time, the animals and birds that are part of my everyday life, and a whole lot more which result from so many of the encounters made along the journey.