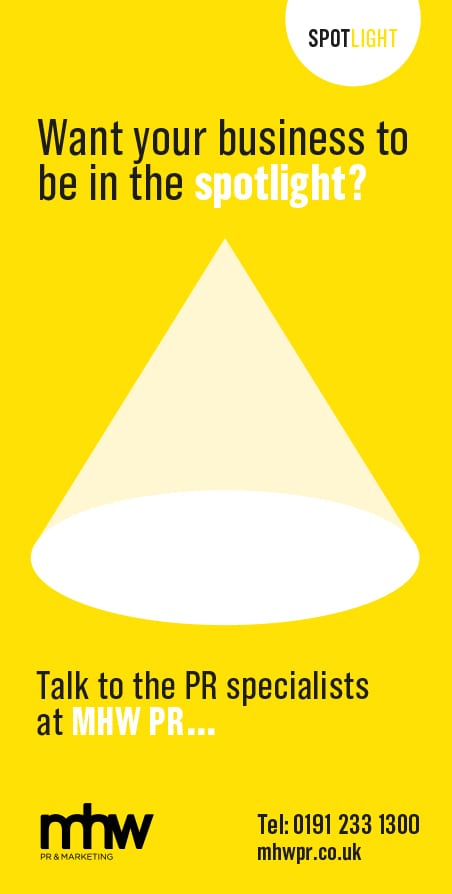 Sarah McCradyDirector, Absolute Agency
What were your career ambitions growing up?

From an early age to be a graphic designer! As a child I loved art and design – and when one of my drawings appeared on Tony Hart's TV show I was the talk of the class. Fortunately my school had graphic design as a subject and my teacher was fantastic. My parents bought me a book on typography when I was 11 which I used to make my friends birthday cards and I was hooked. I feel lucky to have chosen this career and to still be so passionate about it over 20 years later.

Can you tell us a little bit about the inception of Absolute Agency?

Like all good things it started over a drink! I had very much achieved my ambition of becoming a Design Director and enjoyed spells at Yellow M, Robson Brown and Different as well as being Brand Manager at Barker and Stonehouse.

My friend and business partner Abbie Hartshorn had worked at Different, Inspired and Think and on a evening out we realised that our skill sets complimented each other and that running our own business may be possible. It just felt like the right time and Absolute was born.

What services do you provide?

We provide branding, design and web services to a range of businesses across the North East. Since our launch in 2014 we have expanded the team to 5 with Abbie and I supported by Account Handlers Clare Hampton and Louise Elsdon and Creative, Michael Watts and moved into larger offices in the Northern Design Centre.

What is Absolute's greatest achievement to date?

Realising our ambition of running our own business and making a success from doing something that we love. If you'd told me two years ago that we would have gone from no clients to almost 50 I wouldn't have believed it.

What challenges have you encountered so far?

There are many challenges in starting a new business. Keeping an eye on the books and what's coming in and out is of course a key priority. As is building a strong team and ensuring you have the right level of resource at any given time to meet growing client demand and to provide the exceptional customer service we pride ourselves on.

What are your short and long term plans for the firm?

Short term, we aim to continue to grow our client base – especially within the lifestyle and interiors sector as it's a particular strength of ours. Longer term, we're committed to keeping the happy team we've got and providing them with a positive work environment that they enjoy being part of as we truly believe that is reflected in our work.

Is there a mantra you always aspire to do business by?

Work hard and be nice to people.

What's the one piece of branding you wish you'd designed and why?

I would say Innocent Smoothies – from their inception they realised the power of a strong brand and made sure that absolutely everything reflected their brand values – even down to changing best before' to enjoy by' and decorating their van in grass!

Who are your heroes in and out of business?

Fictionally Christine Cagney from the 1980s American TV Show Cagney and Lacey…I guess she was one of my first strong female role models (and she had a great wardrobe!). In real life Kari Owers who I've known from the early days and I really admire what she has achieved with OPR and as a female entrepreneur.

How do you maintain a healthy work/life balance?

This is hugely important to me as I have 2 young children. Setting up Absolute has meant I can make time for all of the school events when they come along and work from home when necessary which makes for greater freedom, flexibility and an overall better quality of life.