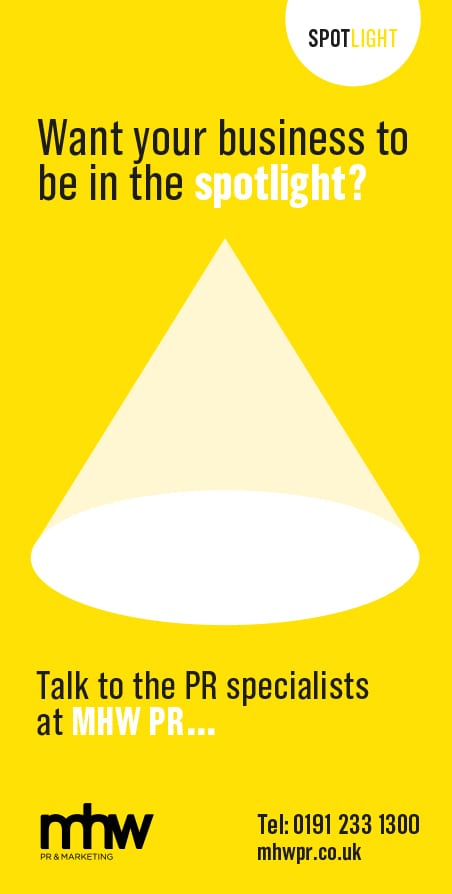 Longevity in business is something to be admired. In this series of features, we are celebrating some of the most accomplished professionals from across the North East business community. Aimed at major players with 20+ years' experience in their respective sectors, we provide a fascinating insight into what makes them tick and what we can learn from them.
Did you always envisage a career in the industry?

Pretty much. I was fortunate in that I studied French and Media at what is now Leeds Trinity and was able to specialise in public relations. The university was one of the first to offer work placements and once I had 'on the job' agency experience, I knew it was the right career for me.

What is your favourite aspect of the job?

"Whenever I'm asked to do a talk, one thing I always say is choose your own measure of success according to what fulfils you. No one else can decide what that is other than you."
Sarah Hall, CIPR President
My favourite part is definitely helping organisations to find their social purpose – as in how to link organisational objectives with the role they play in society. Every company should be thinking about their legacy and avoid a single-minded focus on profit generation. With political turbulence and austerity, this is increasingly up the corporate agenda.

I also enjoy delivering PR and marketing campaigns that deliver solid business outcomes. There is nothing better than proving our contribution to corporate success.

What has been your career defining moment?

Founding #FuturePRoof, a crowdsourced series of books and community designed to kick start "the biggest conversation ever around the future of public relations." Its ambition was to reassert the role of public relations as a strategic management function and it has been hugely successful. Book three is in the works and this body of work was instrumental in my election to President of the CIPR.

How do you measure success?

I was programmed early in my career to think success was earning a certain amount, dressing well, having the big house and car. Now it's about doing great work for great clients and earning enough that I can enjoy every minute I have outside of work with my kids, partner and his kids too. Whenever I'm asked to do a talk, one thing I always say is choose your own measure of success according to what fulfils you. No one else can decide what that is other than you.

What have been the biggest changes in the industry since you started?

Where to start. The public relations industry has evolved hugely since I started out. Technological change has revolutionised how we and organisations communicate. Social media has created a level playing field but it means fake news can spread quickly and opinion is accepted as fact. It's a great business to work in but these are big challenges.

How has your skillset developed accordingly?

The team and I have reskilled digitally and keep our tactical competencies sharp, but in terms of training and development we focus more heavily on strategic, ethical and leadership skills. I was the first practitioner in the North East to gain Chartered PR Practitioner status, which recognises the highest standard of knowledge, expertise and ethical practice within the PR industry and is a benchmark of professional excellence and integrity.

Are you a risk taker by nature or more conservative?

I'm most definitely risk averse, which always surprises people.

To what would you attribute your success?

I have a very strong work ethic and I think that has played a part. But you never get anywhere without help and I've had some amazing support along the way. I couldn't do what I do without a brilliant partner, a supportive family and ex-husband, not to mention two wonderful people who help with childcare and dog sitting – these are the people who help me achieve what I do and for that I'm grateful.

What's your biggest weakness and how have you managed this?

I used to be too proud to ask for help because I was embarrassed to admit that I didn't know the answer or to say I was overwhelmed/out of my depth. My other half has helped change my outlook on this and I'm now unerringly honest about what I can manage and quick to say I don't know but I'll find out. I'm also achieving so much more through collaboration.

How do you remain motivated?

My problem is not getting motivated but learning to put whatever I am doing down! Time with my boys keeps me grounded.

Would you prefer to be liked or respected?

Easy. When I was younger I'd have said liked. Now it's most definitely respected. Commercially, I'm here to do a job well and take tough decisions. That doesn't always win you friends.

I'll retire when…

I'm fortunate in that I do what I love. I'd prefer a bit more work life balance but not sure I'll ever retire entirely. There's always the next adventure.
www.sarahhallconsulting.co.uk