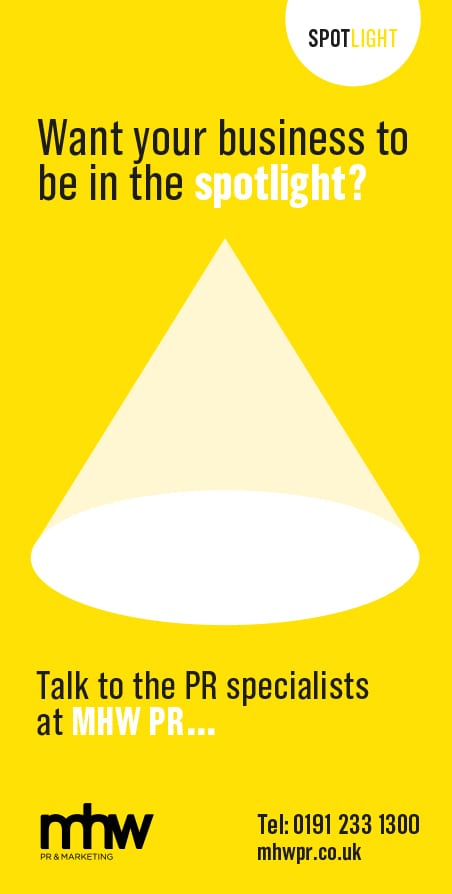 HOW DID YOU START YOUR CAREER IN THE TECH INDUSTRY?

After graduating university with a degree in Internet Technology I built my career at some of the region's top digital agencies, including TH_NK. I eventually decided I wanted to create my own digital products working with businesses within the education and engineering sector and from 2007 to 2014 I ran my first tech business. This really let me cut my teeth in the industry.

TELL US ABOUT THE INCEPTION OF ION

When we set up ION two years ago, we wanted to specialise in and create the best Customer Relationship Management (CRM) systems for businesses. After identifying Salesforce as the best product on the market we became an official partner. Because business transformation can be a broad topic, Salesforce gave us a platform to deliver across all areas.

WHAT IS YOUR PROUDEST BUSINESS ACHIEVEMENT?

When we started up, we identified an aggressive growth strategy and spent 18 months delivering on that. We have been extremely fortunate that other opportunities have also come up which has enabled us to expand that market and given us significant growth opportunities over the next few years.

WHAT SETS YOU APART FROM YOUR COMPETITORS?

We have an incredibly effective business transformation process that we adopted to develop our own framework which allows us to have a positive impact on the overall operational capacity of our clients.

WHAT DO YOU THINK THE FUTURE IS WITH CRM SYSTEMS AND HOW IT WILL HELP BUSINESSES LONG TERM?

CRM systems are ultimately integral to the core functionality of all businesses. They help increase productivity and scale up financially and operationally. To be able to sell their services or products faster and smarter means they have an edge over their competitors who don't have these types of systems in place.

WHAT'S YOUR FAVOURITE ASPECT OF YOUR JOB?

Meeting the customers. I love working with people and finding out what the problems are and how to fix them so they can grow their business. I also love my team – I know everyone says that but they are genuinely a great group of people.

HOW DO YOU MEASURE SUCCESS?

I think it's through the growth of the company and customers choosing to use us and our services. We have more than tripled our customer base since launch and much of it is through recommendation and enquiries are continuing to grow rapidly.

HOW DO YOU REMAIN MOTIVATED?

We have put our goals firmly in place from the start and have always looked at the bigger picture – i.e. where we think we can take the business and the scope of what we can build. We are still in the early stages but are definitely on track.