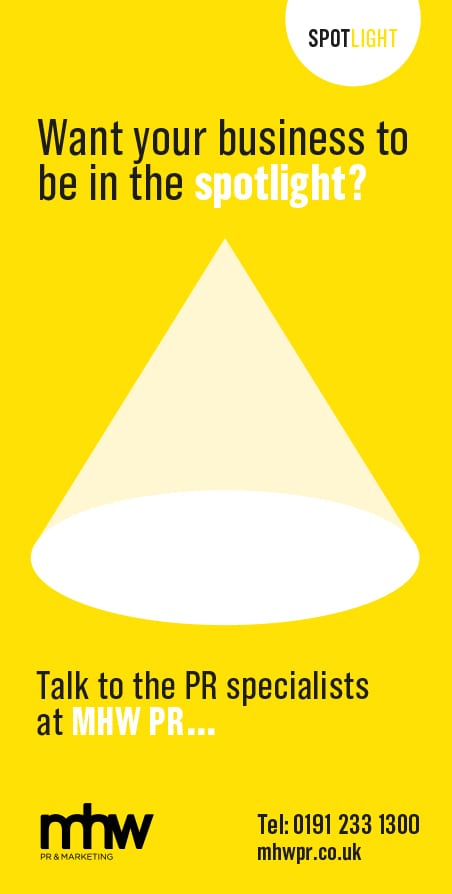 Tell me about your background in business?

Having graduated from the University of Humberside in marketing, I worked in several sales and marketing positions prior to establishing Whitewaters.

How was Whitewaters formed?

We have remained extremely flexible, allowing us to move from one market to another as the company has grown and as our range of services has changed.
Mick Guthrie, Whitewaters
My background was in industrial piping systems, and I established a business distributing a number of these products to provide an income whilst I explored other avenues. We subsequently opened a hot tub showroom during the hot tub craze of 2002/2003 and did very well, becoming one of the biggest dealers in the North.

However, the market was soon inundated with cheap imports from Asia and became a bit of mess, to be honest. I was always looking to deliver a niche product that allowed us greater control over cost, pricing and delivery, but the hot tub was increasingly price sensitive and internet based. We were keen to move the company in another direction.

There were no high quality pool contractors in the North East, and the majority of projects in this area were being delivered by companies travelling from Yorkshire, Cheshire and further afield. I saw an opportunity and we essentially ended up teaching ourselves the business!

In your own words, describe what it is that Whitewaters does?

Whitewaters is a design and build company delivering leisure projects including swimming pools, spas, saunas, steam rooms and other wellness products. Our core business is the topend residential market, although we do also work on small to medium commercial projects and hydrotherapy pools.

Tell me about your Whitewaters' 15 year journey?

The first five years were spent finding our feet, exploring opportunities and deciding what direction we wanted to take the company in. Over the last 10 years, we have built up a reputation across the sector as a specialist firm, providing bespoke solutions ranging from hot tubs to the highest specification swimming pools you can imagine.

We started doing small scale projects in the North East and we got involved in a few jobs in the North West, Yorkshire and Scotland, so we quickly expanded geographically.

One night we took a call from an interior designer in Beverley Hills, which was a bit of a shock! He was designing a big scheme for a celebrity client in Kensington and had liked what he saw on our website. We thought long and hard about whether to tender for the work as it moved us into a whole different ball park and way out of our comfort zone.

However, we secured the work and delivered a magnificent pool in an extremely tight timescale. Ultimately, we made very little money on that job but we learnt a lot of lessons and it opened a lot of doors for us. We have continued to carve out a solid reputation in the super-prime residential market, and our client list now includes international business leaders, celebrities, popstars and Premier League footballers.

What is your proudest moment with Whitewaters?

We recently secured a contract to deliver an extensive leisure suite within a vast 14,000 sq.ft basement in Mayfair. The project links two separate mansion houses and, when completed, will be one of London's largest private residences and one of the world's most expensive houses. It was a very competitive and highly scrutinised tender process and we were competing against some of the larger firms in our industry, so it was satisfying and a real coup to win the work. I take great pride whenever we hand over a completed project to a delighted client. It is the nicest part of the job!

Is there a particular mistake you have made while in business? And how did you overcome/learn from it?

It's a difficult industry. Construction is difficult full stop, particularly our market, as delivering a niche product makes managing the workload very tricky. Trying to keep the company busy enough but not over-stretched is a constant challenge.

In the early days, I probably trusted too much and put faith in the wrong people. On one particular job, the client wanted to add another package to our contract, involving a product that we were unfamiliar with. The subcontractor that we used made a real hash of the job, leading to some legal issues. It was early days and I just wanted to keep the customer happy, but looking back now, we should have walked away from it. It cost us financially and nearly took Whitewaters under.

To be honest, it still happens from time to time. Sometimes you have to take a risk on people and sometimes you get let down. Managing that risk and ensuring that the customer is never exposed is the key to making it work.

What is Whitewaters' USP?

Our business model. The majority of our competitors keep their trades in-house, and rely on their site staff to be multi-disciplinary. However, we operate a unique model, utilising a small team of in-house design and project management specialists and out-sourcing the trades to 12-15 specialist contractors, all North East companies. They travel with us across the country or abroad, wherever the job is, so we keep things strictly in the North East.

It keeps fixed costs and overheads down, allowing us to deliver higher quality work at a lower cost.

How has the firm grown and what do you attribute this to?

We have remained extremely flexible, allowing us to move from one market to another as the company has grown and as our range of services has changed. In recent years we have focussed on the top-end of the market and this has really paid dividends. The real key is reputation and we have always been careful to put our reputation before short-term profits.

Do you live by/do business by a certain motto?

My father taught me that you should never ask anybody to do something you are not willing to do yourself. I think it is an important point and I happily 'get my hands dirty' on a regular basis just to prove it!

What are the future plans of the business?

The plan is to continue to deliver high quality, large scale projects. We have enough work signed up keep us busy for the next 2-3 years and we are looking to use this as a basis for further expansion. Currently, we are active on various sites across the North of England, central London and the South of France.

There is a group of less than 10 contractors in the UK who have the capability to operate at our end of the market and our aim is to move ahead of the pack as the number one specialist in our field.

It is our 15th anniversary in March 2018, and next year is set to be an exciting one in our relatively short history!
Mick Guthrie is a member of the Entrepreneurs' Forum, a unique group of like-minded people who come together through peer-to-peer mentoring and a series of inspirational events to share best practice, create valuable connections and grow their business.
www.entrepreneursforum.net