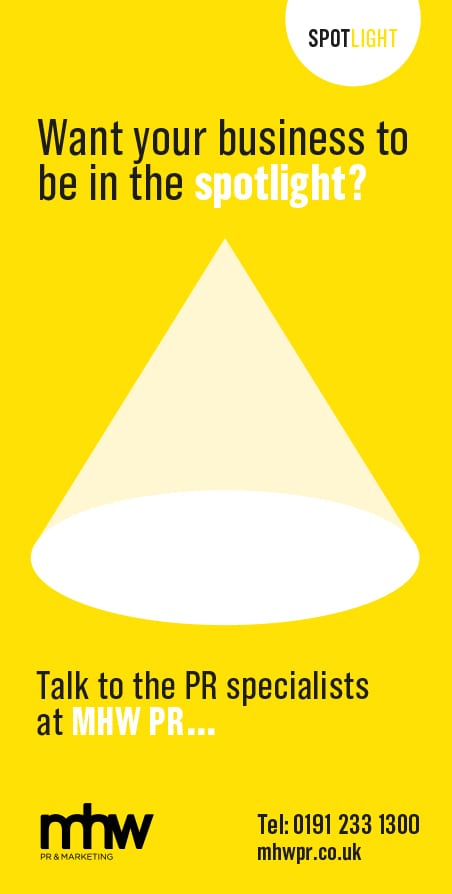 What were your career ambitions growing up?

Realising I wasn't going to be a footballer was a tough pill to swallow, as I felt I had the ability to do so. On reflection, it was a kick up the backside as I had the ability but perhaps low confidence from a young age held me back. Confidence is a character trait I want to instil in my son, Charlie – it can make a huge difference to your life and I want Charlie to realise this from a young age. I was always interested in writing, and with an auntie that worked for The Daily Telegraph, I was exposed to that world from a young age. Alongside my studies at college and university, I was also very interested in business – I'd buy and sell almost anything. The combination of loving to write and my business interests is what probably helped the transition from freelance writer to business owner when I set up Precise English Limited in early 2009.

Can you tell us about the inception of JAK HQ?

After years of being asked by clients to help with their website, marketing and print, I decided that changing Precise English Limited, a company known for its copywriting services, to a creative agency was not the best move. I took over JAK in July 2016 and quickly expanded on the brand's reputation for print and design to where we are now; a full-service creative agency that can help with everything related to growing a business both online and offline. We absolutely love working with local, north east businesses – and our goal for 2017 is to work with more local companies that we can grow alongside.

What services do you provide?

Our core services are web design, graphic design, print, online and offline marketing (SEO, PPC, social media, email marketing and print marketing).

What are the company's greatest achievements to date?

I'm very proud of the team for a whole host of projects that they've completed over the last year. However, the websites we've designed and built recently are incredible and the value we provide as a local company that's willing to go the extra mile is really starting to pay dividends in terms of referrals. To win work through referrals is a definitive sign that we're doing something right!

What challenges have you encountered so far?

Sometimes our quotes have been extremely competitive, so much so that we've lost work on the perception that a pricier competitor quote must equate to a higher standard of work. I'm learning how to combat this in our proposals and our new website's portfolio section will make it clear just how amazing my team are.

What are your short and long term plans for the firm?

First and foremost, I want to continue to grow the brand in the north. It's important to me that local businesses support each other and I hope to be known not only for providing high-quality design, marketing and print at affordable prices, but also for championing and supporting local businesses. In the long-term, it's only natural that we'll expand further in the UK and Europe. Although we do work with companies all over the UK at present, our main focus is on the north east.

Is there a mantra you always aspire to do business by?

To always be honest! Whether it's honesty with my employees or honesty with a client; we're nothing if we're not honest with each other. I've (really!) lost projects with clients because I've told them it's probably not worth their time investing in a particular service at present even to the detriment (short-term) of my business. For example, when selling SEO, I'm honest with clients about how hard it is to rank highly in Google's search engine results pages. I don't offer guarantees sometimes I lose work to others that are promising first page results (nobody can guarantee this) but in the long-term, on average, I'd say the number of clients coming back to me outnumber those that have gone elsewhere and received a genuine service that has brought them success.

Who are your heroes in and out of business?

My Dad! He is a self-employed domestic appliance repair man in Eaglescliffe and has been for many, many years. I've never seen him without work and I've never heard him complain about the graft he has to put in, like carrying washing machines up and down stairs. He's from Shildon and, similar to a lot of places in the north east, there's a real hard-working mentality ingrained into the people of Shildon – the hard work he's put into his career has hopefully rubbed off on me. I think seeing my Dad work for himself has had a big impact on my decision to enter the world of business, but I wouldn't have it any other way! For example, if my son Charlie has something on at pre-school I'm able to be there, and nothing means more to me than seeing my son!

How do you maintain a healthy

work/life balance?

Sticking to my mantra (I'm being optimistic that you've read my other answers), up until recently I've struggled. My life consisted of work and my son Charlie that's it. I'd rush home to spend time with Charlie before he went to bed, then I'd work some more. However, I've slowly but surely managed to change this, as I realised I needed to spend more time with my partner, Laura. It's still a work in progress, I've probably annoyed a few friends over the past year but hopefully that'll continue to improve in 2017.

How would you like to be remembered?

I try not to react with anger. I try to imagine why someone has done something before I act. Everyone has their own troubles and battles, and we all make mistakes. I'd hope to be remembered as an honest, fair person that loved nothing more than spending time with his family.