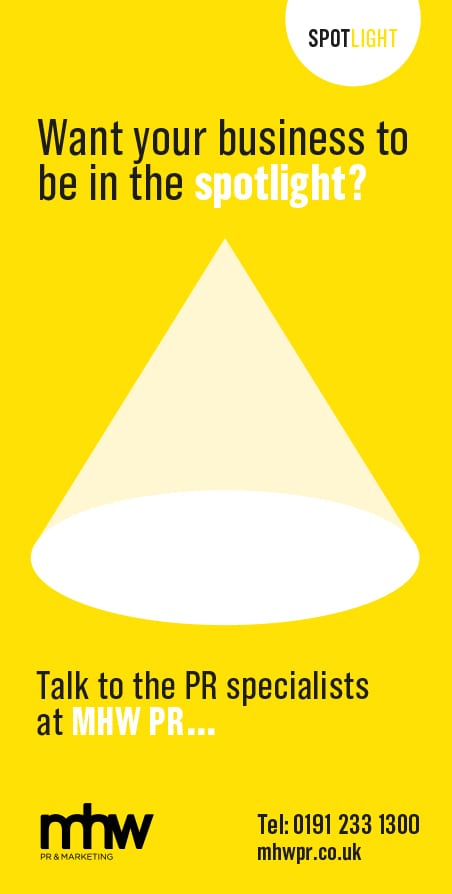 Longevity in business is something to be admired. In this series of features, we are celebrating some of the most accomplished professionals from across the North East business community. Aimed at major players with 20+ years' experience in their respective sectors, we provide a fascinating insight into what makes them tick and what we can learn from them.
Did you always envisage a career in the industry?

No, I did wonder about a career based upon Economics but then I think I favoured dealing with all the words in law rather than the numbers! Mind you, the economics has come into a lot of factors in my working life and The Economist is my favourite reading matter, after that is, Northern Insight!

What is your favourite aspect of the job?

Genuinely, dealing with a wide range of challenging issues and where you develop close and longstanding working relationships with clients some of whom I have worked with since 1984 – and working with great colleagues here at Hay & Kilner.

What has been your career defining moment?

Probably becoming Senior Partner of Hay & Kilner in 2001 at a time of significant potential growth and at the same time Chair of the Chronicle Sunshine Fund thus taking on substantial responsibilities whilst retaining a lot of clients with interesting and challenging needs.

How do you measure success?

Building Hay & Kilner as a law firm which is big enough to have genuine specialists in all key areas of legal business whilst at the same time retaining a very personal partner led service to many clients who retain a very long relationship with us- and at the same time providing a long, enjoyable and rewarding career for many colleagues.

What have been the biggest changes in the industry since you started?

There have been huge changes, 2 probably stand out, one is exciting the other "less so". When I joined Hay & Kilner in 1984 we had something called a telex machine and then faxes – much time was spent sending "opposing" solicitors multi page faxes!! Now we have email and smartphones which makes communication hugely quicker with the result that client service is significantly more demanding in speed and responsiveness – but in many ways easier to deliver – except when one is conscious of a client trying to absorb your very detailed report on a smartphone! The upside is that communication is so much more efficient, the need is to continually be aware of the reality that we must all be constantly contactable particularly when dealing with issues involving other continents. I have however tried to stop myself repeating the flaw of reading and responding to emails when on a precipitous mountain path on holiday in the Alps!

The other big change is the huge growth in regulation not all of which seems to be time well spent – which is a significant resource and time need. Fortunately the legal industry is not alone in that and our clients seem to understand.

How has your skillset developed accordingly?

Having a management responsibility means that you have to think hard on the overall shape and needs of the firm and learn where to intervene and take a lead and provide support and where to step back and encourage colleagues to do what they need to do and give them space to do it. Managing a substantial firm is a constant process of considering what is needed and taking decisions, some relatively minor and straightforward and some which are really very substantial. At all times maintaining balance between the management of the firm and demanding client work. Hopefully, being consistently named as a Leading Individual in Commercial Disputes in Legal 500 indicates that I have achieved that balance, for the most part at least!

Are you a risk taker by nature or more conservative?

Something that we have learned over decades at Hay & Kilner is that providing that full and personal range of services consistently across a diverse range of clients and services is a very good business model. High risk taking can be exciting but can go badly wrong and take a long time to recover from. But one cannot run a business without taking risks which is part of being a dynamic business. We have taken risks for example with acquiring the Private client function of Eversheds back in 2001 which has proved to be a hugely worthwhile investment of effort and funds. I tend to spend time thinking it all through. So it's probably right to say that I am a cautious risk taker – probably as a result of having spent time as a scaffolder's mate in an oil refinery in one of my many labouring student jobs all those years ago where risk had different connotations!!

To what would you attribute your success?

I think I am a reasonably determined person, maybe some of those labouring student jobs taught me that! But I owe a huge amount to my wife Liz, daughter Charlotte and son Peter, who make a very positively minded and determined family "team". I have been very fortunate to work with a wide range of colleagues and clients who are themselves hard working achievers and who are great to work with.

What's your biggest weakness and how have you managed this?

Well, I possibly tend to take too much on but have tried to address this not least by working on my succession plan by involving my younger colleagues in the management issues of the firm so that our Managing Partner at Hay & Kilner Jonathan Waters was able to take over the leadership of the firm with the support around him of younger colleagues who were well grounded in the issues of the day.

How do you remain motivated?

Ah well, even when a job has gone well there is more to do, I have never felt I have been short of challenges and I always like to meet that challenge! My involvement with the Sunshine Fund since 1994 keeps my feet on the ground as a reminder of the immense challenges that some families have to face.

Would you prefer to be liked or respected?

It would be nice to be liked, but respected is very much the priority whether acting in client matters or in managing the business or in chairing a charity with a high public profile such as the Sunshine Fund. If it's possible to be liked too, then it is so much easier to persuade people whether clients, colleagues or opponents. And persuasion is an under estimated and very necessary skill.

I'll retire when….

It seems right for me, my clients and Hay & Kilner. No date set, I am enjoying concentrating on client work and relationships, having had a leading role in management since the 1990s. Retirement does not intimidate me, I am fortunate that despite having had a career of long working hours I also have a lot of outside interests and friends and family to share them with.