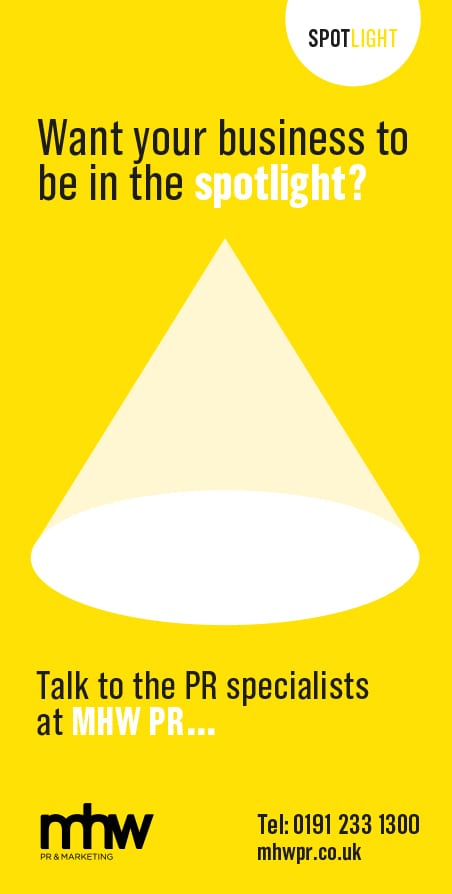 Did you grow up in the North East or did you decide to relocate here in later life?

I grew up in Liverpool, which is a city which mirrors many aspects of Newcastle: the warmth of the people, the acerbic sense of humour and the passion for football.

What do you think it means to be a businessperson in the North East of England?

I wouldn't class myself as a businessperson, though running a school does require certain business skills. I think it is a mixture of challenge and opportunity; there is no doubt that recent years have been tough for all manner of businesses but there is also a sense that the economy is diversifying and people are being even more entrepreneurial in their approaches.

What is your favourite aspect of life in the North East?

The variety of scenery and environments in the area: world class cities in the form of Newcastle and of course Durham, together with stunning countryside and sandy beaches. Do you have a favourite hotspot for a business meeting?

I tend to hold business meetings at school, which in itself is a beautiful site, but I do like the Kingslodge Inn as a local alternative.

Where do you like to eat out in the region?

In Durham there are traditional favourites such as Cellar Door or the Ramside Hall Thai as well as newcomers like Hotel Indigo or Thai River. Further afield is Mannaza in Newcastle or the Lord Crewe in Blanchland.

Where do you like to unwind within the North East?

I tend to unwind by spending time with my family so, weather permitting, excursions to the Northumberland coast or to Weardale.

Are the people really friendlier?

They really are. I lived in London for over 10 years and all the cliches about not knowing neighbours or aggressiveness on the tube etc really are true. Its people are one of the North East's greatest assets.

What do you think is the best view in the North East?

The view from outside our School Chapel, across to the Cathedral and the wider city and county, is by far my favourite view.

Do you think living and working in the North East offers the same opportunities as elsewhere in the UK?

From my personal point of view, I think the region is blessed with some excellent schools, state and independent, which really do offer the opportunity to make a difference to children's lives. The conditions are tougher in some ways than other parts of the country, but that makes it all the more rewarding.

Have you had any experience of working elsewhere and how did it compare?

I have lived and worked all over the country and I would only repeat my answers above. The combination of the people, environment and opportunity make the North East a uniquely satisfying place to work. I'm so delighted to have moved here.