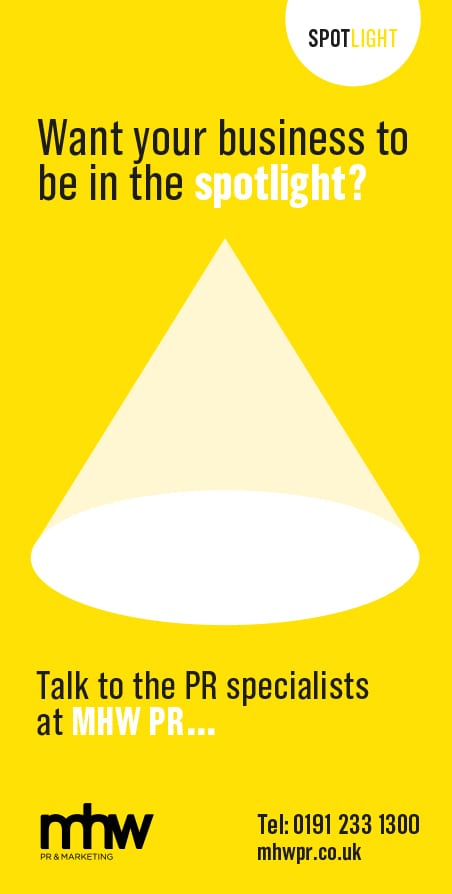 What was your background prior to joining the School?

Since leaving university I have always worked in schools in the north east apart from my first year of teaching which was in a comprehensive school in Newport Pagnall (yes, it was next to the service station!). Before joining Central High (now Newcastle High School for Girls), I was Head of Teesside High School in Eaglescliffe. My career took me from Newport Pagnall to Thornhill comprehensive in Sunderland, from there to Dame Allan's in Newcastle and then to Teesside High.

What have been the School's major achievements during your time there?

There have been so many although the most significant achievement must be the merger of Central and Church High to create Newcastle High School for Girls. We now have a school that has been designed to suit the needs of girls in the 21st century in every respect from our vision and brand values, to the curriculum and layout of the learning spaces in our superb new building which we occupied as we began our third year as NHSG. Now in our fourth year, we are a force to be reckoned with.

How were the School's results in the Summer exams?

Excellent – we were so proud of the achievements of all the girls which are testament to their hard work and the expertise and dedication of their teachers. Against a national backdrop of static or even declining results, we saw a 10% rise in higher grades at both GCSE and A Level. What's most important however is that the girls are able to achieve their aspirations and last year those who completed their A Levels went on to study an impressive array of courses at excellent universities and other higher education establishments. In my view it is this that really demonstrates the success of the girls and, of course, the school.

What are your plans for 2018 and beyond?

Now that NHSG is established as an outstanding school for girls and recognised as an important part of the region, I have decided that the time is right to hand over the reins to someone new – but not until the end of August 2018 so most of my year will be focused on NHSG. I have been privileged to work with some amazing people and have learnt such a lot about education and what works; the ethos of NHSG is to challenge the girls to leave their comfort zone and take a risk and always to think of others and I think it's right that at this stage of my career I do the same. I am looking for opportunities to use the skills and expertise that I have genuinely to give something back to the city and region that I love through helping to raise aspirations and open doors for all the children of our region.

How much emphasis is placed on extracurricular activities?

At NHSG extra-curricular activities both supplement and complement the curriculum and give girls the opportunity to develop, practise and enhance the so-called 'soft skills' so valued by employers and colleagues in the world of work. We have an extensive programme of activities which covers all interests from annual school drama productions (Shakespeare and a musical), formal concerts and Jazz evenings, sport, art and debating to special interest societies, dance and Duke of Edinburgh's Award Bronze, Silver and Gold groups. At least two thirds of the girls will feature in the Annual Sports Award programme and many undertake voluntary work too.

Tell readers about your team?

We have a superb team at NHSG – a common goal of wanting the best for the girls in our care unites us and we all work hard to ensure that each girl is known as an individual and has the opportunities that she deserves. As well as enjoying what we do in Newcastle, we value the opportunities to share and develop good practice provided by the Girls' Day School Trust (GDST) which is the charity to which our school belongs. As the northernmost school in the GDST, we enjoy and celebrate the benefits it brings as the largest charity in the UK devoted to the education of girls.

What is the most important aspect of education?

In a world dominated by amazing technology that puts more information than we'll ever need at our fingertips, education has to be about much more than facts, absorbing knowledge and passing exams. Real education is about personal development, it's about helping children develop the self-confidence

to stand up for what they know to be right in a world where there are so many pressures to conform to questionable or downright wrong behaviours, it's about instilling the traditional values of self-respect and genuine respect for others, it's about creating strong citizens who can play their part in our future.

What changes have you seen in education and what would you like to see going forward?

I have been teaching for 40 years and the changes have been huge – the children, however, remain at heart the same with the same emotional, physical and intellectual needs that they have always had. The material changes in our lives and in schools have sometimes happened so quickly and ideas have been embraced so wholeheartedly that the human needs which have always been at the heart of education have often been lost. The growing mental health crisis amongst our young people must, at least in part, be a result of this so I would like to see us devote time to helping everyone understand the importance of face to face relationships and friendships, of spending time together as a family, of switching off your device!

How do you like to unwind?

At home with family and friends; I love informal meals with lots of discussion and laughter, I love reading and long walks and am not averse to holidays in the sun!

Favourite Book/CD/Movie?

The Secret Garden (book). I like watching films on television (I rarely go to the cinema) but don't really have any favourites. For me the written word has more impact than the moving image.

How do we arrange a visit?

While we have a number of Open Events throughout the school year both at our Junior School and Senior School, visitors will always receive a warm welcome at any time. We look forward to seeing you!
If you would like to visit, the easiest way to arrange this is by telephoning our Admissions Team on 0191 2016511. Alternatively you can use our enquiry and booking system via our website www.newcastlehigh.gdst.net