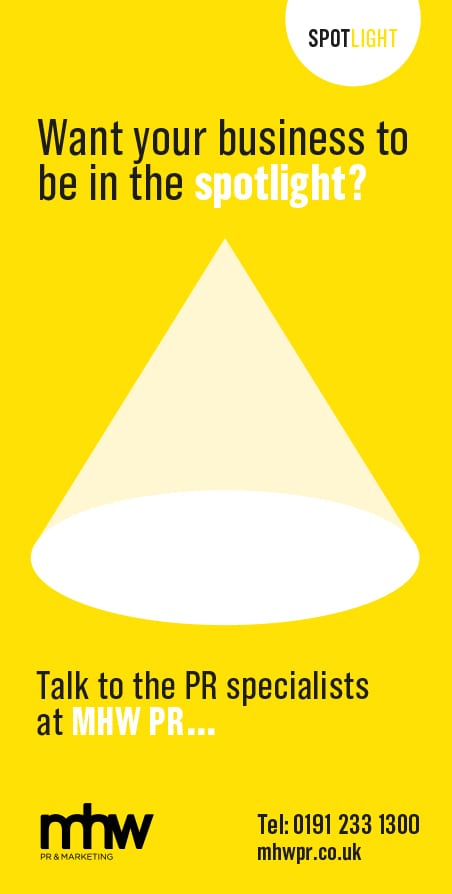 Tell me a bit about your background in business? From leaving school I was mostly self-employed working on building sites and in my late 20s I began to employ bricklayers. Towards the end of my construction career we were picking up several housebuilding contracts. I broke my leg quite badly playing football and found it difficult to get about on sites at the time. A friend of mine was working in sales and sold me on the idea of a career in the industry, which worked out quite well. I worked as a life insurance salesman and progressed through to director level. It was in 1996 when I left and a year later started a company called Positive Solutions with an old colleague of mine, Maurice Cotter, which went on to become the largest independent financial advice (IFA) business in the UK, at that time. A significant part of the business was our use of technology and, in particular, the internet to help us conduct business throughout the UK. This freed us up from having local sales offices and allowed us to recruit and expand quite quickly.

We sold the business to Aegon in 2003, but there was an earn out period until the end of 2006, after which time I spent a couple of years as chairman. I then formed a new company called True Potential in 2007, which is a much, much larger entity than Positive Solutions, bringing on board a number of the former partners at PS.
What was the company's first business premises and how has this evolved over the last decade? We moved from Gosforth where Positive Solutions was based across to Newburn Business Park, which is an excellent place to do work because people can get here from the airport and train station easily, and those south of the River Tyne can get here pretty easily as well. Having shared an office briefly, we now have our own offices on three floors at the entrance of the business park, and have remained here since True Potential was formed.

The pace of acceleration of people needing to save has increased, so I think everyone now realises they need a good retirement, particularly those working in the private sector, to look after themselves.
David Harrison, True Potential LLP
Newcastle truly is a great place to do business.
How has True Potential grown and what do you attribute this to? Investments are just a posh name for saving money and we're riding a wave of people needing what we can provide. Our growth is about this. We understand the need to service these people and set them up for their futures. We are unique. We try and speak the clients' language and simplify things and cut out the jargon. True Potential provides innovative, but regulated products, and technology has dramatically reduced the cost to supply them. The key is to get people in the habit of saving. I know it's difficult as people are largely in the habit of spending! We're trying to break that mould through the use of technology. Our workforce has also grown stronger with 250+ excellent, trained staff based at Newburn, the majority of whom are in their 20s – they are enthusiastic, highly-motivated and well paid. The vast majority have been educated locally too, at the some of the region's leading universities. We also have a presence in Northern Ireland and a sales office in Belgravia, London, in addition to a strong network of 540 self-employed financial advisors and 4,000 IFAs working in firms across the UK, with whom we share strong contractual relationships.

How has the market changed since you started True Potential? The pace of acceleration of people needing to save has increased, so I think everyone now realises they need a good retirement, particularly those working in the private sector, to look after themselves. So, over the 10 years we have been able to service these people and provide them with the savings and investment tools necessary to support their plans. We did predict it and are clever enough to understand the demographics and changes which affect government  if they don't have the money to provide these things, they won't. One thing that has changed the way business is conducted is regulation. It has had a negative impact on the consumer, as all regulation costs money, which is ultimately paid for by them. Some of it is unnecessary and requires simplification, but we are all in the same situation and abide by it all the same.

What would you say is True Potential's unique selling point? When you put together an offering it often has several elements to it, none of which are unique, but by the time you have put it together, it becomes unique. We are unique as far as we can tell. There is only one of us! The way we have brought together the kind of people we have got and the fact we provide our own software, makes us unique. We write our own products it is ours our investment management is internal, the sales advisors are ours, our websites are ours we don't get someone else to produce them. It is a big part of why we are successful. We believe in a thing called 'skin in the game' that we have invested in our own company it's our money.

If our funds don't do well, for argument's sake, I do worse than any of our clients. You wouldn't buy a Ford motor car from a salesman who is driving round in a Mercedes, if you had any brains, which shows a lack of integrity in the brand. Every captain goes down with his ship, which runs true with everything we do.
How do you keep staff motivated? Money motivates people which people don't like to say but it is a primary motivator in life. We make sure that our employees are getting the right rewards. Everything we do has a reward attached to it whether it is through salaries or bonuses. We go as far as making people do better at what they do. They care for their clients, their clients pay them, so we don't need to wake them up and send them off to work each morning. Our staff work incredibly hard. A lot do rely on passing courses and professional exams, so we also allow them ample time to prepare and the use of our facilities to study.
How does your motivation compare now with that when you started your business journey? Exactly the same. I'm as motivated today as I was 20 or 30 years ago. I have no problems with going to work, although I will retire at some point!
How is the business structured? The Group structure is organised and regulated in a way where we have to have separate entities to comply. Heavy, yet fair, regulation has dictated the way the company is structured.

For example, to run our own pension scheme it took us a year to get authorisation. Because of our size and the constant belief we have shown in the continual need and clear digital link between the end client and their investments, we have set out to achieve this through the products and services we offer all of which are fully compliant with the relevant regulations. If it was up to us we'd just have one firm that did everything from cradle to grave for the client, but it's not allowed. Financial services in the UK is the world's best and it is not just restricted to London; we have people here and fund managers in the region who are the envy of the world.
What are the future plans of the business? We will continue to grow. The figures for this year will show further growth, with turnover close to £100m and profits and EBITDA also rising. There are no plans to distribute money, only to invest further in True Potential. We do have a number of private equity partners involved in the business, who can open doors in other international markets, such as Asia and the United States, but there are no concrete plans for this. The UK is a big economy, it's a big country and there's plenty here. That's not to say if there was an opportunity to expand globally that we wouldn't take it.
David Harrison won the Entrepreneurs' Forum North East Entrepreneur of the Year award for 2017. The Entrepreneurs' Forum is a unique group of like-minded people who come together through peer-to-peer mentoring and a series of inspirational events to share best practice, create valuable connections and grow their business. For more information, visit www.entrepreneursforum.net