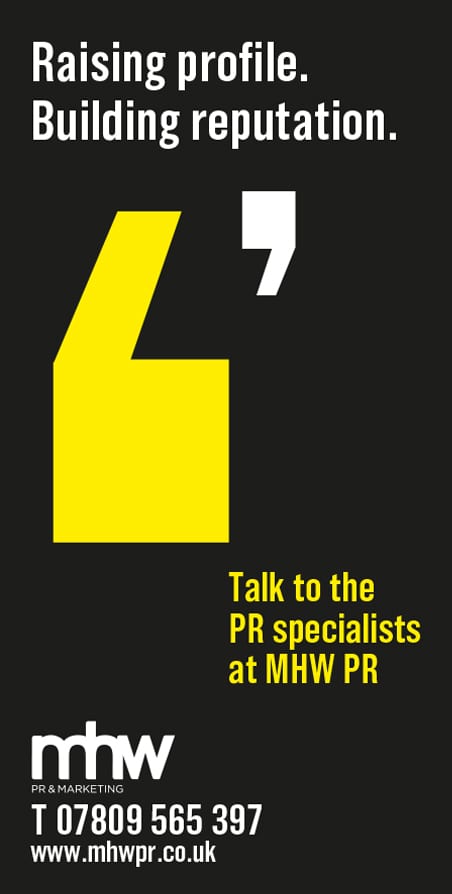 Finding the right business space is key to the growth and success of any company and Business Durham has a wide ranging commercial property portfolio to suit all needs.
Business Durham, the economic development arm of Durham County Council, prides itself on meeting the demands of growing businesses and providing the best facilities for them, in a long term and sustainable way. It works closely with private investors and developers to unlock key development sites and bring them forward to help meet the growing demand for high quality office space, commercial property and industrial sites.

Despite national uncertainty about commercial property and office space due to the COVID-19 pandemic, Business Durham has seen an increase in enquiries about premises, particularly industrial units. With some tenants needing to continue working, especially at North East Technology Park (NETPark). Business Durham has helped some businesses expand into new spaces and welcomed its first tenant to Jade Business Park. Business Durham manages an extremely varied and evolving property portfolio, with strategic sites including NETPark, the region's only science park, as well as local office spaces across the county including Salvus House in Durham City Centre and Tanfield Lea Business Centre in the north of the county.

NETPark

NETPark in Sedgefield, County Durham is a shining example of where Business Durham has continued to create high quality employment space and jobs for the science, engineering and technology sectors.

It is the UK's only science park with two Catapult centres in the High Value Manufacturing Catapult and the North East Centre of Excellence for Satellite Applications. Also home to the Centre for Process Innovation's three national innovation centres and 35 innovative companies such as Kromek and Filtronic as well as the North East Satellite Applications Centre of Excellence demonstrates exactly why NETPark in fast gaining a growing reputation as a global hub for innovation.

Its vision is to see another 1,2500 jobs and 350,000 sq ft of employment space created at NETPark in the next 10-15 years.

Jade Business Park Jade Business Park is a 55-acre employment site close to the A19 and Dalton Park that is set to provide over 1 million sq ft of new employment space and over 2,500 jobs. The park is owned by Durham County Council, managed by Business Durham and delivered in partnership with Highbridge Developments and the North East LEP.

Sumitomo Electric Wiring Systems Europe is the first tenant on the £14m first phase of Jade Park, recently completed by Bowmer and Kirkland. The first phase of Jade Business Park provides seven new industrial units, equivalent to 155,000 sq ft of new space for distribution, technology, and advanced manufacturing businesses.

Salvus House

Salvus House is a flagship, quality office development at the heart of Aykley Heads in Durham City. It was acquired in 2017 by Business Durham on behalf of Durham County Council with support from the North East LEP and offers twenty-four offices ranging in size from 164 to 3,701 sq ft. The award-winning office space is currently 92% let and home to 16 businesses in the growing fintech sector, design, accountancy, engineering, communications and digital design industries employing 196 people.

Salvus House is also home to Durham City Incubator an innovative incubation programme to provide local entrepreneurs with high quality facilities and business support. Its location has proved popular with businesses due to its close proximity to Durham rail station and is already playing a key role in bringing investment and more jobs to the region.

Station Place, Merchant Park

Business Durham is working with Merchant Anglo to bring forward the next phase of its development at Merchant Park – Station Place. Merchant Park, a £90m industrial scheme, is a 65-acre development at Aycliffe Business Park in Newton Aycliffe on J59 of the A1(M) and home to Hitachi.

Merchant Anglo has submitted a new planning application for Station Place and if approved the £4.8 million scheme which will provide 50,333 sq ft in 10 new starter units, in sizes between 3,000 and 5,000 sq ft.

Tanfield Lea Business Centre

Tanfield Lea Business Centre is home to 25 businesses ranging from marketing and IT consultancies to financial services and a dog accessories company exporting goods across the world. The centre in Tanfield Lea, Stanley, County Durham and has forty-one office and workshop units ranging in size from 135 – 1,787 sq. ft Its state-of-the-art conference facilities make this the ideal base for new businesses and existing businesses wishing to expand.

Business Durham is much more than just a landlord. Its dedicated and experienced team provide bespoke and impartial support that creates the right environment for to help businesses develop and grow, plus because they work hand in hand with Durham County Council they can connect the dots between business needs and council resources.