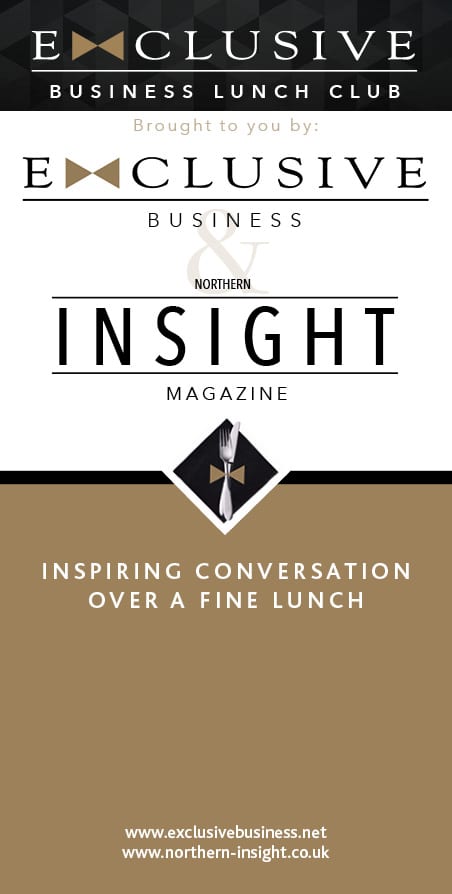 With a flight to catch at Silly O'clock one morning, we decided to hole up for the evening at the Hilton DoubleTree which is adjacent to Newcastle International Airport.
My daughter Holly has recently secured a place at Durham University and sadly we're not too sure how many family jaunts we have left. With this in mind, we wanted to kick off this year's Summer holidays with real exuberance and the DoubleTree proved the place to do just that. One glance at the Hotel's striking façade reveals that this is not your typical airport hotel. Inside there's 179 immaculate guest rooms whilst business facilities include a ballroom for conferences, meeting rooms with angled windows and a newly installed high speed Wi-Fi throughout the hotel.

In fact, the whole establishment is characterised by that swanky Hilton style and having been checked in by some super-friendly reception staff, we were soon checking out our upscale interconnecting abode. All rooms have clearly been designed with the guest's creature comforts in mind. Ours came complete with 37″ Flat-Screen LCD TV's, free Wifi and mini-fridges in addition to custom-designed beds, power showers and tea & coffee making facilities. Further adding to the mod cons was a digital mp3 alarm clock which allows you to wake up to your own tunes.

How about that! I would like to apologise though to any neighbouring guests rudely awoken by Boz Scaggs' Lido Shuffle at 03:30 in the morning. Already hugely impressed, I hastily unpacked with a view to tucking in to some early holiday reading in the hotel's "Columbus" bar area. My son Jack however who currently fancies himself as Mr Universe (no doubt he'll edit this out) pointed me in the direction of the hotel's uber-modern fitness suite. This is available to all guests and is very well equipped with bespoke cardio and resistance equipment which proved just the job for an explosive pre-holiday tune up. Feeling smug, we rendezvoused with the girls for our evening meal. The Hilton DoubleTree is home to Fratello's a chic in-house eatery which is just as much of a hit with non-residents as hotel guests.

The serve authentic Italian cuisine alongside freshly prepared local favourites for breakfast, lunch and dinner. Lisa and Jack kicked off with an antipasto sharing plank. This featured a choice of cold cuts, fresh fish and cheese and was served in true Mediterranean style with warmed artisan breads and chargrilled vegetables. I meanwhile chose the gamberoni pastella, an exquisite selection of battered king prawns with homemade chilli jam and a zesty lemon mayo whilst Holly walloped a fine garlic bread mozzarella.

This was followed up by penne arrabiata, lamb rump fricassee, a chicken butterfly with Al Pepe sauce and the fiery pizza picante for guess who? Yes! I'll admit it all but negated my earlier exertions but it did taste seriously good. Plus, I do gather the "dad bod" was in vogue this summer? This really put us in the mood for some further sunny flavours that holiday and was an Italian meal in the top echelon. With free-parking available to all diners, I'd wholeheartedly recommend a visit for nonresidents in their own right.

The following morning, we awoke refreshed following a restful night's sleep in the patented "SweetDreams by DoubleTree" bed before being checked out efficiently. Prior to leaving, we even had time to bolt down a quick continental breakfast (served from half 4 every morning, with a hot buffet from 06.00am) featuring fresh fruit, cured meats and buttery pastries which capped off a flawless stay. With more than 400 hotels in 33 different countries and overseas territories, the Hilton DoubleTree brand successfully spans the bridge between business and leisure requirements with real style and panache. This classy hotel is no exception.