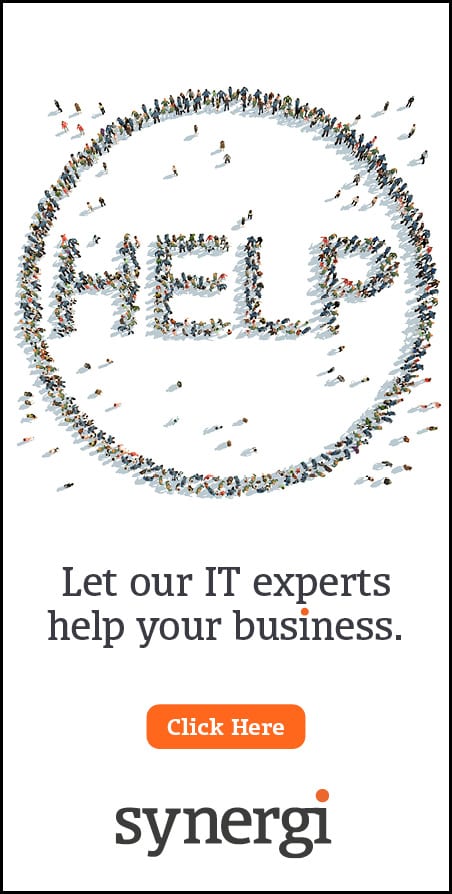 Steve Nelson, Operations Director at Calibre Secured Networks Ltd, believes SMEs have a lot to gain from the Internet of Things (IoT), offering a tantalising glimpse of one possible future.
The IoT is seen by many as the next step in the evolution of smart objects powering the connectivity of things in which the line between the physical object and the digital world is increasingly blurred. So it's not hard to extend our thinking to visualise a future where the IoT segues into an ultra network of super powerful, superfast highways where billions, even trillions, of superfast connections create unprecedented opportunities.

The impact of the IoT cannot be overstated: an omnipotent world in which people, processes, information and things are brought together to make connectivity more relevant and valuable then ever before. Perhaps scary but nevertheless a glittering allure an enriching learning experience that paves the way for hitherto undreamt of chances for North East SMEs, a brave new world that will transcend current perceptions and limitations.

Indeed, a global survey of 1,000 organisations showed that while companies of all sizes cited improved operational efficiencies as the key benefit expected from deploying an IoT solution, SMEs were ahead of the curve when it came to seeing the riches on offer.

So, in what practical, beneficial ways could IoT become manifest? SMEs will see improvements in energy efficiency as increasingly advanced systems come on line that enable heating and lighting to be monitored and controlled remotely, generating financial savings. Adopting these tools can ensure the way owner/managers use the services they are paying for is efficient, and that their premises are adapted to your business needs.

The use of smart home-style sensors goes beyond simply keeping an office warm they can ensure consistent production quality. For businesses operating across various locations or mixed environments, where conditions need to be monitored and regulated (for example, niche agricultural producers, bio-meds or hi-tech manufacturers), IoT infrastructures enable them to maintain consistent production quality at many places at the same time.

OK, so you can't physically be in two places at once but the application of IoT can help; allowing business people to travel more freely, while keeping them abreast of stock and deliveries through advanced track and trace capabilities. By introducing security sensors connected to your smartphone, for example, goods can be delivered to your workplace without you having to be present. You can simply verify remotely at the click of a button.

The advance of traffic-tracking smartphone apps will enhance resource planning and allow small businesses to make smarter choices about when to bring in extra people to cover busy periods, or making sure existing staff are fully employed. The result is a reduction in wasted time, improved customer service and, consequently, a rise in revenue.

Small technology businesses that are interested in developing IoT solutions themselves can use support programmes to better understand what's required, what applications are needed and where the demand for IoT lies. Alongside public platforms, there are those hosted by major players in the market such as Cisco's Innovation Challenge that offer insight and a tantalising glance of the future.

The IoT in business may still be a while away for many SMEs, but it is always best to stay ahead of the trend and keep up-to-date with the latest technology to ensure you're prepared and equipped when it does arrive.
If you'd like to invest in IoT technology for your business and require advice, help is at hand. Calibre provides IT solutions, working across the UK and Europe with clients building long-term strategic relationships to deliver added value solutions, which provide lasting user benefits. More at www.calibre-secured.net