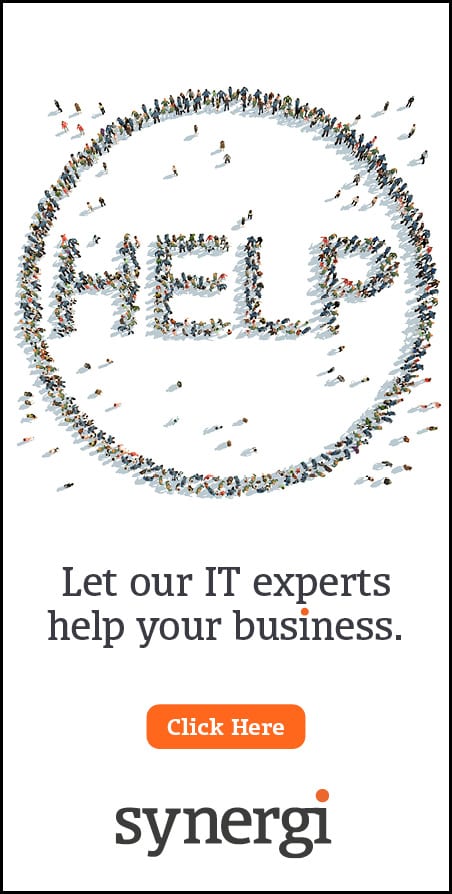 As we reach the end of another year in which most organisations have kept their businesses operating smoothly in the face of changing covid regulations, it is important to acknowledge what an exceptional achievement this is. Businesses across the North-East have illustrated their tenacity, sense of community, and ability to adapt. However, it is vital that businesses maintain this innovative spirit in order to be modern, agile, efficient and ensure they continue to remain competitive in their marketplace, therefore it is essential to continually evaluate your operational processes and technical landscape.
How do you know where to start? Is it affordable? and will your investments scale with any growth you achieve across the coming year and onwards? This is where a modern technology partner comes in. The right partner can help you challenge and improve your processes, show you solutions that better fit your needs, and support you in maximising and adopting new or existing solutions more effectively. Synergi empowers businesses to modernise their operations and boost their agility. Our ethos is to always do the best by our clients, so let me offer some tips for staying modern and competitive moving into 2022.

Unlock your cloud potential

At this point most businesses are operating at least partially in the cloud (If you aren't then this is your first step!). However, many organisations are using their cloud solutions simply for email and basic file storage. These are useful tools of course, however there are also a host of powerful features that either exist within your cloud solutions and can be easily integrated to deliver further value to your business. For example, often businesses utilising Office 365 tools and SharePoint intranets do not realise that they also have access to Microsoft's powerful automation and business intelligence tools within the Power Platform. By doing more with solutions you already have, you could innovate and transform your operations.

Another emerging Microsoft cloud technology that businesses could benefit from is ERP, CRM, and business application hub, Microsoft Dynamics. This modular solution is comprised of multiple applications that work individually and together as well as integrating seamlessly with the rest of the Microsoft 365 suite, helping businesses bring their people, data, and processes together. Our newly branded Microsoft Dynamics practice Unifi is leading the way with these solutions.

Evaluate your cyber security

Working in the cloud comes with a host of benefits, but it is important to also consider, as with any technology, how your data is protected. Cyber criminals are constantly innovating their threats and consequently businesses need to be regularly analysing their defences. Synergi's managed services team offer managed and co-managed solutions. These are bespoke to client needs, helping to deliver innovative and proven technologies such as password-less authentication and Synchronised Security. So, as you reflect on a challenging 2021 and plan for a successful 2022, make sure you consider the importance of technology in unlocking your organisation's potential.