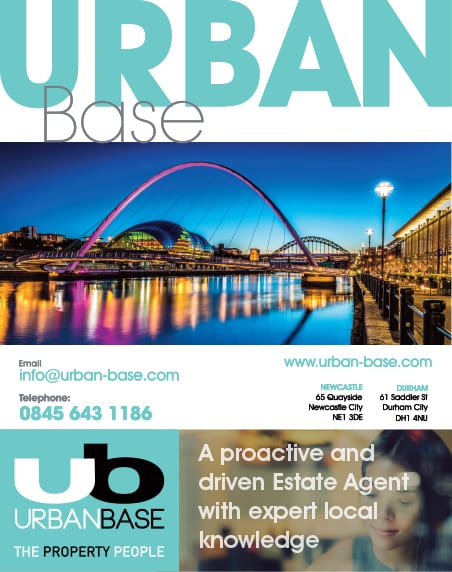 CARL TELFORD Procurement Specialist, NEPO.
Did you grow up in the North East or did you decide to relocate here in later life?

I was born and raised in the North East. I grew up in Northumberland, moved to Newcastle as an adult and I've been here ever since. I think coming from the North East has had a huge impact on who I am and I definitely consider myself a proud northerner.

What do you think it means to be a businessperson in the North East of England?

The North East is the best region to start and grow a business. We have seen an increase in the number of start-ups being created and established businesses thriving across a wide range of sectors. Alongside this, we've seen increased investment flowing into the region to support entrepreneurs and businesses being attracted into the region. It is an exciting time to be ambitious and grasp the huge opportunities that are available.

Part of our role at NEPO is to help regional businesses find opportunities and help them win more public sector contracts through NEPO Business Club, our programme of free training events. Over the next few years, we have ambitious plans to help regional suppliers win more national and international opportunities.

There's no doubting that we have the depth of talent in the North East to achieve this. We've worked with some great suppliers who have delivered superb outcomes across the region, creating jobs, starting apprenticeships and increasing local supply chain spend.

What is your favourite aspect of life in the North East?

It's the diversity of experience that is available to you that really stands out as a huge benefit of living in the region.

You have access to fantastic cities and transport infrastructure and all the benefits that brings, while being only a few miles from beautiful woodland and countryside in one direction and all that the coast has to offer in the other.

I think we can often take it for granted that we have so much available to us just on our doorstep as it is part of our day to day lives but it really is a special aspect of living in the North East.

Where do you like to eat out in the region?

There are so many great places that it's hard to pick. I think eating out and dining in the North East has gone from strength to strength over the last decade.

That we now have four Michelin starred restaurants is amazing, but for me it's been extremely heartening to see smaller start-ups grow from relatively humble beginnings to great successes and to become a fixture of life in the North East. I think about Riley's Fish Shack becoming a genuine destination restaurant for top quality seafood in a picturesque location, of what Anna Hedworth at Cook House has done from the early days in a little corner of Ouseburn to having multiple celebrated restaurants, and the team at Scream for Pizza who transitioned their excellent food van into multiple successful ventures.

There are so many examples where local businesses and their staff have strived to offer their communities something different and it's wonderful to see that passion and ambition rewarded.

Are the people really friendlier?

Absolutely. I don't like to play into stereotypes, even where they are positive, but I do think the people in the North East have a lot of time for others and are generally very welcoming in my experience.

What do you think is the best view in the North East?

I'm going to have to cheat with this question and give two answers. In terms of where I'd recommend visitors to go, I'm particularly fond of Northumberland's coastline. Beautiful views and there is something about the coast that is just incredibly calming. You really can't go wrong wherever you find yourself.

As a second, slightly cheeky answer, I'd say any seat in the Classic screen at the Tyneside Cinema, with the right film, can offer the best view in the North East.

Do you think living and working in the North East offers the same opportunities as elsewhere in the UK?

I think there are different challenges depending on the industry that you work in but certainly living in the North East still provides great opportunities and that is a situation that I'm certain will continue to improve.

I'm hopeful that the progress towards effective hybrid working models will democratise access to roles which have historically been restricted by location and that where people choose to live becomes less of a barrier to the opportunities that are available to them.

Have you had any experience of working elsewhere and how did it compare?

I've been fortunate that the North East has provided me all the opportunities I could hope for at this stage, both professionally and personally, but who knows what the future holds.