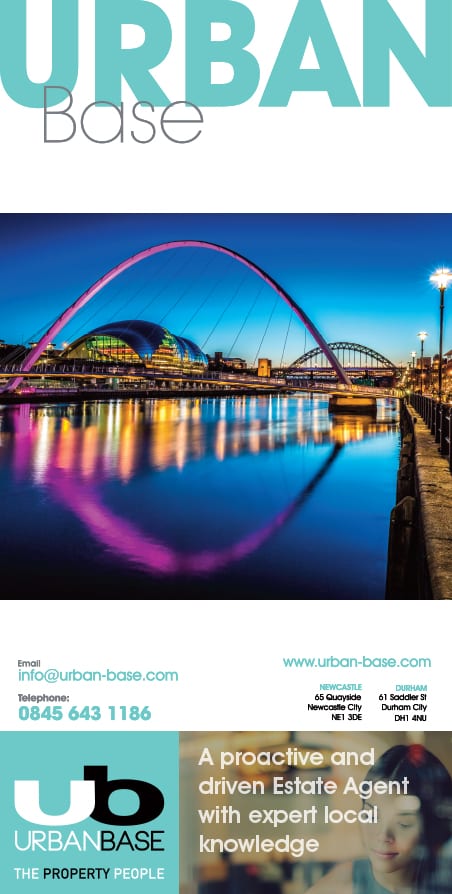 Access to top tier wealth managers in Asia brings strong investment in Hadrians Tower apartments
North East-based property investment specialist, Gary Powell, with in-depth knowledge of the Asian wealth management market, has brokered a deal for over 50 properties at the prestigious new Hadrians Tower, Newcastle.

Gary, who is managing director of Admired Properties, based in Morpeth, worked with developer, The High Street Group, brokering the impressive deal through his partners in Asia and London.

Hadrians Tower, which is a luxury residential development in the heart of Newcastle city centre, has 162 units over 27 storeys. Floors 1-26 are residential and floor 27 is a champagne bar.

Gary, who is from Kenton and now lives in Morpeth, has worked both in the UK and Asia markets for over 20 years before establishing Admired Properties in 2017. The company specialises in linking global investors with UK developers and in addition to brokering Hadrians Towers for The High Street Group, it has also procured 70 out of 127 units in a residential development in Salford and 41 properties at Westminster Works, Birmingham.

Tony Morrin, head of investment sales, The High Street Group, said: "Gary is our go-to partner in the North East. He has a strong financial background which we find very reassuring and, having worked in Asia where we know there are major investors in UK properties, he has exceptionally strong contacts with investment property partners that are positively looking for investment opportunities.

"Rather than The High Street Group going out to Asia and spending time building relationships, we went out with Gary who introduced us to his contacts and this resulted in swift agreement."

Gary has been based in Asia various times throughout his career, including Singapore from 1999 to 2004, where he worked in wealth management, returning to the UK in 2004 to 2009 as a senior manager for a wealth management company. He returned to the Far East from 2010 to 2014 as senior director for a property investment firm in Hong Kong before coming back to the North East.
Gary, said: "We are a family business that is bringing influential investor contacts to the North East. We are dedicated to seeing the region grow and whatever we can do through brokerage or, in the future, our own developments, we are committed to that."

"Over the last ten years Newcastle's property investment has risen rapidly, increasing the demand for buy-to-let through continuous regeneration projects. This is only set to continue with £25 million plans to build 15,000 homes by 2030. The city's tech sector is worth £1 billion, leading potential investors to recognise it as a UK hotspot, highlighting the success, affluence and achievement on a city-wide scale and stressing the reason to invest in Newcastle."