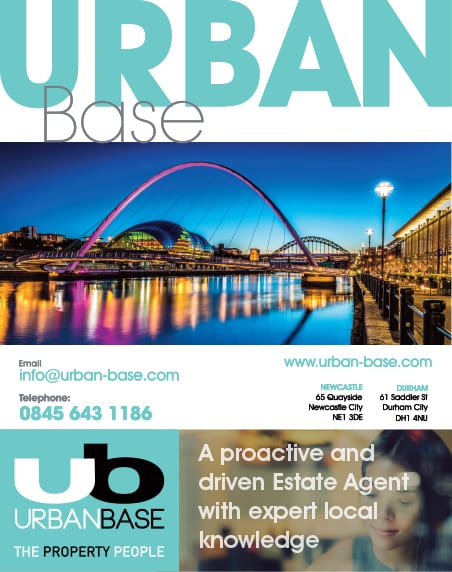 There are times when an opportunity comes along when you really can't believe that there's a chance to buy a piece of history in one of the North East's favourite locations.
That's precisely what you'll find with The Radcliffe which is situated in a prime position within the delightful market town of Corbridge with wonderful views over the Tyne valley.

As you can see from the photos, it is a stunning property which has been meticulously developed and extended to produce a home with character and potential.

The Radcliffe has been loved by Karen Little and her family. When they bought the house it was a former guesthouse. "We really have felt like the latest part in the history of this house," says Karen. "It is a Grade II listed property which has its roots back in 1760 when it was built using stone from nearby Dilston Hall which was owned by the Earl of Derwentwater, James Radcliffe. He was beheaded during the Civil War. Dilston Hall fell into disrepair."

Since those very early days, Karen's home has been extended on several occasions, principally in 1890 and again in 1919. Consequently the front of the house is of Georgian era while the south facing rear is Victorian. This gives the interior a wonderful variety of rooms. Those at the front have a cosy feel while those at the back have traditional Victorian high ceilings. The sun-bathed garden looks down onto the River Tyne and the historic Corbridge bridge.

"In recent years, the house was called The Riverside Hotel. When we moved in we decided to reclaim The Radcliffe name. We've also continued with the development of the house so that we now have a contemporary one bedroom, selfcontained annexe at the rear.

We're also fortunate in that we have plenty of car parking space with ample room for five cars at the front and two at the rear." Corbridge is steeped in history. Over a period of 350 years, Roman Corbridge evolved from a military centre into a thriving civilian community up until the 5th Century.

Corbridge remains a vibrant market town with everything you could possibly need in terms of facilities…shops, bakers, greengrocers, clothes shops, restaurants, pubs, hardware shops and medical facilities such as GP surgeries, opticians, dental practices, hearing clinic, physiotherapist, podiatrist, chiropractor…and there are excellent transport links with a regular bus and train service. The station is only a ten minute walk from the house.

In other words, The Radcliffe in the centre of Corbridge is a wonderful opportunity to own a stunning home in an enviable location within one of Northumberland's most prized market towns. Offers in excess of £1,795,000.