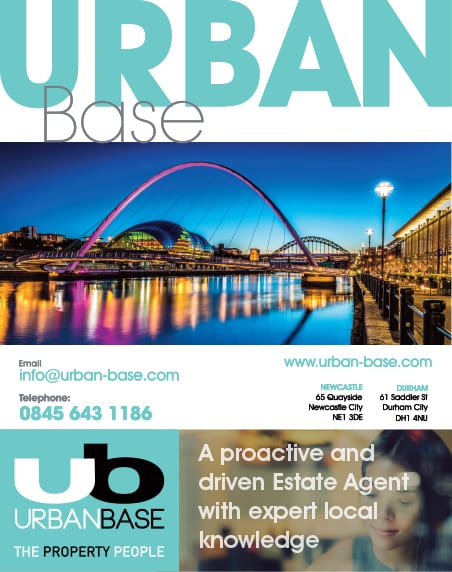 Work is now forging ahead on the first of two new commercial office buildings being constructed by Tynexe Commercial Limited as part of Phase Two at AirView Park.
Regional business figure and entrepreneur, Ammar Mirza CBE, is behind the new 10,200 sq ft 'International Space Station' (ISS), a centre of excellence facility being built specifically to help regional SMEs launch, scale-up and take advantage of global trade and export opportunities via neighbouring Newcastle International Airport.

It will not only support in-bound trade, but also project and showcase North East-based companies to international business communities, enabling occupiers to gain greater access to worldwide markets. This includes India, Turkey, the Middle East, Pakistan and the Netherlands via a collaborative business model offering world-class expertise, professional support and international connectivity through trusted partners.

The ISS is also being seen as a significant opportunity to drive growth and enhance the region's economic recovery, creating new jobs and attracting further inward investment. The digitally-enabled, shared workspace building will offer hot-desks, office suites and conference facilities, and accommodate over 100 desk spaces when ready to occupy at the end of the year.

Ammar Mirza CBE, explained, "As a passionate ambassador and advocate of the North East, the opportunity to create a bespoke, dedicated and global business hub that will support and better connect local companies with far-reaching markets is absolutely fantastic. It is very much needed for the region's recovering economy.

"The North East is home to many innovative, forward-thinking organisations delivering worldclass products and services. Therefore, if we can provide direct access to new overseas trade links using three key growth enablers – innovation, internationalisation and digital transformation – from a dedicated workspace building, we can help attract more inward investment opportunities, and ultimately, jobs for the area.

"Many SMEs experience barriers to exporting, whether it be a lack of knowledge and understanding of the markets, or uncertainty as to navigating different countries' regulations. Furthermore, for potential inward investors, the UK is often seen as being a very 'mixed' or confusing business landscape, especially in different regions. A lot of overseas business is driven with a Londonfirst or London-focused approach, and therefore the North East is often not on the radar as a strategic UK base. '

'By working collaboratively with regional stakeholders, the International Space Station will be a first of its kind 'soft landing and launch pad' for businesses. It's been in the making for some time. If we can better connect both sides of the equation, bringing the global export community much closer together to SMEs on a regional level, we can open up a wealth of opportunity and make the centre of excellence at AirView Park a prime business location."

The International Space Station is one of two new buildings currently coming out of the ground at AirView Park. Phase Two will offer 20,000 sq ft of modern office space within the 175,000 sq ft site, building upon the success of Phase One which attracted national homebuilder, Bellway plc, and its national headquarters. Mike Clark, Director of Tynexe Commercial Limited, developers of AirView Park, added, "This will be another fantastic addition to the site and we're delighted with the progress being made. We've worked very closely with Ammar to develop a scheme that will deliver the very best results for potential occupiers accessing its facilities. '

'This is the first of two buildings within Phase Two, both of which will be in-keeping with the market and mindful of new and changing operational needs that companies now have. Work on the second building – Denyer Court – has also started, and once complete, will offer multiple leased office units or a single occupancy HQ building for sale or to let. It's a great example of how AirView Park can work closely with local, national and global occupiers to deliver bespoke build opportunities, especially in emerging industries."

AirView Park is located at Woolsington, only minutes from Newcastle International Airport. Phase Two, and the announcement of the International Space Station, establishes the site as one of the region's most active and important commercial property developments. The project received £994,000 from the Government's Get Building Fund via the North East Local Enterprise Partnership