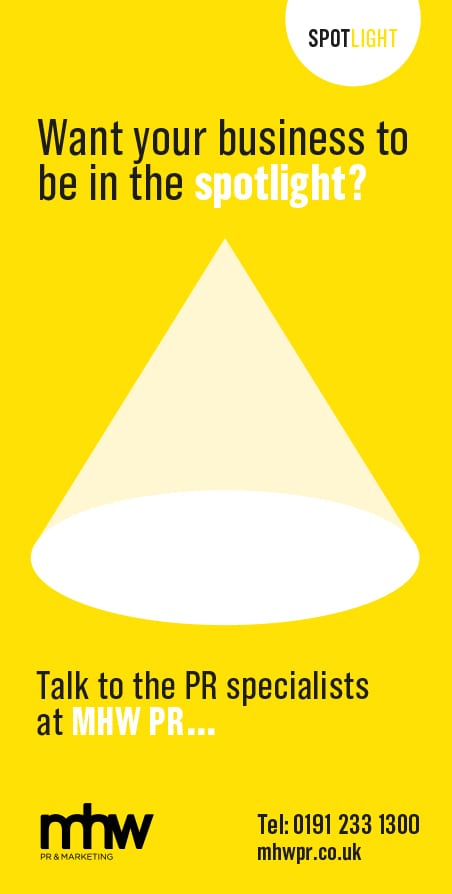 Paul Reed, Associate Director at GT3 Architects
Did you grow up in the North East or did you decide to relocate here in later life? 

I'm Newcastle born and bred: I was raised south of the river and have spent most of my early life in the North East. I completed both my degrees at Newcastle University (with a year out in London to whet my appetite) before I left to see what the wider world had to offer. For 10 years I worked in both London and Manchester, and was lucky enough to do a lot of travelling along the way. From South America to New Zealand, Canada to Japan, I've been to some incredible places more, often than not, drawn there by the architecture and culture. 

What do you think it means to be a business person in the North East of England?

The North East is a small, tightly knit community compared to other cities, but it certainly has big aspirations. As an architect, I get to work on regeneration and masterplan projects across the region it's pretty special to be able to watch how the region is continually evolving to meet the needs of our businesses and communities.

I'd say that business people in the North East primarily choose to live here for the quality of life, but strive to ensure they are not constrained by the geographical location.

What is your favourite aspect of life in the North East?

Again, the quality of life. My early career took me to London to work on large scale, prestigious projects. Life there is fun, but very busy and hectic. The North East offers a slightly slower pace of life, whilst proving a myriad of ways to spend your time. I live at the coast with my family, so at the weekends we try to make the most of the beautiful coastline on our doorstop. And if we change our minds and want to head to the countryside, we can be there in half an hour! 

Where do you like to eat out in the region?

To be honest, we very rarely venture into the city centre any more as there are so many fantastic local opportunities! Elder and Wolf in Whitley Bay is great for a more relaxed evening (wood-fired-oven pizza gets me every time). Another favourite is the small but perfectly formed, Roxborough, the menu changes weekly and is always delicious.

Are the people really friendlier?

Having lived in the big smoke for a number of years (coming home via 3 years in Manchester), I would say yes! The people in the North east are a very friendly bunch, be it at work or play.

What do you think is the best view in the North East?

Now that is a tough one. I'll have to cop out and give two, because as soon as I see them, I know that I'm home. The first is the Angel of the North from the A1, greeting you back to the North East after a long car journey. I remember watching it being constructed and have always admired its striking form. The second is the view of the bridges over the Tyne. That view from the train window still has the power to make the hair on the back of my neck stand on end.

Do you think living and working in the North East offers the same opportunities as elsewhere in the UK?

Having worked elsewhere I would say the North East certainly offers the same opportunities if you are willing to look for them. It is a wonderfully vibrant, well-connected place and there are many talented people and forward-thinking businesses.

Have you had any experience of working elsewhere and how did it compare?  

I have worked in both London and Manchester during my career. London is a fantastic place to live and I wouldn't swap my time there for anything. It's fun and non-stop, offering a brilliant life experience. However, it wasn't somewhere I could see myself raising a family.  We moved to Manchester just before the BBC relocated to the city. It certainly lives up to its Northern Powerhouse billing and provides a very "London-like" bustle against a grittier and friendlier background of the North. Again, I enjoyed my time there and it remains one of my favourite cities to this day.

However, the old saying still rings true: there really is no place like home!