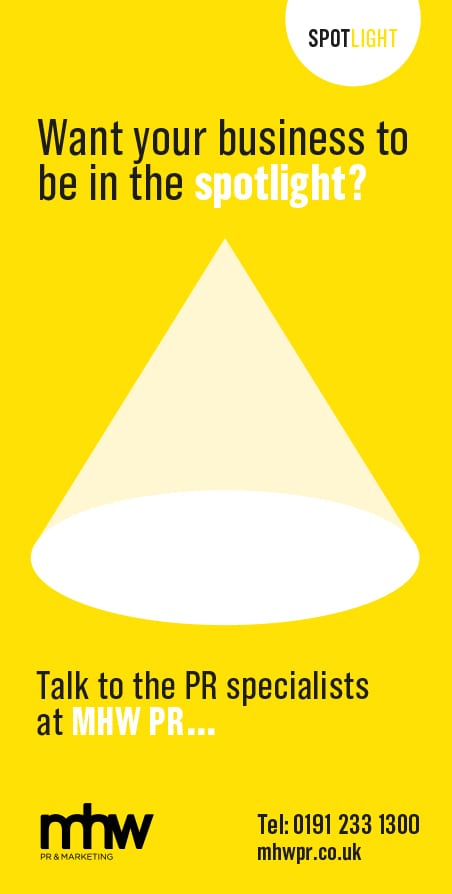 Did you grow up in the North East or did you decide to relocate here in later life?
– I was born on the south coast in Hampshire and so am a real southerner but moved here when I got married at the age of 24. I have spent practically my whole working career in the North East and although I have moved three times I have always had an NE30 postcode. When we celebrated our 10th wedding anniversary we were ceremoniously given Geordie passports!

–

What do you think it means to be a business person in the North East of England?

I think there are two aspects to this. On the one hand we tend to be mis-understood by London-centric organisations who don't understand how rich we are in expertise and the way we are collaborative in our networks. On the other, I think it's great that as a region we get on and do things in our own way. I have been massively impressed by the collaborative nature of organisations such as the Chamber of Commerce, North East LEP, RTC and local councils in providing information and support to businesses in our current situation.
-What is your favourite aspect of life in the North East?

Honestly, that we still remain little known and whilst I know tourism sustains some economies it is nice for us to go about our business avoiding rush hours and invasive tourism. I think we are a nice corner of England where people choose to return to, especially when they have families.
Where do you like to eat out in the region?

I guess the usual city centre haunts, we all love the view from Six at the Baltic. But I think it is the emerging hospitality market that is most interesting for me. I am very happy to support the new start-ups and people thinking outside of the box (or should that be container?).
Are the people really friendlier?

Actually my southern friends who come to visit always comment on how friendly everyone in our area is so, yes, we get noticed!
What do you think is the best view in the North East?

Lovely question, my favourite view is the one where you look out to the mouth of the Tyne and can scan the seascape from Collingwood's monument to the left right down the coast to Souter Lighthouse on the right. I find it truly inspirational and in the present climate very calming.
Do you think living and working in the North East offers the same opportunities as elsewhere in the UK?

I think it depends on what we consider opportunities to be. I know we have a reputation for not having the top dollar jobs (especially in marketing) but I believe given the mix of culture, science, coast, country, industry and great schools for our children, then salary isn't everything. Our digital and transport connections mean we can function anywhere. Again, I am sure many will have re-evaluated their priorities once we emerge from lockdown.

Have you had any experience of working elsewhere and how did it compare?

My parents live in Cambridgeshire and I studied and worked in Cambridge from 18-24. Whilst I loved the fact that I could cycle everywhere and it was a very idyllic setting with all the colleges and the famous backs along the river Cam (I could see King's College Chapel from my office window), I was becoming aware that I was in an academic bubble and not connected to the real and current world. The move to Newcastle was a real contrast and whilst a challenge at first, became one that I have thrived upon and helped me to be who I am today. I don't think I would have been running a business like nesma if I had stayed in the south.