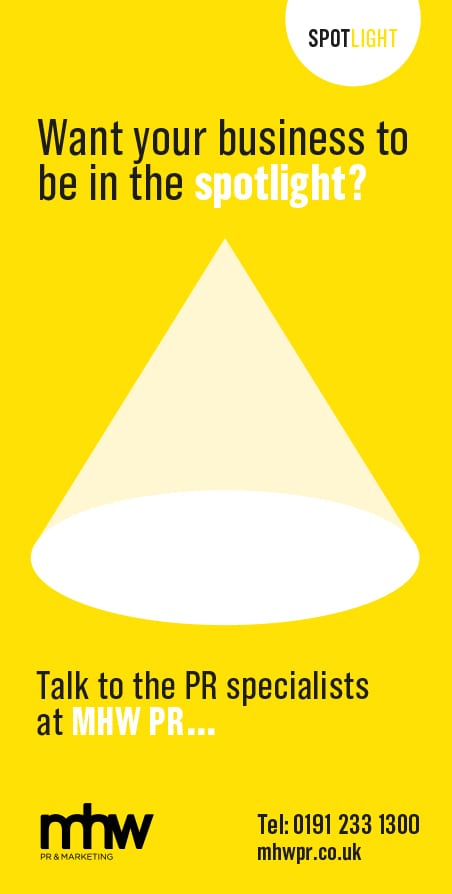 Ryan Foster is founder and creative director of RFD, e-commerce design experts specialising in the Shopify Plus platform, which powers some of the world's fastest growing leisure and lifestyle brands.
DID YOU ALWAYS ENVISAGE A CAREER IN THE INDUSTRY?

The internet was in its infancy, so jobs like mine didn't exist when I started work. My first job was installing touch screens in museums and galleries, and as the internet started to take off I could see the opportunities. I'd like to say I've always had a masterplan but the reality is my career evolved alongside technological advances, combined with a dash of luck and being in the right place at the right time.

WHAT IS YOUR FAVOURITE ASPECT OF THE JOB?

Because technology makes it possible to work seamlessly from anywhere, our clients are based all over the world, and so are our staff. I'm lucky to be able to live in the North East yet work with international brands. I love being able to walk into the offices of a client in Hong Kong, the US or Germany and it's just business as usual for everyone. We really are 'team everywhere'.

WHAT HAS BEEN YOUR CAREER DEFINING MOMENT?

Working with US West Coast start-ups taught me all about scaling, and how to achieve phenomenal growth. That prompted me to start my own business and gave me the confidence to set up a niche UK agency that was a real strategic partner rather than simply a design agency.

HOW DO YOU MEASURE SUCCESS?

By the calibre of clients we attract, and their success. We have just launched a new ecommerce website for Victoria Beckham's fashion brand, and we helped active wear brand Gymshark's turnover go from £12m to £41m in 12 months, propelling them into the Sunday Times Fast Track 100 at the number one spot. That's such a testament to the RFD team and its ability to help clients attract and retain customers, improve business processes and solve problems.

WHAT HAVE BEEN THE BIGGEST CHANGES IN THE INDUSTRY SINCE YOU STARTED?

Mobile is now a core element of our daily lives. Technology has democratised business, anyone can start up a business from their bedroom and compete with the big boys, with no need for costly bespoke ecommerce platforms. Niche brands can use technology to create exclusive releases and new collections, and run pop up promotions quickly and easily. The downside is that because the barrier to entry is so low, businesses need to work with partners who have the knowledge and skills to help them get the fundamentals right to achieve real growth.

HOW HAS YOUR SKILLSET DEVELOPED ACCORDINGLY?

I've gone from being a designer and coder to someone who manages a team and runs an international business. It's been quite a learning curve. One of the biggest skills I've learned is how to expand conversations and dig deeper into a business to help solve its problems. For instance as well as discussing what the sales targets are for next quarter or next year, we also talk about how to expand the percentage of repeat customers, or how to reduce returns and make the process smoother by rationalising the product information management system.

ARE YOU A RISK TAKER BY NATURE OR MORE CONSERVATIVE?

I'm not reckless but I'll take a managed risk. The same week I resigned from my job to start my own agency, my partner Louise announced she was pregnant with our first child. Five children and a successful business later, it's paid off, thankfully. You have to be able to spot opportunities and go for them, keep pushing on.

TO WHAT WOULD YOU ATTRIBUTE YOUR SUCCESS? It might sound cheesy, but Louise is my mainstay. She takes care of everything else so I can run the business. She's my enabler and I'm very grateful for her. We've been together since we were 19 and married for 21 years.

WHAT'S YOUR BIGGEST WEAKNESS AND HOW HAVE YOU MANAGED THIS?

I find it difficult to switch off from work. I use time management apps, and I'm proactive about planning time off. We try to get away every month for at least a couple of days. It would be really easy to just let my entire life be about work.

HOW DO YOU REMAIN MOTIVATED?

Doing a great job for our clients is my prime motivator. Being able to help a business turning over £10m into one hitting £100m is such a buzz. I'm also currently managing to put two of my five children through university, only three to go now.

I'LL RETIRE WHEN…..

See my previous answer!