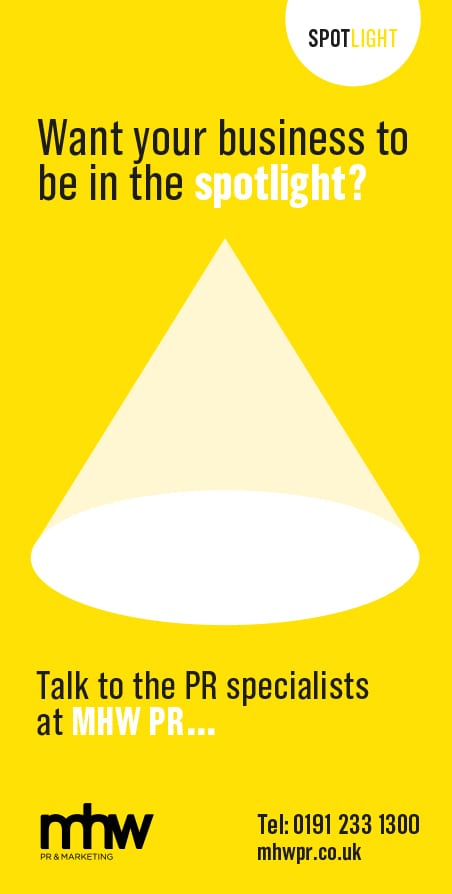 What were your career ambitions growing up?

I'm not sure I had any specific ambitions growing up, none that I remember anyway. I was born in the small mining village of Langley Park, Durham and I left school at 16, simply wanting to work and earn money. After several random jobs, I started working in sales, designing and selling kitchens at the age of 18 and it was this step that made me focus and think about the future and what it could bring. Sales suited me, I enjoyed interacting with people and earning sales commission was a real eye-opener!

Tell us about the inception of Park Electrical Distributors.

I moved from kitchen sales to electrical wholesaling as an account manager. It was the lure of a company car that did it and at 20 years old, priorities were very different back then. I was thrust straight in the deep end with a large area to cover, a box of customer contacts to work through and absolutely no experience of the products I was selling, in fact, I couldn't even wire a 13amp plug! Five years later, having carved a good reputation with clients, I began to see a gap in the market. Back in the early nineties price was not the issue, it was all about service, especially within the manufacturing industry across the North East. These businesses ran round the clock, seven days a week and there was opportunity to provide a 24/7 service that no other electrical wholesaler was offering at that time. I took the plunge and never looked back.

What services do you provide?

Back in 1990, I was the buyer, the seller, the storeman, the delivery driver and the accountant. 27 years later things have changed a great deal. We're now the largest independent electrical distributor in the North East offering over 50,000 product lines from five branches across the region. The culture of going that extra mile still exists and our branches do whatever it takes to meet customer needs. The size of the business now demands organisation and structure and I'm proud to say we have the best and most experienced workforce in the industry. The five branch managers each has an average of 20 years' service in electrical distribution and they know how it works. This branch network is supported by our building technologies centre in Gateshead that offers design services in lighting and lighting controls, as well as commercial and residential building automation solutions via our expert and accredited engineers in the European standard of KNX. We truly are a one-stop solution to most electrical projects.

What's your proudest business achievement?

Gaining loyalty and huge commitment from employees at all levels over 27 years. I sometimes wonder what I've done to earn such loyalty but it's very touching. Also seeing the company grow stronger, more professional and creating a great environment for staff to work in. A combination of all these things gives me a lot of satisfaction.

What challenges have you encountered?

Growing a business presents many different challenges and as individuals, we cope with them differently. For me, it's all about the people. Employing the right people allows you to see problems before it's too late and crucially act to put them right. I've been lucky as I've always been surrounded by a great team. That said, I've made some huge mistakes, some of which I've regretted and others not. I guess it's all about learning from them and becoming a stronger, better person. Putting right mistakes and making difficult changes to the company, then managing change, is much harder than the day to day running of the company, especially when you have great employees.

How has the industry changed?

Price, price, price! If you're not competitive you won't survive and this couldn't be further from market expectations 25 years ago. Not only must you compete but you must also provide first class service, this is a given! Fortunately, Park has moved with the times and our position as a leading independent gives us great buying power, especially when factoring in our membership to ANEW, the largest national buying organisation for electrical wholesalers. Our aim is to become the standout electrical distributor in the region and to do this we need to grow our products and services further whilst embracing the changing world of technology, internet and environmental demands. We'll move in whatever direction becomes necessary, hopefully, before our competition!

Who are your heroes in and out of business?

I can't single one person out, but I've always admired anyone in any walk of life that has achieved something in their chosen field. Be it business, sport, music, politics, it doesn't matter. I can't help looking up to successful people and learning whatever I can about how they achieved their success.

Is there a mantra you always aspire to do business by?

The livery on our vans is quite striking following a rebranding exercise several years ago. Many things changed apart from one word that still holds its place. "FOCUSED". It became part of our branding because I used it a lot during meetings and presentations without realising it. Success in business is dependent on successfully managing many different aspects of what you do, this takes a lot of focus.

How do you like to unwind?

This is the easy answer, my two girls Rachel and Rosie are all grown up and enjoying life, so I've got more quality time with my wife, Hazel. We love travelling, music and walking our three dogs. I keep fit through swimming and cycling. I now have a cycle shop, Team Cycles in Gateshead and I love calling in for a coffee and a chat with the guys.