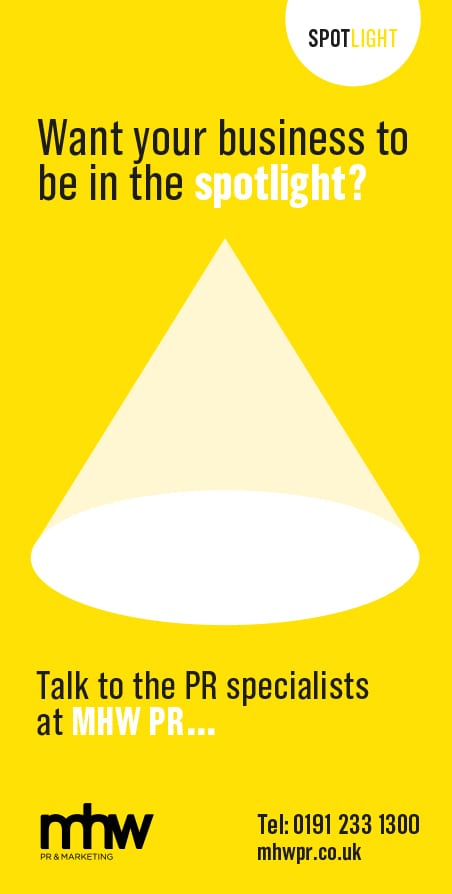 Alison WalklettThe Coquetvale Hotel, Rothbury, Northumberland
Whilst growing up did you envisage yourself working within the hospitality industry?

Upon leaving school I had a fascination with the excitement of Airports and travel, so initially envisaged a job based around that.

Can you briefly outline for the readers your career path to date?

I started my career with Swallow Hotels, when they were at their peak. Commencing as a trainee manager at the Newcastle property on Newgate Street (which sadly is no more) gaining experience of the different hotel departments, but decided that Front office was the area that excited me the most, so spent my first years there learning my trade, progressing to Reception Manager before my next move.

The majority of my career has been in and around the North East area, working at some fantastic hotels, Front Office Manager at the George Washington Hotel and golf course, followed by Linden Hall, then into sales and revenue roles, at Slaley Hall and Redworth Hall, and then Derwent Manor before a brief spell out of the area in Bradford and returning to the Holiday Inn , Washington as Deputy Manager.

Then finally last August a chance to break away from the corporate scene, when as a family concern we embarked upon a project taking on the Coquetvale Hotel in Rothbury which I now manage.

Is there a mantra you always aspire

to do business by?

In hospitality it's all about our customers Ð so in whatever role I've undertaken I always listen to our customers and strive to deliver what they expect and more. Coupled with the philosophy that you are only as good as your team- so train and treat them well.

We imagine that working in hotels can be exciting and varied. Is it really true that each day offers something different?

Very much so, that's the buzz that keeps me loving the job. You never quite know what's in store each day. It's never been more true than with our new exciting project at The Coquetvale, Rothbury.

What do you feel is The Coquetvales

greatest asset?

I think we have many. With any hotel it has to be its team, and that's definitely true here. When customers arrive at our small rural hotel, our team go out of their way to make them feel special. We're currently getting some great reviews on Trip Advisor, which is always pleasing. Shouldn't say that as I'll probably jinxs it now!

It's totally refreshing for me, having worked in larger properties most of my career, to enjoy and see the team enjoy and having the time to get to know our customers better, unlike the pace that often is associated in a larger corporate hotel.

We've got a great team of Chefs on board so our food offering is superb. Coupled with the fact that we are set in the heart of this beautiful county of Northumberland – the setting couldn't be more perfect. So I'm proud to say – many assets.

Can you summarize some of your greatest achievements todate?

I think for me, this last 9 months have been challenging yet given me a huge sense of achievement.

The challenge of project managing major building works within our second month here, when ceilings collapsed and completely devastated 2 bedrooms with the task being to get everything back to how it should be in readiness for a brides very special day 4 weeks later.

Having achieved the deadline, the bride and groom had a wonderful wedding, with the end product being 2 fabulous showcase superior bedrooms. This gave the family and myself a wonderful sense of achievement.

Which ideas are you currently working on?

So many wonderful things are unfolding at The Coquetvale. The plan is to continue with the refurbishment programme, upgrading all of our 14 bedrooms to make us a notable boutique hotel in mid Northumberland.

As I said a great kitchen team on board, and under our new Head Chef we are creating some wonderful dishes using mainly local produce. We are lucky to have so many suppliers on our doorstep.

Having not been open to the public in the middle of the day we are just about to launch afternoon teas, with all items produced in house, so can't wait for the buzz that this will bring to the hotel. Sunday Jazz lunches, fish 'n' chip Fridays and steak nights are all new to the calendar, as are an authentic taste of India night and an Italian themed evening.

One of my personal challenges is to grow our wedding trade, spreading the word of what a wonderful venue we are for small, exclusive weddings. The team here love hosting wedding parties, the month of April was a treat for us all, a wedding each weekend, and 4 very happy couples.

How do you relax after hours?

With any new project it's time consuming so haven't had many free hours of late. But those I have had I've enjoyed re exploring this wonderful area. I knew how beautiful it was but didn't realise quite how much it has to offer. In the guise of market research I had to sample food and drink at many local eateries…this is also a great area for producing its own Gin, with both Hepple and Alnwick brands being on our very doorstep.