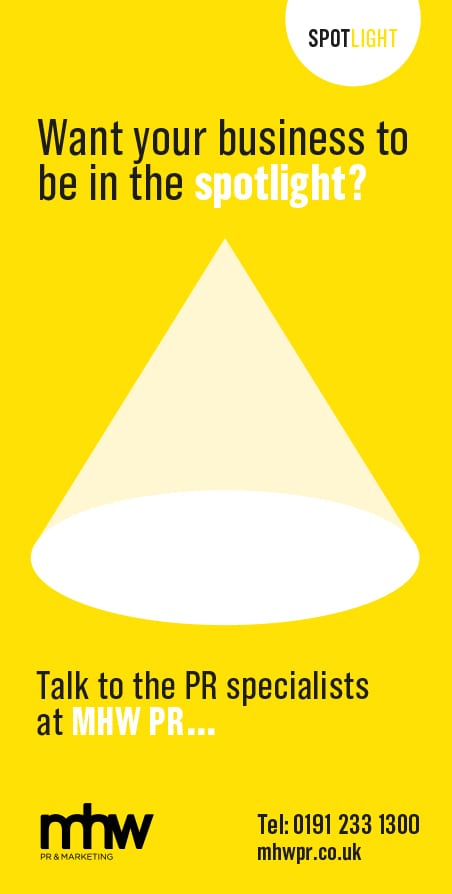 TELL ME ABOUT YOUR BACKGROUND IN BUSINESS?

I have worked in the workwear and industrial sector since leaving Darlington College, or rather after I was asked to leave without any qualifications. I was 17-years-old and just walked into the first job I could get. However, the workwear sector has now been in my blood for 28 years and I'm incredibly proud of what we've achieved. Before setting up MI Supplies in 2005, I spent 15 years working for a family firm and two of the UK's largest companies so I gained a great deal of experience – from a small concern which values the smallest of orders to the more controlled and less flexible corporate environment.

WHAT WAS THE INSPIRATION FOR YOUR BUSINESS?

I was keen to live and die by my own decisions and was growing increasingly frustrated by the corporate way of doing things. Their focus was all about improving the bottom line rather than focusing on the customer and I really struggled with that.

I founded MI Supplies with a vision to ensure the customer is at the centre of everything we do. Fourteen years on, and we still strive each day to improve the customer experience.

During that first year, I underlined my will to succeed while delivering the highest standards by promising to issue a £100 cheque to clients if they weren't completely happy with our service. I'm pleased to say I never had to write one cheque.

DESCRIBE WHAT MI SUPPLIES IS?

We are an international workwear and clothing provider. We kit out people and staff from head to toe in safety clothing, workwear, footwear and corporate wear. We also offer logo and embroidery services together with a large range of industrial supplies, including respirators, latex gloves, torches and safety glasses.

We have exported to more than 50 countries and provide a very strong multi-channel offering – from our managed B2B service through to our website which attracts almost one million visitors a year.

TELL ME HOW YOUR COMPANY HAS PROGRESSED?

I began with the help of an early £10,000 inheritance from my father, which was spent in the first week. I managed to secure a small overdraft and this paid for stock, initial rent for a small business unit and a second-hand car which we used for deliveries.

During that first year I acted as managing director, sales representative, warehouse picker, packer and delivery driver.

After a few weeks I joined a local business network which provided valuable contacts but many of the clients were secured by the traditional method of visiting companies and knocking on doors.

MI Supplies has achieved growth every year since it was launched and now supplies 33,000 customers ranging from individuals to more than 250 businesses including such household names as Sainsbury's, Aldi, Mercedes Benz and Royal Mail.

In 2015, we moved to new premises on Teesside Industrial Estate, Thornaby, where we now employ 14 staff. A year later we invested £100,000 in upgrading our systems, web platform and IT.

At the end of our first year we recorded a turnover of £192,000 and since then have achieved often double digit growth, which has always remained steady and controlled.

MI Supplies has progressed from being a simple B2B offering of traditional rep/ business account to providing a much more bespoke service. Last year we were the 11th fastest growing workwear company.

The business has changed dramatically in the past five years, with our main growth coming from e-commerce and by offering our services in countries outside the UK. Eighteen months ago I joined the Entrepreneurs' Forum and I'm part of its eCommerce Cluster Group which has been really beneficial in terms of meeting other like-minded people and sharing ideas. I've also been part of its Scale-up Leader's Academy, which has given me great clarity on moving the business forward.

We are now approaching £3m turnover for 2018, which I don't think I could have imagined on the day we opened our doors for the very first time.

WHAT IS YOUR PROUDEST MOMENT WITH MI SUPPLIES?

I'm pleased to say I have many proud moments. Seeing the car park full of employee's cars bizarrely makes me feel really pleased as it reflects our level of progress. We are a great team, so to see a group of committed people all pushing in the right direction is fantastic.

Another great moment came in 2017 when MI Supplies won best Small Business in the North East Business Awards after three consecutive years of being shortlisted. However, my proudest moment also came last year. It was a particularly difficult 12 months after my wife Clare was diagnosed with breast cancer which meant I was absent from the office for two months.

Happily she was later given the all-clear but in my absence the staff all pulled together and the business continued to run smoothly. It was very emotional for me.

IS THERE A PARTICULAR MISTAKE YOU HAVE MADE IN BUSINESS AND HOW DID YOU LEARN FROM IT?

Keeping staff too long when I know we're not the right fit for each other. It's not fair on the employees concerned, their fellow team members or the company. I try to be much more decisive these days. I only want employees who give nine or ten out of ten. Anything less isn't going to work for us.

WHAT IS MI SUPPLIES USP?

From an online perspective, I feel we offer the best website with the widest range of products and brands in the UK, with the best and most flexible returns policy. From our traditional B2B routes, we are the only one within our industry that guarantees to fix pricing for long periods, regardless of currency issues or price rises.

We go back to our business and look to make the savings internally so rising costs aren't passed on to the customer. We have one client that has benefitted from 11 years of fixed or lowered prices which is absolutely unheard in our industry.

It is all down to our dedication in managing costs and negotiating well with suppliers. It has been a thorn in a few of our competitors, which is good to see.

WHAT IS THE MOST IMPORTANT PART OF YOUR BUSINESS?

Quite simply it is the people. Our ethos centres on looking after our customers, suppliers and employees and developing and maintaining a high level of trust is vital in every area of the business.

DO YOU LIVE BY A CERTAIN MOTTO?

My motto is taken from James Dean: "Dream as if you live forever. Live as if you'll die today." My late mother-in-law gave me a card containing that quote when we opened. Since the day I opened the card that quote has stayed with me.

WHAT ARE YOUR FUTURE PLANS?

We have some big plans over the coming few years and have announced our Project 2020. This sets out our aims for us to develop a multi-lingual, multi-country site offering across Europe with £10m online sales.

It's a big, big goal but we are going for it!