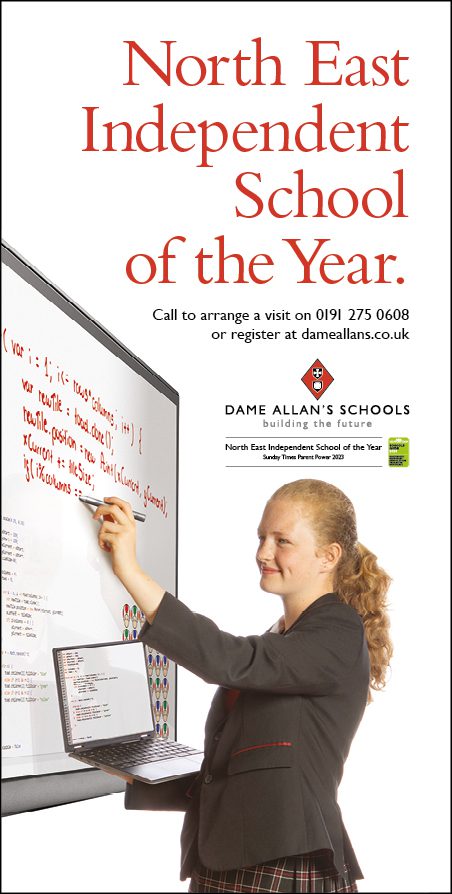 Steve Russell visits the International Language College in Jesmond and explores a lesser-known side-hustle, with a distinctly international accent.
There are some decisions in life which take you down an unexpected new path, and allowing a South American stranger to move into your abode is definitely one of them.

Being an open-minded gentleman (not code for attending 'couple's nightclubs' incidentally), when my wife mentioned that the International Language College in Jesmond were looking for hosts for their students, my immediate reaction was 'why not?'. And so, with very little ado, we welcomed a young man from Santiago, Chile into our family. A memorable, four-month adventure duly ensued (punctuated with the odd bottle of Brown Ale for cultural reasons!).

Opening in 2020, the college is a relatively recent addition to the city. While it's now thriving, the timing of their opening wasn't ideal, as Head of Marketing and Admin, Mabel Arguelles, explains:

"After securing the premises, and a lot of effort in getting it ready for students, we opened just in time for a global pandemic!"

Luckily, they weathered that storm and now attract students from all over the world, and existing international residents looking to improve their English. Their motto is 'Language for Life!' and during a visit to the college, it's evident that it's much more than just a place to learn your there, they're and theirs. The reception is abuzz with laughter, and the 'speak only English' policy is ruthlessly enforced with a small water spray! They pride themselves on this relaxed atmosphere, which was an essential element for its Libyan founder, Mahmud Elwerfelli. He wanted ILC to emulate the college he attended in Colchester when he first arrived in the UK, which he credits with changing his life.

Informality and a sense of community are key ingredients in their success, but behind it all are an experienced team of professionals offering a range of courses, including General English, Business English, OET and ILETS. Furthermore, College Director Tony Martin, has ambitions to diversify, inspired by a surprising source:

'I do CrossFit, and it's inspired me to create a similar structure for teaching English. In CrossFit, all the sessions are really specific, so you can cherry-pick. I want to emulate that, with specialised lessons aimed at people who don't have time to commit to our longer courses, which could be charged per class, or perhaps by monthly subscription.'

That's one for the future, but for now the team at ILC are proud not only of their educational standards, but also the philanthropic aspect of their work. Tony elaborates:

'We work with lots of refugees and asylum seekers, some of whom we educate for free and some of whom are funded by Newcastle Council, such as the Ukrainian students we have had over the past year.'

There's a strong emphasis on student welfare, one of the reasons why they like to accommodate non-resident students in local households, to help them settle into life in the city. They're currently seeking to expand the homestay scheme, as Tony explains:

'We're always searching for suitable new hosts, and we're presently looking at increasing the rates of pay, as an incentive to get more people on board'.

The current rate is around £130 a week for room only, with a higher rate for providing meals. However, they're considering a range of options to increase these rates. It's a flexible scheme, with expected student tenancy anything from a couple of weeks to six months. If you have the space, it's certainly one easy way of withstanding the ongoing financial apocalypse. However, we found our hosting experience to be so much more than a few extra pennies in the coffers. On our part, we have an honorary Chilean family member, and on his part, he has the unfortunate burden of being the future president of the Santiago NUFC supporters club! Viva la Toon!

To find out more about the ILC and the student hosting scheme, visit www.il-centre.co.uk