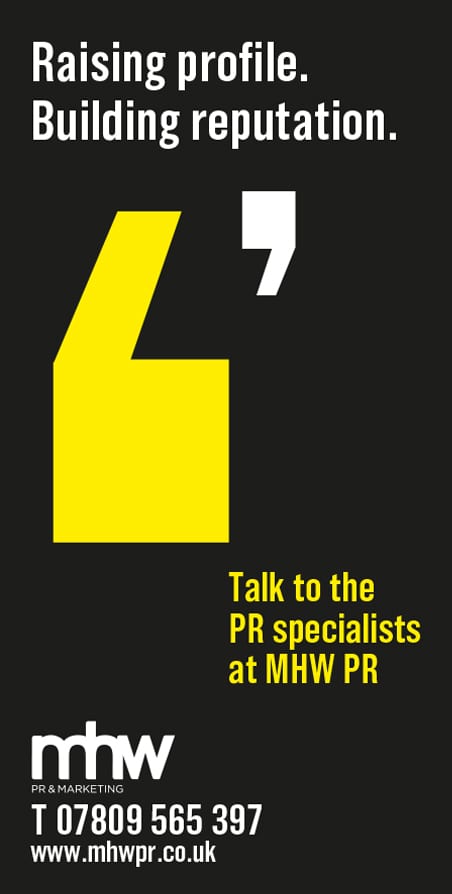 Northern Insight magazine is read by thousands of business folk across the North East and many of those people will recognise the problem that was facing Chris Pattinson at Tyneside Security.
The company was founded by his father in 1982 and it quickly earned a reputation for being reliable and providing an excellent service. Chris joined the firm in 2013. Over the previous decade he'd graduated from Newcastle University with an Economics degree under his belt and followed that up with a Masters in Marketing from Northumbria Uni. There then followed a series of roles within marketing for some of the region's leading firms. But, Chris was becoming more and more aware that his father needed help so he joined the family business. With a keen eye on marketing and a desire to look at new regions outside of the North East, Chris was keen to develop the company and haul it very much into the 21st century.

Fast forward to 2020 and Chris was now managing director of Tyneside Security, but he came up against a problem that many of you reading this will recognise. His aim to take the company forward and find new business and develop new regions, was stalling for the simple reason that he was now the person who was running the business. All ideas of a marketing nature, had been placed well and truly on the back burner.

Something had to be done otherwise Tyneside Security would continue in much the same vein as he'd found when he arrived in 2013. "If I'm brutally honest, although Tyneside Security was doing a great job for clients across the North East, the company I joined in 2013 was still much like it had been when my father first established it," said Chris. "Initially we made great progress, developing an online presence, increasing turnover and growing our maintenance contracts. However, as the business grew more problems arose. Bigger contracts meant more staffing and higher credit limits from suppliers were needed and chasing in money owed was more important than ever. This was very time consuming for the small team we had and made growing further much more difficult. I knew that I had to do something otherwise the firm would stagnate. Thankfully, one of my best friends is Philip Miller from ABCA Systems and, after a lot of discussions, Philip has taken over Tyneside Security.

This will allow me to utilise the back-office facilities that Philip's company already has…HR, accounts, purchasing, legal matters etc…and let me get on with taking Tyneside Security forward. My background is marketing…I want to market the company." "It was the perfect match," said Philip Miller. "I'd known Chris for a long time and knew all about him and his business. I fully understood what he was going through because my company had been through exactly the same process. ABCA Systems has gone from being a small local company to being a national firm with over 150 staff. However, the North East is one of the areas where we're looking to increase our influence and, because we have a lot of synergy between the two firms, it seemed like the obvious thing to do. Tyneside Security is well known in this area so why not work together…let Chris do what he's good at… and let ABCA take care of the paperwork." Tyneside Security is going to grow. Because they are now part of ABCA Systems they now have greater buying power and can offer customers greater flexibility when it comes to short and long term contracts. They will still offer installation, servicing and maintenance of intruder alarms, CCTV and fire alarms, but can now pitch to bigger companies and offer a bigger range of security solutions. "Anyone from the North East would now describe Tyneside Security as having more clout," added Chris.

"We can now approach businesses that we previously wouldn't have been able to consider because we simply would not have been able to handle the amount of work. Well that has all changed. I envisage Tyneside Security doubling turnover within the next couple of years. We will also be able to offer locally the level of expertise in something like fire alarms which can already be found nationally at ABCA Systems."

Tyneside Security is moving with the times. They're undergoing a thorough modernisation programme; their website is being updated, additional staff are being employed and the company is moving into 21st Century security with the addition of new products to their range of security products including infrared sensors, remote home security and cameras. They'll also offer many of the services which are currently available nationally via ABCA Systems. In other words, ABCA Systems takeover of Tyneside Security will be mutually beneficial for both firms.

If you want to find out more about security, fire alarms, CCTV…indeed anything related to the protection of people and property…the best idea is to get in touch with Chris and his team at Tyneside Security.