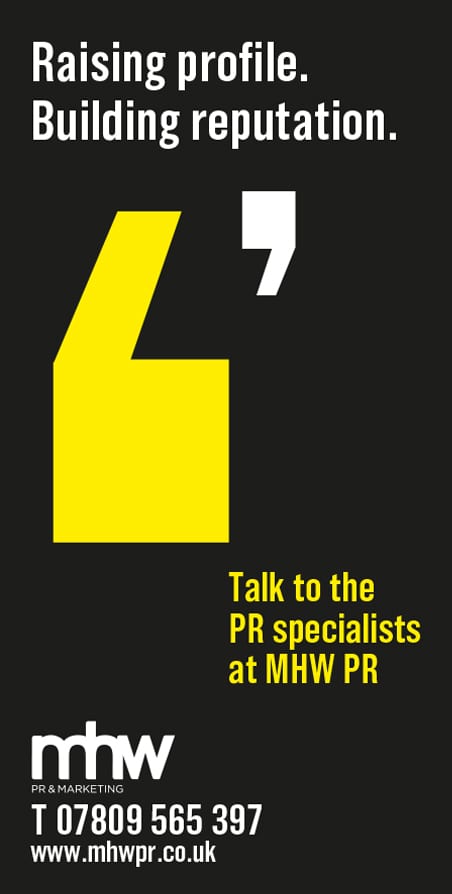 According to the government's Office for National Statistics, there are almost five million UK homes categorised as being in the social sector? Around two thirds are controlled by housing associations with the rest directly controlled by local authorities.
Those five million homes are rented to families and individuals who need an affordable home…and every one of those properties needs to be maintained and modernised. It's a huge undertaking especially when some housing associations have over 30,000 properties. No wonder those associations and local authorities need help when it comes to procuring a workforce and sourcing a whole raft of materials that may be required to complete a job. That's where Prosper, a Newcastle based procurement specialist comes in.

"We're a procurement consultancy that works exclusively with the public sector," said Chief Executive Rod Brasington. "We offer a service that assists the local authority or housing association's own procurement department. We allow them to concentrate on running their business while we do the legwork to find the best companies and the best suppliers."

And it's worth pointing out that we're not talking about getting a local trader in to provide and install a new kitchen or bathroom or decorate a house. We're talking about finding a firm to supply, for example, 5000 kitchens, 10,000 window frames, 4,000 bathrooms or several tonnes of loft insulation. There needs to be a team of plumbers, builders and electricians to do the work too. And the houses need painting…all 27,308 of them!!!

"When a public sector organisation is looking to procure something like roofing, rewiring or some sort of building repair, they come to Prosper. We're governed by Government rules and regulations because everything to do with the public sector needs to be clear and above board. We have systems and solutions in place which are complaint with those regulations which means landlords can approach us, tell us what they need doing, and we then hit the ground running to find the best solutions. We've already done the background research and can quickly start finding the best options to pass onto the landlord. If the landlord tries to do all of this by themselves, it can take significantly longer to follow a compliant process."

Not everything comes down to price. When you are ordering 500 kitchens to be installed in people's homes, then the quality and delivery of the work is important. Prosper assess the cost of all tender submissions and add these to quality assessment scores to identify which Firm is ranked first and awarded the contract.

"Bearing in mind that when work is being undertaken on a property which already has tenants, they need to know when work will start and finish. It's important that firms keep to a schedule. Those that do…and also do a really good job and have provided good quality materials…may have contracts extended. Landlords recognise the benefit of works being delivered efficiently, on time and on budget, the cheapest price rarely provides these outcomes. "

Prosper also help local authorities and housing associations plan for the future. Some organisations plan for 20 or 30 years in advance. "There is a massive drive for a reduction in the carbon footprint of every house in the UK. Every house in the UK should be EPC C rated by 2035. This is a massive undertaking for social housing. The landlords who we currently work with control up to 200,000 properties. That means we need 200,000 properties to have airtight windows and doors, full insulation, new heating systems, new roofing. Okay, some of the houses will be modern, but some are a century old. This is daunting in terms of heating. Gas boilers will need to be replaced by something, but what? We're working closely with manufacturers and suppliers to see what they think will happen and what will be available. We're consulting the business community to see whether their solutions would work for housing. The whole green issue has to be taken seriously. Is there a labour force to do the work? Air source and ground source heat pumps aren't as easy to install as a gas boiler. We need to train operatives and make careers in the sector more attractive. We need to be ready to build for the future."

So, Prosper can not only help with your current requirements, they can also help you plan for the future.