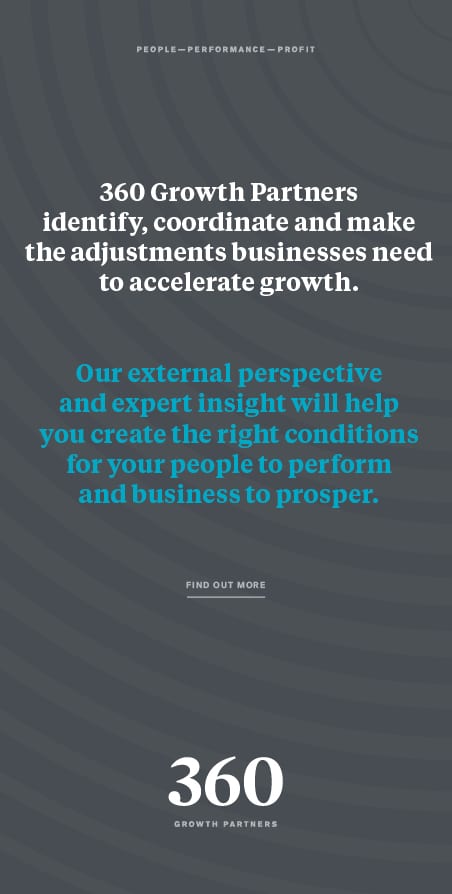 A childhood on a Northumberland dairy farm may seem the unlikely spark to ignite a young girl's fascination with cutting-edge technology.   
But it was seeing first-hand the impact of technological innovation on everyday life in her case milk production –  that inspired Susan Bell to follow a career in IT.  

Now, the former analyst and programmer, who became Executive Director at UBS Investment Bank in the City, has returned to her native North East and now heads up County Durham based IT consultancy Waterstons. 

What is it that you do?

Understanding data and how it can be used to improve what organisations do from either a management, process, security or even safety perspective, no matter the sector, underpins our work.   

Whilst I may have started my career as a COBOL, CICS, DB2 programmer, it's been a long time since I crafted a line of code! Now I classify my specialisms as business strategy alignment, transformation and programme management.

How was 2016 for you?

Last year we enjoyed a six-fold profit increase and employed 26 staff over the same period.

This growth has been sustained through our ability to achieve repeat business and glowing recommendations?as a result of delivering excellent customer service through a partner-led approach to our customers.

Did you always want to work in

the technology sector?

I joined Waterstons in January 2011 as the Head of Business Technology Consulting, before being promoted to Operations Director and then Chief Executive.  

My dad was a dairy farmer and was always interested in technology and how he could apply it, using computers to monitor animal feeds and milk testing. I was fascinated by it and such innovative ways to use technology to solve everyday problems is something that has stayed with me.  

Why did you leave London?

When I lived in London and worked for UBS I always found coming back to the North-East was like a refresh. I always had the desire to live and work back up here. I don't know whether that's because I'm a farmer's daughter and have been brought up in a family environment or if it's something about the North East. There is a magnetic pull to come back here.

What made you want to work for Waterstons?

Having left London and the corporate world of financial services and specifically investment banking, I did wonder whether I would find a company with the talent, creativity and vision for innovative solutions  luckily I walked into Waterstons.

We have partnered with all the region's higher educational establishments and have worked across the architectural, engineering and construction sectors although our biggest sector in terms of turnover is manufacturing. This breadth of sectors puts the business in a very strong position without an over-reliance on one market.  

How does Waterstons contribute to the region's economy?

Waterstons' roots are firmly planted in the North East. The firm is committed to attracting the region's emerging talent to the company and raising the profile of tech careers. We are always looking out for excellent people and now that the business is enjoying growth at a rate of 13%, recruitment has become even more of a priority.

We want to attract and invest in the best people whether through our graduate and intern programmes or by hearing from more experienced professionals.  However we are approached, we are always looking for those who can demonstrate an inquisitive nature toward technology, intellectual breadth and a keen commercial awareness.

What sets Waterstons apart?

We have a flexible approach and have a breadth and depth of expertise. The philosophy is not about the hours spent in the office, it's more about the outcomes. 

There is a culture of trust and empowerment that separates us?from most other companies; as an organisation we like to challenge both our own people and our customers to get the very best result.

What does the future hold for you?

We are aiming to expand the business further; we already operate throughout the UK with consultants working remotely if necessary with customers located across the country.

One of our immediate priorities is to help fuel growth through recruitment.