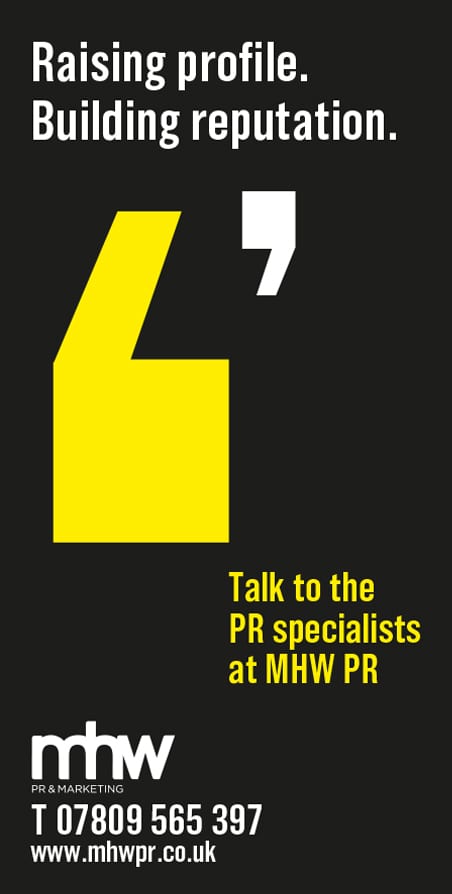 Both the UK and Scottish Governments have set ambitious targets to ramp up full fibre broadband coverage within the next few years. Their drive to become Gigabit Nations is because both recognise that the digital revolution is driving economic growth, social inclusion and equality of opportunity
To give you an idea of the scale of the challenge, here at CityFibre our ultimate goal is to connect up to eight million premises to our full fibre network, investing £4billion in 100 towns and cities to do so. That is eight million premises enjoying full-fibre access, free from any use of bottle-necking copper. The scale of the work and the investment is enormous, and it has to be, because the UK is still playing catch-up with many other countries in the world with higher levels of full fibre deployment and much faster and reliable broadband services.

The good news is CityFibre is growing fast, we're working fast and we are making a big difference both in the North East and the rest of the UK!

But, what does this mean to you? Let's look at a test subject, we'll call her Jenny. She is in her 30s, commutes to her job in an office in Newcastle, has an elderly father living in his own home she keeps an eye on, and has two children, one of whom is diabetic. A city-wide full fibre network enables all the enormous range of present and future technologies to work together to improve the lives of people. We call this a Smart City and Newcastle is well on its way thanks to hundreds of km of fibre optic cable buried under its pavements so far by CityFibre. What would this mean for Jenny: It is predicted that 25-30% of the workforce will be working-from-home multiple days a week by the end of 2021. A resilient, speed-oflight, full fibre network will enable many more people – including Jenny — to work from home, improving productivity and reducing commuting When Jenny is needed in her office, a full fibre network linked to traffic cameras, sensors and other technologies will enable much smarter traffic management, designed to cut down on traffic jams and delays at rush hours Her smartphone is now also linked to the smart TV in her dad's home, and she can link through it to check in with him and remind him to take his medication twice a day without having to leave her seat She is now much better able to focus on her diabetic child, and in any event improved technology linked to an app now allows her to carefully monitor glucose levels with far less intrusion and make whatever adjustments are necessary And all the above has left Jenny with more of the one thing money can't buy – time. She has decided to invest more of this in herself, and is taking an e-learning course that, when completed, will help propel her further up the career ladder

All these improvements to Jenny's life have been enabled by the digital infrastructure that full fibre brings. But as well as these direct benefits, there are many others that Jenny herself is less aware of.

All homes will be better connected. This will make things more convenient for residents but can also help social landlords better monitor and manage the condition of buildings. CityFibre is already working with landlords across Newcastle to connect resident's homes to not only access great broadband but also help manage the environments in buildings, ensure they are safe and secure for residents and support the future deployment of smart technologies. The smarter analysis of real time data will transform the way we manage our infrastructure. As a simple example, improved traffic flows and easier access to public transport information will help reduce traffic congestion, reduce carbon, and improve our environment and our health. In addition, it has been estimated that increased homeworking enabled by full fibre will take 2.5 million cars off our roads. In a Gigabit Nation many applications connect wirelessly, but ultimately, they all rely on fixed infrastructure, and bandwidth demands will only increase. Fibre connectivity therefore plays a vital, underpinning everything to ensure maximum efficiencies and to truly future proof.

Our investment in fibre optic networks across the North East will underpin our economic future providing better quality broadband, from an increased number of competitive broadband providers and offering customer download speeds up to 80 times faster than today's UK average.