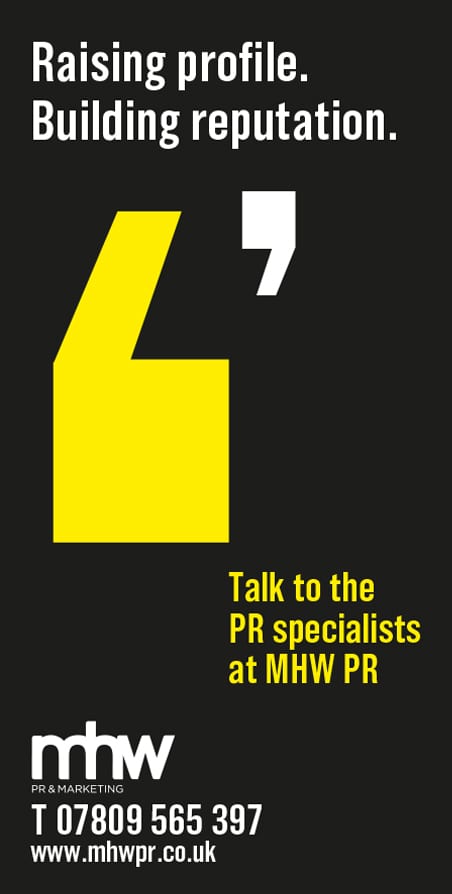 Twenty-year-old Louis Gleeson is one of Cascade Cash Management's (Cascade's) brightest rising stars' having joined the company for his sandwich year whilst studying at Northumbria University for a BA Hons on Business with Economics.
As part of the team's commitment to be a business with purpose' Co-Founder and CEO Dr Emma Black is focussed on creating opportunities for young people keen to enter the industry' including supporting undergraduates in getting industry experience whilst getting their qualifications.

Named for the second year in a row as the Most Innovative FinTech Company 2021′ Cascade is the leading' awardwinning' professional cash management company delivering an independent and transparent savings service designed to generate enhanced cash returns and increased depositor protection. The team are on a mission to get Britain saving' helping savers to reach their savings goals in a faster' smarter and happier way.

The Cascade team provide a hybrid approach for clients with savings pots above £100'000 in an outstanding relationshipled service built on the platform of their award-winning savings platform. Clients are supported in completing onboarding paperwork for each bank and building society. Savers can then use the online portal to view their savings in one convenient place' with the dedicated support of Cascade personnel. Clients include individuals' companies and charities. Partners of the service include IFA's' solicitors' and accountants' many of which self-brand the product for presentation to their own clients sharing fees on a 50/50 basis. Having received the offer from Cascade' Louis was keen to get his teeth into the role so started part time in June to work over the summer. When the official academic year started on 1st September' Louis became a full-time client support assistant' and he is absolutely thriving.

He said: "From the age of 15 I knew my passion was to join the world of finance. I just wasn't sure what particular part of the sector excited me the most. Thanks to Cascade and the brilliant team here' I am enjoying finding out what I am good at and what makes me tick. Helping people with their savings is very fulfilling and I like supporting both the clients and the team internally. From the first day' I felt very welcome and don't feel like I am on a work experience year at all. The entire team is in sync with each other' all focussed on the same end goal' so I am learning so much' so quickly!"

Originally from Middlesbrough' Louis is an avid Middlesbrough season ticket holder. He also likes to play football and is a film fan. He has done work experience previously' but says this opportunity is much more than that and he can't believe how lucky he is.

Dr Emma Black welcomed Louis to the team saying it was an exciting time for him to join' with lots of new opportunities for the company and a new board to support the leadership team. She said: "We are absolutely thrilled to have Louis with us over the next year. He's already become an integral part of the team and we've already been having chats around what we'll do to keep him when he goes back to university! Louis has shared some great ideas coming into the service with fresh eyes and we've implemented some of his initiatives already.

"At Cascade we are keen to support the future of the financial sector ensuring that talented and forward-thinking individuals are coming into the industry to look after people's financial wellbeing. Louis fits that description very well' so we are dedicated to giving him the experience of being in a proper role and not just filling in his time for 'work experience'. Part of that has been giving him the opportunity to join me at meetings and seminars including a recent Vistage event' where he got to see networking at its best and watch a presentation by Nicola Cook.

"Louis joins us at a very exciting time and we all hope he thoroughly enjoys his time with us over the next year' professionally developing throughout that time." Having recently announced an important expansion of its service' opening up the company's proprietary portal and its savings data to millions of savers in the UK' the team are restructuring in a commitment to create a more sustainable approach and attitude. Previously the service had been available to high-net-worth savers with more than £250'000′ but the company is now open to balances of over £100'000′ with new services launched for those with less than £100'000 too.

Along with the new positioning in the marketplace' opportunities to work on exciting concepts for clients and potential clients is becoming a company focus' especially in the team's commitment to do well' to do good. Establishing themselves as a business with purpose' the Cascade team will be working hard to enable people to 'Do Something Good' with cash' including raising funds for local charities and causes.

A new series of events is also on the horizon for subscribing members and visitors including Rapid Networking and Full Flow speaker events. A full day Deep Dive conference is also planned for 2022′ with details to be released soon.

Louis concluded: "I am getting an amazing opportunity here with Cascade to truly get my teeth into client service and teamwork at a unique financial offering' and believe me' I am grabbing it with both hands. Thank you to Emma and the whole team for being so supportive!"