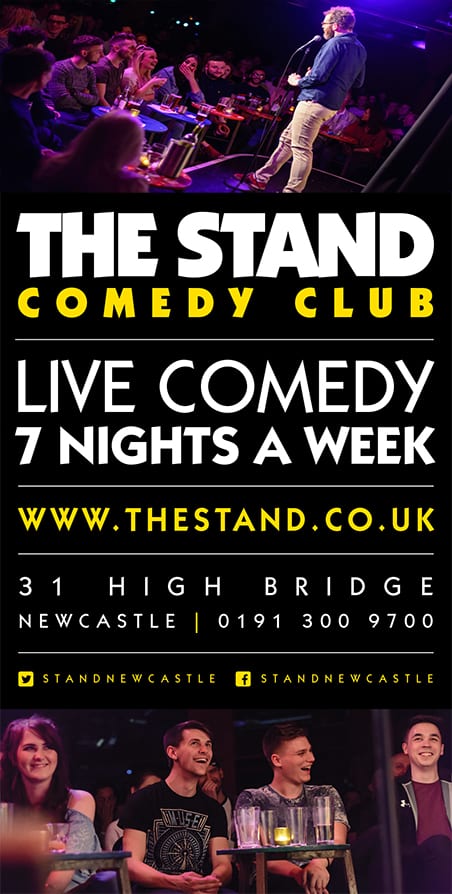 My acting career, and passion for the performing arts, actually goes back to my childhood, in fact I was but seven-years-old when I played 'King Canute' in a school production at Biddick Arts Centre.
It was then that I knew what I wanted to be in life, but I had to wait until I was ten before I could enrol at the Youth Theatre at the Peoples Theatre in Jesmond, which in itself has been a breeding ground for success, helping to hone the skills of people like Chris Tennent and Tom GoodmanHill. Whilst the roles that stand out would be playing Puck in A Midsummer Night's Dream, and Lol in Cider with Rosie; my performance of Puck still brings tears of joy to my mother Celia's eyes when she recollects and talks about it even now.

The Youth Theatre also gave me some early trips abroad as I performed in America aged just thirteen, and in Russia at sixteen, so it fast became my focus in life, all I wanted to be. However, I did fall out of love with acting after doing a year of the BTEC Diploma at Newcastle College and being ripped off doing a Panto for a local agent. I decided to walk away from my career and go into the family business. Thirteen years passed before I got back into acting and I can thank John Altman ("Nasty Nick' Eastenders) for that. John, Chris Connell, and Nigel Pivaro were doing a production called 'Bouncers' and came to me for guidance. One thing led to another and the next thing I know I've got myself an agent in Janet Plater, who landed me my first role in the Newcastle-based TV series, 55 Degrees North.

I then played some bit-part roles in Wire In The Blood, Cass and Byker Grove, appearing in the last ever episode as a zombie which gave me a real buzz. After 6 years as an extra I decided the time was right to become a professional actor. I had networked and learned a lot as a background artist but I wanted to be infront of the camera now. I met up with Stephen Melville who I knew from my days at Youth Theatre who was now a lecturer.

After speaking to him I went back into education, enrolling at Gateshead College to do the BTEC again and I stayed on to do the degree as well; After 3 years I graduated and at the same time changed agents joining Sam Claypole in Darlington. I've done quite a lot since then and she (Sam) has fast become a really good friend as well as being a fantastic agent and, although being an actor up north means theres not regular work, it suits me because I spin a lot of different plates. Every so often though you land a good role and I got a break when playing 'Big Pete' in the hit TV series, Vera. To be able to work alongside somebody like Brenda Blethyn was a fantastic experience in itself. Most parts I get are playing criminals or hooligans which is fine with me.

At college we were asked to tell our lecturer what our acting ambition was. Mine has always been the same, to be the villain on Coronation Street. Many of the roles I have had have been villains. In my life as a doorman and author I have met many notorious figures from the so called underworld and can call on many of their traits and characters when I am playing those types of roles. Recently I landed the role of 'Steamboat' in the upcoming, Rise of the Footsoldier 3 film which is a great move for me and for my acting career. It's a massive part for me to have taken on and, like the role in Vera, Rise gives hope that there will be a breakthrough into other films. To work alongside the likes of Craig Fairbrass, Jamie Foreman, Terry Stone, Billy Murray and Andy Beckwith was surreal. I have watched the first 2 films and would never have dreamt that I would be starring in the third instalment. The director Zack Adler is one of the best in the business and we are definitely going to work together again.

On the other side of the lens I have just gained my first Associate Producer credit on a documentary called 'Fred' with Salon Pictures based on Freddie Foremans' life which is due for release in 2018 which Lionsgate will be distributing.