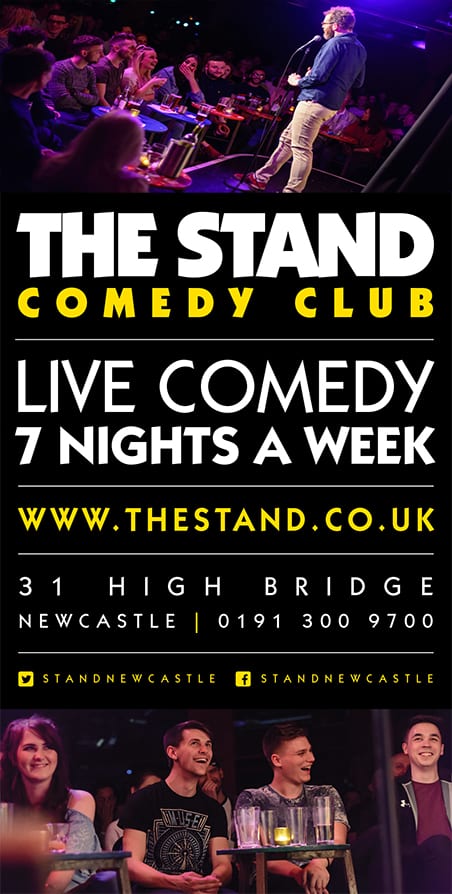 Ailsa Oliver, the new General Manager of the Metro Radio Arena talks to Jackie Marston from JAM Marketing about her recent promotion, the changes she plans to bring to the Arena and why she's gone full circle in her career with SMG.
The Arena has been operating in our region now for 21 years and although it has an extremely low staff turnover rate, one lady has done an about-turn and has returned recently to the venue as General Manager after starting her career as Marketing Assistant. The irony of me writing up this interview is that Ailsa actually worked for me when I was employed at the venue as Marketing Executive under the guidance of Paul Tappenden who was the Marketing Manager at the time!

Although we've kept in touch during all these years, it's great to see the hard work that Ailsa has put her heart and soul into with SMG has paid off and she now holds the top job at the 10,000 seater venue.

Ailsa told us how her career has panned out since she joined Ogden Entertainment (the former operators of the Arena) since she started working for them in 1995.

"I worked as the marketing assistant and I was responsible for making sure that the events that were appearing at the arena were advertised on as many platforms as possible. Back then there was no internet available to us or social media, so everything was faxed, and typed up on a typewriter and the only way of letting the general public know about what was appearing was traditional marketing methods like leaflet distribution, post, radio and if the budgets allowed; TV."

Although the arena was successful at marketing their events and attracted worldwide artists, Ailsa had her eye on becoming an event manager so in 1997, when a vacancy became available in that department, she applied and got the position.

"I loved the buzz of the events and as I am a very organised person, this job suited my skill set and I thrived on the challenges that the position brought me."

Ailsa was recognised for her superb organisational skills as well as the energy that the job required and after SMG took over the venue in 2001 not long after, she was then appointed as the Theatre Director of the Tyne Theatre following SMG's successful tender to manage this facility.

There's no doubting Ailsa's commitment to SMG and when she was again asked to move to the Whitley Bay Playhouse, which SMG had again successfully won the competition to manage on behalf of North Tyneside Council.

"I was getting a bit of a reputation within SMG as the 'go-to' person as SMG win tenders of other venues, so it was a great honour for me when, after just three years in this position, I was appointed as the assistant General Manager of the First Direct Arena Leeds which SMG manage and operate on behalf of Leeds Council.

"Although commuting was a challenge, my heart was in the North East, so this was my only option, so many days I would be working up to 20 hours a day," she told us.

Ailsa, who has been married to Graeme, a manager at Nissan for 20 years commuted for five years between the First Direct Arena and their home in Washington, so when asked if she fancied returning 'home' on a trial basis as General Manager, she jumped at the chance.

"It was strange walking back after all the years away, however there was also something very comforting about it. Many of the staff that were there when I was first time around, were still employed and I was taking over the GM position from my old boss!

"It didn't take me long to settle in though and I am proud to say that I was officially promoted into the General Manager's position in January 2017."

Responsible for 24 staff, up to 350 contractors and casual staff as well as ensuring that the turnover and profit are heading in the right direction, Ailsa is also responsible in ensuring everyone's safety, hence she runs a very tight ship when it comes to the security in the building.

So what changes can we expect from Ailsa taking over the GM position?

"Well we've just had a new Flown Draping System installed which allows us to achieve a lower bowl configuration stage which means that we can basically maximise the flexibility of the seating area from 1,000 to 11,000 patrons.

"We've also re-branded our hospitality packages to create more opportunities for sponsorships etc., making them more attractive to both companies and individuals to invest in."

Ailsa has her work cut out in ensuring that the venue is at the top of its game, which is one of the reasons why they have recently refurbished a suite of rooms on the ground floor allowing easy access for events.

Ailsa has five managers within the arena reporting to her and although she has still got a lot of work to do, the initial figures released from SMG has seen that 2017 is already set to see an increase of 28% on events from 2016, with a huge 33% increase in exhibitions alone.

Ailsa concluded: "I've always loved a challenge, so I am up for whatever the Metro Radio Arena can throw at me. At least I don't have to commute for three hours a day to get to work with this venue, which means I can have a few later mornings in bed, well that's the theory, but in practice, I'll still arrive early!"