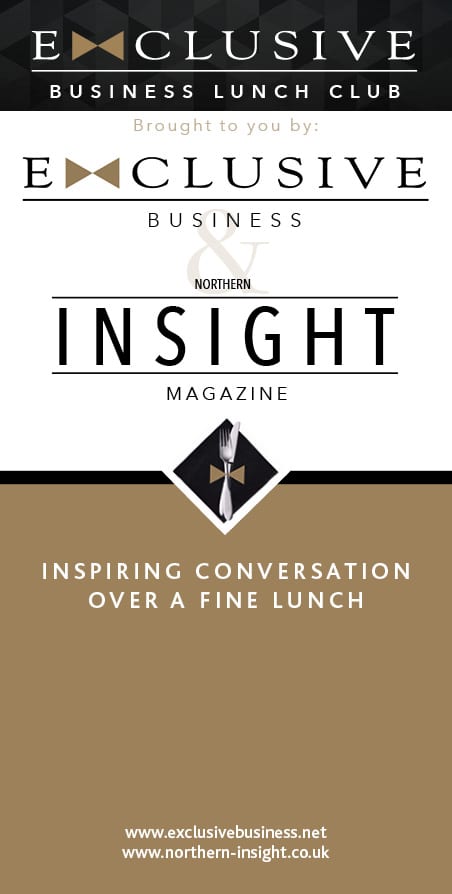 When travel and business mix, it's very easy for things to turn sour very quickly. That's why everyone at Newcastle International Airport is focused on making your arrival, transit and departure as efficient and smooth as possible.
It doesn't matter whether it is the convenience of being able to park within a short walk of the terminal or whisking quickly through security to your flight, (98 per cent of passengers get through security within 6 minutes. Wow? Beat that Heathrow) or the opportunity to relax in comfortable surroundings with excellent facilities; everything is geared to make your journey as simple and pain free as possible. There's even valet parking. Roll-up outside the main terminal, hop out of your car, and let the valet attendants take your car to a secure parking area. They'll wash and polish it too if you fancy returning to a shiny, clean car!

If you are travelling with colleagues, why not begin your meeting in one of the airport lounges. There are wifi facilities, desks, quiet areas, printers…everything you may need to get your business trip off to a flyer.

However, not only is Newcastle Airport good at doing business, they're also extremely well connected.

Newcastle International Airport is one of the UK's leading regional airports, but the clue to just how convenient the airport can be is found in the word 'international'.

One choice is to hop onto the frequent British Airways service to Heathrow and continue onto your destination, more than likely, via Terminal 5.

Emirates is one of the world's youngest airlines (founded in 1985) but it's already the world's leading operator of the Boeing 777 which is the aircraft they use on their daily Newcastle to Dubai route. Once you arrive in Dubai, the world is your oyster. Dubai has rapidly become one of the top hubs for world travel and the good news is that Emirates codeshares with airlines (Qantas for example) to Australia, New Zealand and Asia.

Closer to home, KLM feeding into Schiphol at Amsterdam and Air France which flies into Charles de Gaulle in Paris, are two more hubs to other destinations.

But, Newcastle International Airport is spreading its wings.

There are regular flights to destinations like Barcelona, Madrid, Brussels, Düsseldorf, Dublin, Prague, Copenhagen, Warsaw, Stavanger, Kraków and Geneva with recognised airlines such as Aer Lingus, BMI, EasyJet, Eurowings, Ryanair, SAS and Vueling. Each airline and each destination offers easy, quick and cost-effective transfers to domestic and international routes.

However, it is very easy to purely concentrate on facilities and connections for those who are flying out of the North East to conduct business in Europe and further afield. What about those people who are flying into the region? First impressions are important and that is why Newcastle International Airport aims to make visitors feel welcome and, importantly, impressed with what they see and hear. They want a courteous, efficient and business-like experience as soon as they land. They want to make sure that any potential business meetings get off on the right foot.

And here's something you don't get at any other airport. Leon McQuaid is the Aviation Development Manager at Newcastle International Airport. Leon has been in the airline industry for more years than he'd admit, but as anybody in business will confirm, you're never too old to learn. If you think Newcastle could do with a link to another airport or destination…sensible reasons only please…then fling an email in Leon's direction. He'd love to hear from you and discuss the thinking behind your reasons.

Newcastle International Airport is growing in popularity. Ryanair for example is adding an additional eleven new routes next year. There are more and more destinations to Poland. There are new or more frequent flights to Faro, Gerona and Palma. In the summer there will be additional or new flights to Gdansk, Lanzarote, Tenerife, Warsaw and Kraków.

And of course, you need to mix business with a bit of pleasure. Jet2, Thomson and Thomas Cook have more options thank you can shake a Filofax at to help soothe that furrowed brow.

Seriously though, the guys at Newcastle International Airport have a message for you. This is your airport. They want to be in a partnership with you.

If you feel as though they can help your business experience…either with your flight out or clients flying in…they really would value your feedback.

So, there you go, the gauntlet has been thrown down. Newcastle International Airport means business. They want to connect with you and help you connect with the rest of the UK, Europe and the World. Business is all about connections. The airport is all about connections.

Together, we can fly.