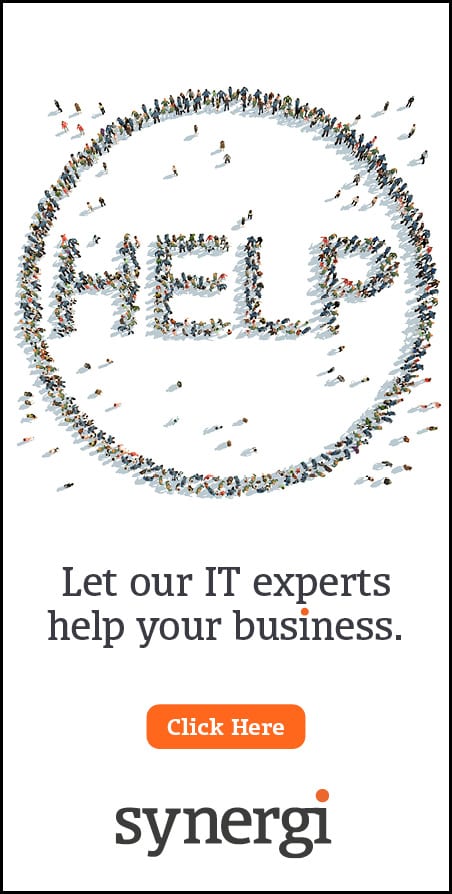 A move to larger premises in North Shields opens another exciting chapter for Calibre Secured Networks Ltd, which has ambitious plans for growth on the back of demand for its particular brand of IT expertise and services.
A glance at Calibre's new offices in Howard Street and its not hard to see why Karen Nelson and her husband and business partner Steve are brimming with confidence about the future – it's the latest step in a journey that's seen the expanding team evolve as one of the most dynamic, skilled and sought after in the IT education sector.

The firm, which recently welcomed Matt Bulmer to its new business development team, has carved out an enviable reputation for the quality of the cloud-based enterprise grade networks and supporting services it provides to a host of schools, both in the public and private sector.

"We're delighted to be in North Shields as the Calibre story continues to unfold," said Karen. "The move gives us the space for growth at an important time in our development. Not only are we seeing strong local demand but increasingly, schools in other parts of the country are switching on to the benefits of our services."

For instance, the London School of Theology has placed its faith in Calibre, which is working in partnership with Ethical IT, to design and install a new network at the school's Northwood campus in the London Borough of Hillingdon that will improve connectivity and eLearning resources.

"We are investing significantly in a move to new premises to boost Calibre's operational capacity and ability to improve client services even more," added Karen. "It comes at a time when we're also introducing new talent to help us move to the next level and support expansion plans."

The boost will help to push Calibre's sales into seven figures by 2018 and comes on the back of a strong performance for the firm as a supplier of Cisco systems as well as Apple consultants – several members of the team are accredited partners, enabling them to advise on equipment and installations built around the technology giants' network systems and popular devices.

Extra capacity will continue to reap greater integration of the sales, marketing and technical support functions, explained Karen, who added: "The future is evolving rapidly and exciting for us, and we are busier than ever before. We have the foundations in place to move forward over the next few years and clients will benefit from the strong investments we are making."

She added that the directors are committed to supporting the current team through training and skills development while looking to nurture a new crop of young, highly skilled and adept people who will be based at the new office but also working onsite at clients' premises. Joe Davies, the firm's IT apprentice, is an example of this in practice and shows how apprenticeships are one of the best ways for young people to get that all important first-step on the employment ladder to learn the IT skills the sector requires.

"There's no better way to get ahead in this industry than through an apprenticeship," enthused Karen. "Having people like Joe and Matt on board is a cost-effective way for nimble-footed firms like us to train the workforce to a high standard to be even more competitive. The skills set required at Calibre is highly specialised, so it's imperative that we continue to invest in the future."

Calibre provides IT solutions, working across the UK and Europe with clients building long-term strategic relationships to deliver added value solutions, which provide lasting user benefits.