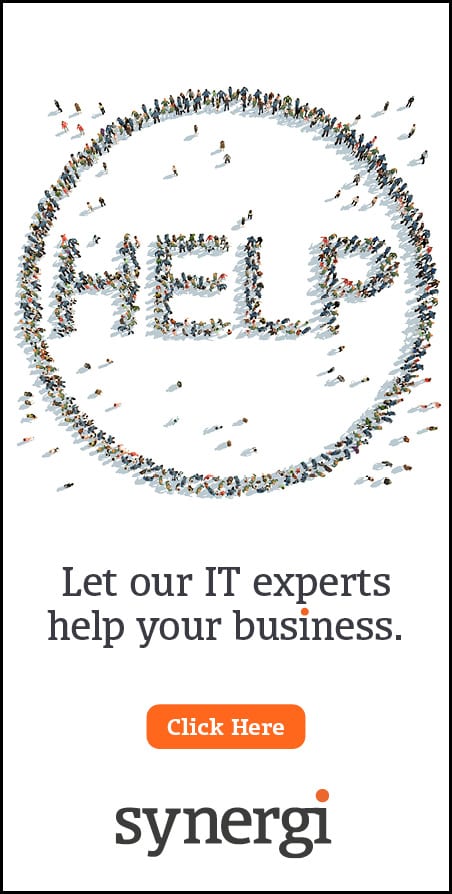 ROAR Digital Marketing is one of those firms that's tricky to keep up with.
Every time Northern Insight pops in to meet its founder, Michael Knowles, his office will have moved for the simple reason that the company is growing. Although he's still within the same building in Whitley Bay, Michael has to continually find additional space.

His team of innovative talent is expanding, including the recent addition of a Social Media Manager, Elly Roper, who originates from the USA but arrived at ROAR after Michael met her at the North Tyneside Business Forum. She studied for her MSc at Newcastle University. Michael is also involved with the university. Somehow he finds time to lecture to students about Direct and Digital Marketing, and Integrated Digital Marketing Communications. Michael's a fully qualified Google coach so he knows what he's talking about.

So, what is ROAR? Well to start, ROAR is not just a catchy name, it also means something…Real Opportunities with Actual Results. In other words, Michael and his team work closely with businesses to identify how they can improve their digital marketing and communications, but importantly also show what sort of results any new initiatives are achieving.

The company has a striking new logo. The familiar lion's head is futuristic with the image now surrounded by three lines and three circles which signify how the different areas of digital marketing are all linked together, as any well-rounded marketing strategy should.

What do they do? ROAR is a full-service digital marketing agency offering SEO (Search Engine Optimisation), HubSpot Software management, PPC (Pay Per Click), Google Analytics, Content Optimisation and Digital Journey Planning. They operate as a Digital Marketing Consultancy and are a fully certified Google partner. Throw all of this into the digital mix and it means ROAR can help businesses grow their online success, online sales, conversion rates, and improve their general perception with the customer.

Oh, and they're busy.

"To be honest, the last 12 months has been a whirlwind," said Michael Knowles. "We've grown the team, added extra office space and increased the consultancy side of the business. We're actually working at full capacity, but 2020 will see me double the size of ROAR which is something I'm really pleased about considering I only formed ROAR in 2016. The growth merely reflects the demand for our services."

"We're also developing the social media aspect of ROAR which is why Elly has joined us. Too often, firms make the mistake of not realising how important social media is to their business. It's probably a generation thing, but certain firms just don't 'get' how social media works. They often use a template format which is incredibly dull and lacking in imagination. They'd probably be better not bothering at all. Here at ROAR we make social media different…and we make it work. We can also prove that it works. Elly makes social media stand out; some of her work is even a bit 'edgy,' but it does the trick and makes people take notice."

ROAR is spreading its wings. They've recently started working with a tech start-up firm in Manchester called Consegna.

Here in the North East, ROAR continues to work closely with Royal Mail PFS (that's Royal Mail's Property & Facilities solutions arm which recently rebranded as RM Manufacturing).

A new local client is MIW who're based near Stanley in Co. Durham. They're the UK's longest established water cooler company; they're also one of the UK's biggest, dealing with major clients like Heathrow Airport, the NHS, Wimbledon Lawn Tennis Association, London Transport and the Natural History Museum. ROAR is helping MIW with their digital strategy and Search Engine Optimisation. ROAR is continually approached by smaller local firms who need help with their on-line presence. Two of the latest are El Rebel Tattoos in Shiremoor and Rockpool Jewellery in Whitley Bay.

Michael has also started work with the Cove Enterprise Hub which is also based locally. The Cove (opening in early 2020) is an awesome new business acceleration hub and community passionate about building a collaborative environment for remote workers and business owners. It was set up by local entrepreneur Helen Butler who specialises in creating business communities and helping fellow entrepreneurs develop their business mindset.

"In digital marketing, everything works together in a joined-up journey. For example SEO, PPC, Google Analytics etc, must not be viewed as a series of individual, separate fields. Those fields work together and rely upon one another to maximise their potential. We are a fully certified Google partner agency. Very few digital marketing agencies are given this full accreditation. In other words, when it comes to knowing how to get your message across, whether it be by social media or websites, ROAR Digital Marketing can help you be heard and help you stand out from an increasingly crowded marketplace."

The best idea is to get in touch with the team at ROAR and discuss your concerns and your aims. They'll then put together a plan of action. One of their experts will become your direct point of contact and lead you through what ROAR proposes. Crucially, once you're up and running, they'll also show you what sort of results you are getting. Go on, make some noise with ROAR Digital Marketing.