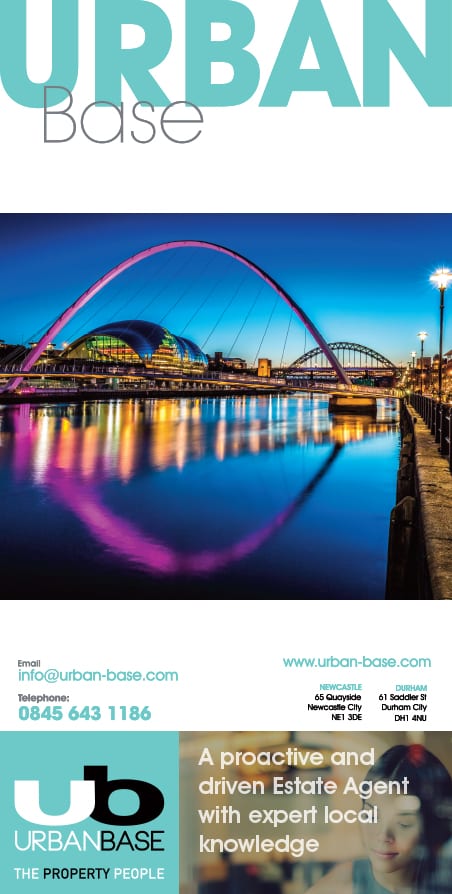 The UK is set to experience a shortfall in millions of rental properties, with demand for private rental accommodation being higher than ever. Following months of uncertainty in the market due to cuts to landlord tax relief and a rise in stamp duty, Bradley Hall director Peter Bartley discusses why now is still as good a time as ever to invest in the buy-to-let market.
The Royal Institution for Chartered Surveyors (RICS) has revealed that there will be a shortfall of 1.8m rental properties unless the government puts incentives into place to halt decreasing numbers of available rented homes.

Since the changes in stamp duty on buy-to-let properties in April, investment buyers who purchase properties to rent have paid a higher tax on their purchase, which in turn has encouraged less people to invest, with a RICS survey revealing that 86% of landlords had no plans to purchase further properties this year.

The North East has seen a slight decline in buy-to-let purchases, however, that was to be expected due to the 'shock factor' of stamp duty changes and the uncertainty of the market surrounding Brexit. Although this has the potential discourage investors, now really isn't such a bad time to invest.

Demand for properties is set to soar, with analysis published last year by accountancy firm PwC indicating that the number of people living in rented accommodation is set to steadily increase from 5.4m in 2015 to 7.2m by 2025, with a quarter in private housing.

The steady increase in demand can be explained in the fact that, despite various incentives, there are still many people who simply can't afford to purchase their own property due to expensive deposits and house prices.

Good news has also come in the form of competitive buy-to-let mortgage rates from lenders to drive up the amount of purchases in the market. Current restrictions on supply are also currently driving up rental costs, providing a higher rental yield whilst still keeping costs attainable for those who are renting. With low interest rates and high demand, now is a good a time as ever to invest in buy-to-let.

Although we continue to have confidence in the buy-to-let market, now is probably the most important time to have an expert adviser on your side to guide your investment and ensure you get a good return.

In Bradley Hall's 27 years of providing property services we have been very successful in acquiring properties on favourable terms and values on behalf of numerous clients, including pension funds and individuals.

During the acquisitions service, we work closely with clients to define the parameters of their exact requirements whilst sourcing all suitable accommodation, taking into account all factors, including costs, location and the potential calibre of tenant. We undertake inspections and preparing a detailed report with specific recommendations. Going so far as to project managing the entire process, we oversee viewing arrangements and secure the most advantageous terms, which can result in considerable savings for clients.

Day to day property management, including dealing with tenant issues, maintenance on your property and its contents, and setting service charge budgets are taken care of by your specified Bradley Hall property manager.

The financial side of property management can be daunting to those who aren't industry experts, and it can be easy to miss details when compiling information to complete a VAT return, ensuring all income and expenditure is taken care of and liaising with accountants. Expert financial advice is on hand and all monetary aspects of property management are taken care of.

Bradley Hall can also help to guide buyers through the process of purchasing buy-to-let property through its in house brokerage, BH Financial Services and BH Mortgage Services, offering 1000's of the latest deals. If you are a first time landlord or looking to expand your existing portfolio, BH Financial Services will find you the right financial solution.