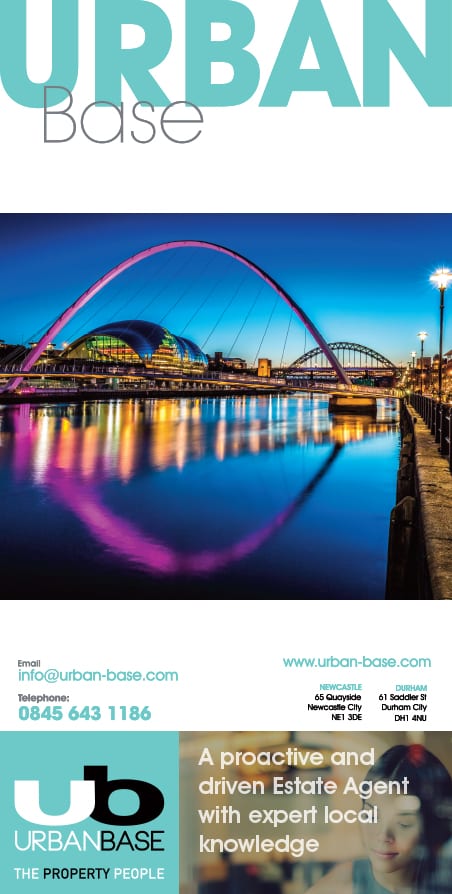 A new report released by Knight Frank reveals a successful first half of this year for the North East's industrial property market - with take-up of large units more than doubling since H1 in 2018.
Despite political uncertainty, take-up of units over 50,000 sq. ft. totalled 3.22m sq. ft in H1 2019. This represents a 7 percent increase when compared to the previous six months and is more than double the total recorded in H1 2018.

Notably, the Tritax letting to Amazon at Integra 61, Durham, underpinned the rise accounting for 60 percent of take-up. Simon Haggie, partner at Knight Frank Newcastle says the "pleasant surprise" is that 70 percent of these transactions are pre-lets which, in addition to the Amazon deal, includes two new builds.

The new units are 131,000 sq.ft. on the International Advance Manufacturing Park in Washington – let to Nissan supplier, Faltec – and The Centre of Excellence in Sustainable Advanced Manufacturing (CESAM) in Sunderland which is 126,279 sq.ft.

The Logic Report details other notable deals, in terms of scale, which are the sale of the Coty factory in Seaton Delaval (370,000 sq.ft) to Vbites Foods owned by Heather Mills-McCartney. This is in addition to the 180,000 sq.ft. the company acquired last year from Walkers Crisps. "Clearly, the demand for vegan foods is growing rapidly," says Simon. As would be expected, supply of units over 50,000 sq.ft. has fallen again and currently stands at under 2.45m sq. ft. – down from a high in 2017 of over 4.2m sq. ft.

Shortage of modern sheds

Simon talks us through the state of the market: "The worrying fact is that only around 300,000 sq. ft. of the region's 50,000 sq. ft-plus units can be described as modern. There is a crippling shortage of up-todate sheds over 100,000 sq. ft. – there are actually only two currently in the North East region.

"There is nothing to suggest that developers will speculatively build big sheds, although Highbridge Properties have just been granted planning consent for 155,000 sq. ft. of space on their Jade site at Murton on the A19 in Durham. This scheme comprises 7 units, the largest of which will be 45,000 sq. ft.

"Like many of the other newly serviced estates in the region, Jade at Murton has received significant infrastructure funding from the Local Enterprise Partnership and has Enterprise Zone status but is still likely to require a further leg-up before we see any buildings constructed on site.

"The demise of British Steel has dealt a further body blow to the region or Teesside to be more specific, which is still planning a regeneration strategy following the closure of SSI's Redcar Steelworks. The latest Liquidation affects the Skinningrove Works at Saltburn which employs around 700 people and has existed in this location since 1874. It is a relatively remote location which will struggle to attract new industry in the event that a buyer isn't found for the plant.

Scarce investment in sheds thanks to Brexit

"Despite the fact that we have many foreign-owned businesses in the region, there have been relatively few retrenching to home soil. So, for the most part, they seem to be toughing out the Brexit situation. That said, a very limited number are actually investing in their UK facilities until they can see what the economic landscape will be post-Brexit.

Loyal workforce is major strength

"The North East region has a reputation for loyal and hardworking staff and that, along with lower wage rates and cheaper property costs, will, I believe, keep the area competitive on the international stage. It is no coincidence that Amazon is building 3.5m sq. ft. in a region with a population of only 2.6m. They have struggled to recruit staff in more recognised distribution locations and despite the higher levels of mechanisation, labour is still a major part of their costs. Interestingly, they are still rumoured to be considering further opportunities in the region. We remain hopeful rather than optimistic," said Simon.