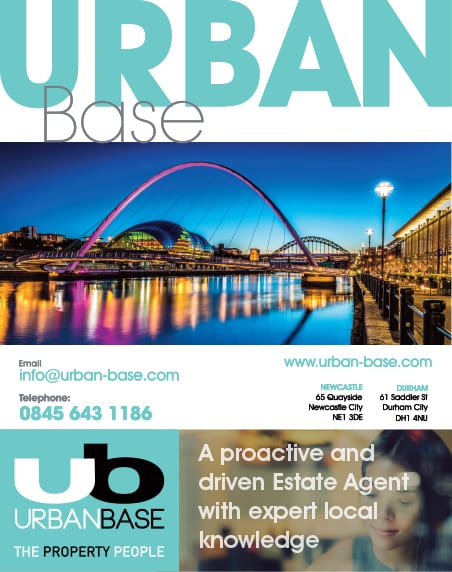 Have you recently purchased a property and are intending to rent it out? Or do you already own one that is currently between tenants? If you've answered yes to either question, now might be a good time to upgrade your interiors.
For Bethany Walker, head of interior design at Styled, the design of a property is a crucial aspect of any buy-to-let property. Design can make all the difference to its market appeal, rental yield and long-term rental prospects.

Attracting renters

With the average cost buying a house close to reaching record highs, renting continues to be a popular and necessary option for many. In the United Kingdom, approximately 34 per cent of households currently rent, equating to over eight million people. This means competition for rental properties is high, and there is a strong demand for quality housing from tenants – which is great news for landlords! Whether you are planning to rent your property furnished or unfurnished, there are a number of design considerations you should implement to maximise the potential of your home.

Target the right people

When it comes to designing your buy-to-let property, one of the most important things to consider is your target tenant. Put yourself in their position and consider how they will use the space as well as any key features or selling points they might be looking for.

If you plan to rent to young professionals, consider creating a dedicated workspace, or perhaps turning a spare bedroom into a home office, as well as places to socialise. Older couples may prioritise spaces for relaxation and easy access, while open living spaces and plenty of storage will appeal to families. Considering who you are targeting at the early stages of your design will help inform your initial design direction to ensure you aren't excluding your ideal customer with poor choices or misuse of space. By prioritising these features, you'll ensure your property stands out from the crowd and attracts your perfect customer so that you can maximise your rental return.

First impressions count

Creating a strong and positive first impression when putting your property to market is key to the success of your buy-to-let property.

In some properties, particularly smaller ones, the space you enter can sometimes feel dark and uninviting, especially if there is a lack of natural light. However, you can create the illusion of a bigger and brighter space with some clever and impactful design tactics.

Hanging mirrors on the walls will not only help to bounce light around the room, making it feel lighter and brighter, but it will also create the illusion of depth and make the space appear bigger than it is. Lighting is another factor that can make a huge impact in a small space; if your property is undergoing construction work, consider adding dimmable spotlights, to ensure the space is bright and well-lit throughout.

You could also build strip LED lights into your cabinets or shelving to draw the eye upwards and elongate the space. Hanging pendant lighting is a great idea for properties with high ceilings too – paired with other lighting such as wall lights and floor lamps to create ambiance and zoning within the space. Don't forget the exterior of the property, either. Kerb appeal is a huge selling point of a property and will add to that all-important first impression. Ensure the property is well-kept and adding planting or can help to really draw your tenants in.

Keep it simple Interior design doesn't have to be complicated. In fact, the simpler you can make it, the easier it will be to maintain and repair. Keeping your walls a neutral shade will not only appeal to the wider market, but will also allow tenants to visualise their own belongings in the space a lot easier, and make it easier for them to add their own stamp once they are in the space. You should also consider the upkeep of your property, as this will impact your overall revenue. While features such as small, intricate tiles in a bathroom may look amazing, the grout will be a lot harder to keep clean over time. Opting for wall and floor panels in a buy-to-let property is often the best choice, as they still look stylish and modern without being too hard to keep clean. If you are renting out a furnished property, you should invest in sofas that have a stain-guard fabric to prevent any permanent damage. Whilst opting for stain-guard protection is often a slightly bigger expense to begin with, it is often far more costeffective in the long-run – as you won't need to pay for replacement parts or a full new sofa each time any damage or spillages occur. Designing your buy-to-let property doesn't have to be a headache. By keeping your potential renters in mind and futureproofing fixtures and fittings, you can create a stylish and inviting home for someone to enjoy for years to come – whilst ensuring you are getting the best possible return on your investment.