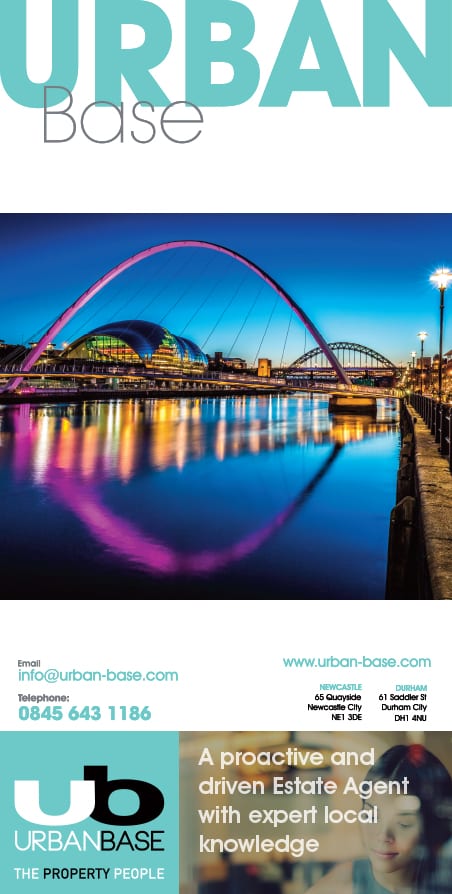 There have recently been a number of articles in the national press about the cost of housing within the country and the lack and shortage of supply of homes to purchase and to rent.

The performance from Sanderson Young Residential Lettings division improved in 2016, where they saw an increase in their overall turnover of just over 2% from the previous year and continued to build upon their managed portfolio with increasing numbers.

One of the most significant results for the lettings division within Sanderson Young was the average rental value, reported at £1023 per calendar month against the Rightmove reported figure for the North East of England of £542 per calendar month. This firmly establishes Sanderson Young as an agent known for renting the middle and top end of the market where prices are higher.

Gail McLean, the Regional Lettings Manager for Sanderson Young commented, 'Whilst our volume business in our city centre flats remain very popular at the lower values of £600 – £900, I was delighted last year to see increased demand for larger family homes, which include significant detached mansions in Ponteland and Darras Hall, as well as fabulous family semi-detached houses in the suburbs of Jesmond and Gosforth.

The regional demand for lettings throughout the North East continues to be very strong and we were pleased to see our income grow a little in 2016. We are aware that many agents saw their portfolio fall during a time when the supply of rental properties has decreased and increasing demand has led to prices rising.

We are aware of the ongoing discussions in respect of the tenancy fees and we are certainly delighted to work with the government on their regulations and direction for the future.

Gail concluded 'I am delighted to be going into 2017 with a good pipeline of stock and a number of properties throughout all price levels available coming to the market very soon. We look forward to helping our landlords and tenants for many years to come.'