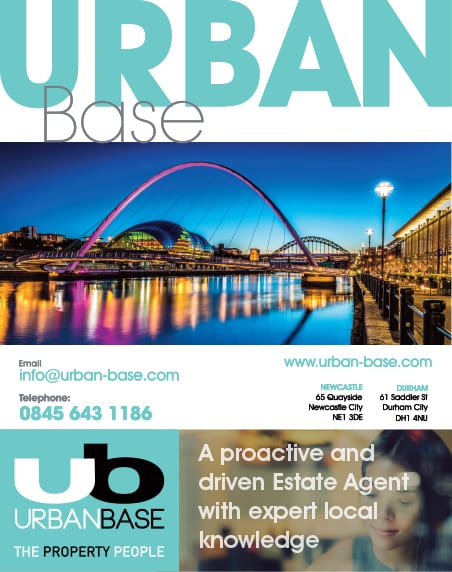 The latest legal sector commercial property take-up figures show law firms are firmly sticking by the office - hailing real estate as an important tool for supporting corporate brand, talent attraction, employee wellbeing and sustainability
A significant 1.5 million sq. ft. of space was leased by law companies across the 12 major UK office markets in 2021. This is a 67% increase on 2020, and above the five-year average.

Newcastle saw legal office space taken in 2021 exceed the five-year average. Last year, 50,156 sq. ft. of office space was let to law firms in the city – which included 47,500 sq. ft. at The Spark, to Womble Bond Dickinson.

Break and expiry events, combined with changing operational realities that were accelerated by the pandemic, are the main catalysts for law firms lining-up new offices in the UK, according to research by Knight Frank.

Corporate brand and image

One hundred percent of respondents to Knight Frank's law firm (Y)OUR SPACE survey stated that real estate is a key strategic device within their business – ranking 'corporate brand and image' top, in a range of strategic agenda items that real estate is best able to support.

A large proportion of deals were pre-lets, showing that law firms are prepared to act early to secure scarce, best-in-class space and demonstrating the sector's confidence in the future of the office.

Head of office agency at Knight Frank, Patrick Matheson, said: "Whilst there was a hiatus of office space taken by law firms at the height of the pandemic in 2020, demand has returned and law firms want premium, sustainable, quality spaces, in prominent locations.

"Whilst remote working had its successes and will remain an important part of a flexible working hybrid model, law firms cited difficulties in training and developing junior lawyers, building cultural ties and developing deeper client relationships in a fully remote working environment."

Mental health

For some legal professionals, working full-time from home led to a decline in their mental health. A survey of over 3,000 lawyers by Douglas Scott found that one-in-four felt that working at home five-days-a-week had a negative impact on their mental health.

Future law offices

It probably comes as no surprise to hear that the law firm office is being reimagined, post-pandemic. Looking at the drivers of leasing transactions in 2021, some common themes are apparent: sustainability, health and wellbeing, flight to quality, amenity-rich, highly connected, spaces designed with new ways of working in mind and centred around collaboration, innovation, client-centricity and learning and development.

War for talent

Law firms are raising the bar on the employee workplace experience to win the war for talent. Due to a skyrocketing demand for legal services, a highly competitive war for legal talent has begun. In response, law firms are transforming their real estate to deliver competitive advantage in this fiercest of battles. Knight Frank's analysis of 2021 law firm leasing transactions over 5,000 sq. ft. found that 94% of deals were for space in Grade A or new buildings. This compares to 73% five years ago and clearly shows this flight to quality.

Wellbeing agenda reigns

Furthermore, every one of the 2021 law firm leasing transactions were to amenity rich environments, whether that be amenities within the building, or on the doorstep. The most common amenities were health and well-being related including active commuting facilities and outdoor terraces.

According to Knight Frank's survey, law firms intend to increase amenity provision going forward. 71% of law firm real estate leaders expect an increase in the range of amenities and services provided within their workplaces over the next three years. Notably, the top three amenities are all wellbeing related, namely; the provision of cycle storage, healthy food and beverage offerings and facilities that support mental wellbeing such as sanctuary spaces and the provision of good quality outdoor space.

ESG

Some law firms are also recognising the growing connection between social and environmental responsibility and employee attraction and retention.

Research by Robert Half shows that nearly two in five (38%) employees would look for a new role if they thought their organisation was not doing enough on ESG. This is particularly pronounced amongst the younger, more mobile workforce. Almost half (47%) of 18-34-year-olds surveyed said they would look for a new role if they thought their employer was not committed to the cause.