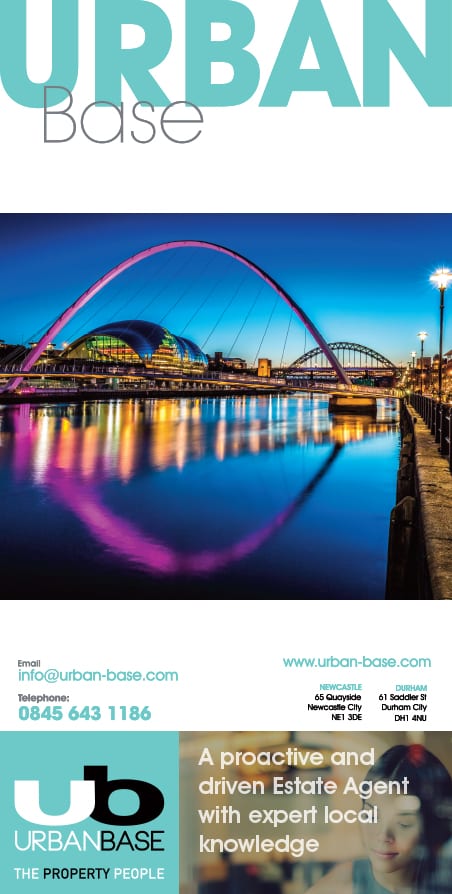 Catherine Affleck, operations director and head of property management services at Bradley Hall Chartered Surveyors and Estate Agents, discusses the department's success, its services and an impressive client list…
Property management services at Bradley Hall are continuing to expand and strengthen, resulting in us reaching an impressive milestone of an annual rent roll of over £6m. Thanks to our success and the growth in demand for our services we have welcomed new members to the property management team, which is based at our head office on Hood Street, Newcastle city centre.

Chartered surveyor, Rachel Roberts, who has over ten years of experience in the property industry, and accounts manager Paul Simpson now provide invaluable support to colleagues and clients. The newly strengthened operation allows us to welcome more clients as we are looking forward to another exciting period for Bradley Hall and its property management department.

Our client list is expanding, and we have been appointed by a number of individual and large corporate clients to manage a range of impressive property portfolios.Bradley Hall's expert property management services include rent collection, the implementation and administration of service charges, property maintenance and insurance, ensuring all health and safety regulations are adhered to, regular property inspections and accountancy services. Our property management client portfolio includes some of the region's leading and most recognisable businesses. Northumberland Estates, an investment company which includes a commercial property arm with 410 properties over 100 individual sites is included in our loyal client list. We are a trusted provider for one of the region's most entrepreneurial companies, The High Street Group.

Our property management department oversee a range of office spaces across the region, most recently the Grade II listed building 18-24 Grey Street.
Catherine Affleck, Ops Director, Bradley Hall
Since the company's launch ten years ago, it has successfully invested in a range of sectors and is now steering its efforts towards property investment and development. Our property management department oversee a range of office spaces across the region, most recently including the Grade II listed building 18-24 Grey Street. The impressive city centre offices were acquired in a multi million-pound deal by Stessa Commercial, which is ran by the former chief operating officer and founder of Utilitywise. Our property management team have also built their expertise in managing a range of the region's leading new and refurbished shopping centres, including St Cuthberts Walk, Chester-le-Street, Mountbatten Shopping Centre, Hebburn, Pennywell and Kenton shopping centres. For Arch Homes, Northumberland's largest private landlord, we oversee a portfolio of 55 executive residential properties across the county, as well as 90 industrial, office and retail units for Arch Commercial. Our growing client list also includes Barclays, Lloyds, Robertson Homes, Pullman VW, Home Group, Co-op, Arena Racing, intu, The Hanro Group, Cairn Group and Avant Homes.