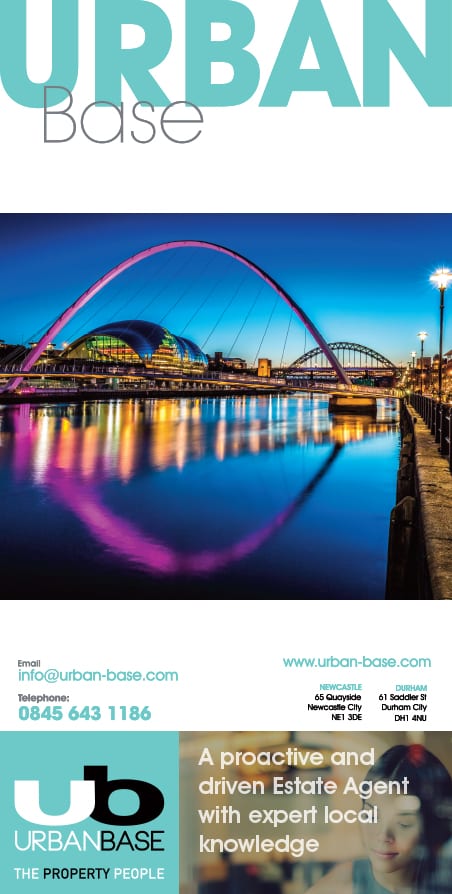 Did you always envisage a career in property?

Not at all, but my family have always been involved in hospitality and property management which does go hand in hand with serviced apartments. Once you work in the service industry it becomes addictive and at Week2Week we thrive on good customer service, so it suits my work ethic to a tee.

What attracted you to your current role?

The opportunity to work in our family business around my own family's commitments. I love looking after my children and making a difference to the operation at the same time. I welcomed the opportunity to develop the business further helping to put Newcastle on the map as the first apartment lettings company in the region!

What changes have you seen in the market since you started?

The demand for serviced apartments has increased dramatically along with the launch of Airbnb, it continues to grow rapidly as clients look for a more home-from-home approach to their business and leisure stays. As awareness of the concept grows, more long stay clients have a requirement for what we do whether it be project work, relocation or a holiday.

Brexit uncertainty. What's your slant?

Regardless of how you voted, I think it's a volatile time for everyone as society has evolved since we previously stood apart from the EU. Although I was not born in 1973, I am confident that we will still be able to trade successfully with members of the EU, especially as it will always be a buyers' market and countries will still purchase what they require from where they want. The decision has been made now, so we need to be positive moving forward and get on with it. I am sure that America has, as a country more problems with their current decision than we do!

How would you advise people

looking to buy property?

I would suggest suitable locations for serviced apartments in and around Newcastle City Centre as perfect investment properties. We would have an informal discussion around why the person is buying; is it part of their pension or is it to maximise yield for example? What their expectations are and how we manage serviced apartments verses long term rentals. We would also discuss their long-term plans for the property to ensure our management style is a good fit as well as being affordable. Whilst we at Week2Week Serviced Apartments offer a high return on investment there is a requirement to furnish and equip the property to a high standard meaning there is an initial outlay to factor into your purchase.

Are there any restrictions in the lease for

short term rentals?

This is something that must be checked to prevent any repercussions later. Does the property come with parking, is there a view all selling points – lots to consider when making a purchase! At Week2Week we have a checklist for our clients to cover all aspects of the pros and cons of short-term rental leases, so we encourage them to read through these carefully before making a decision. Our clients are our priority over profit.

Tell us the most exciting thing you're

currently working on?

Internationalising the business! We would like to open more branches of Week2Week in this country first, utilising the gap in the market in several cities and then, in time go international. I am confident that we can achieve this with the fantastic team that we have and if we can grow the staff to include more people who care about the business as they do now, then anything is possible. Watch this space!

What's your fondest memory of a

career in property?

Countless trips to London to meet with our TAS Alliance colleagues and fellow ASAP members. Our crossover with the hospitality sector, links into travel and the opportunities it brings. You meet some fantastic people in this industry as the majority of time we are dealing with clients that are either using your services for a vacation or looking for a home-from-home for work. Either way we ensure that we exceed their expectations every time, which is why our clients' testimonials mean so much to us.

What are your career aspirations?

Expansion and growth which keeps the family ethos alive. As a family business it would be great to think that as my mother has passed the baton to me, I could do the same with my children. I would never force them into this career, however if they showed an interest, then I would certainly encourage it. I would also personally like to take the business to the next level and open offices in other cities.

Where's the best place to live in the

North East and why?

Newcastle upon Tyne of course! What an awesome city, what don't we have here? Our city is lively, atmospheric, historic, contemporary, international what is not to love? It is by far the most cosmopolitan city outside of London, but unlike Londoner's we have the good old Geordie charm and welcome here in Newcastle.

When not working, how do you like to relax?

Time with my family is precious outside work, so spending time with my husband and children in addition to learning Muay Thai boxing is how I spend most of my free time. I also love the cinema, theatre and eating out which is where the Thai boxing comes in as I need to do the latter to counteract the former!