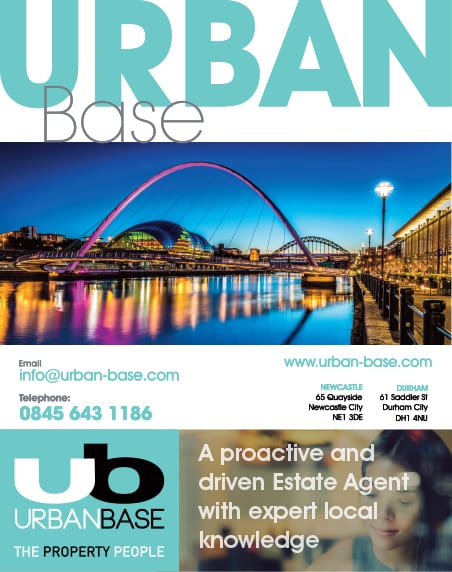 A brand new 26,000 sq. ft. office in Darlington has been completed and is optimally designed to be a safe workplace for businesses looking to get their teams back into the office.
The new building is perfect for enabling office reoccupancy thanks to its large, single-level floor plate which means no lifts are required and there are minimal high-traffic areas. The building also benefits from ample carparking and its own front door. The Baldwin office at Lingfield Point business park has been converted from a former industrial unit by London real estate funds manager, Frogmore, and could create up to 300 jobs.

Property agents Knight Frank and Cushman & Wakefield are marketing the space internationally to find a tenant.

Lingfield Point is already home to major occupiers such as Student Loans Company, Capita and Wood Group and is next door to Amazon's £120m fulfilment centre on Symmetry Park. A spokesperson for the Student Loans Company said: "As a business with multiple offices across the UK, we have found that our large single floorplate at Lingfield Point has allowed us to be incredibly efficient in the use of space as we plan for the postCOVID-19 workplace. Being able to operate on a large single floor plate allows us to work in a safe and more efficient environment."

Lingfield Point is a 85-acre business park two miles from the centre of Darlington. It was created on a historic industrial site that was previously home to Europe's largest wool manufacturing plant developed by Patons and Baldwins.

Patrick Matheson, Partner at Knight Frank Newcastle, said: "This new office is very contemporary with exposed services and lots of natural light. The single-floor layout makes it well suited to a customer service provider and possibly a company that is considering 'north-shoring' or 're-shoring' its operation to make it more efficient.

"Whilst businesses begin to reassess their office structures to accommodate more flexible ways of working, firms will clearly give greater attention to operational risk in the aftermath of the pandemic. This could ultimately drive additional demand into the UK regions, as business strategies may conclude that spreading workforces across a greater number of smaller regional offices could improve resilience. "Working from home has proved an effective standin for the office during an extremely testing time, and will no doubt be a component of businesses' operational structures moving forward. However, it is not a wholesale replacement. The UK's regions are key to getting the UK's workforce back into offices."

The business location also has office space available from 200 sq. ft. to 130,000 sq. ft. and warehousing up to 130,000 sq. ft.

Greg Davison, Partner at Cushman's added: "For any occupier looking to locate their business in the UK regions, Darlington, and Lingfield Point in particular, offers a fantastic opportunity. It offers a strong labour pool, combined with an enviable life/work balance for staff, all within easy reach of London and the wider region via the East Coast mainline."

Lingfield Point is adjacent to the A66 Trunk Road, which links directly to the A1(M) providing access to the region's major conurbations. It is 21 minutes from York and two hours 21 minutes from London by train, making it very accessible to the rest of the UK.