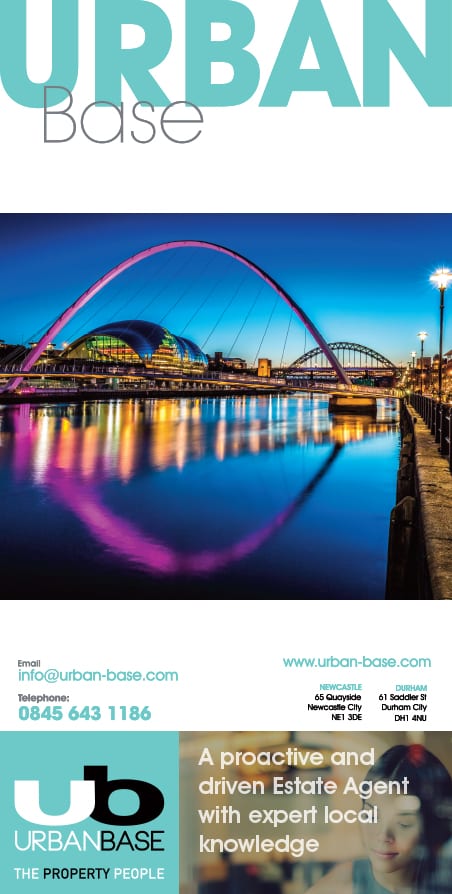 Ken Parkin, the new man in the driving seat of the Northern Counties Builders Federation (NCBF), has plenty to say about the construction sector.
Having spent 38 years in the industry working for national and regional building contractors – six years at Turney Wylde and 15 years at Opion – he is well placed to comment on a sector of industry which continues to face challenging times whilst continuing to play a major role within the regional economy.

Ken took over the role of President of NCBF, from Jeff Alexander, a director of Surgo Construction – who led the organisation for the three years prior. As the new Chair, Ken is keen to build on the progress made in recent years to ensure this 120-yearold organisation keeps pace with the times and continues to play an active and relevant role within the construction sector.

In setting out his agenda for change, he particularly recognises the difficulties that regional companies face in competing against national contractors, primarily because most do not have access to the bid writing teams which play a fundamental business development role at Tier One contractor level. He says:

"The industry in the region has undoubtedly suffered due to the continued pressure from national contractors and huge reductions in local government spending. Increasingly our role is to help facilitate the development and maintenance of a sustainable North Eastern construction industry.

"We do some excellent work with local colleges to promote the industry, we provide financial support to Constructing Excellence North East (CENE) and G4C and we try to provide a more unified voice for regional companies through Construction Alliance Northeast (CAN).

"This was an organisation we established two years ago with support from three other trade bodies – the National Federation of Builders, the Federation of Master Builders and the Civil Engineering Contractors Association – with the primary aim of raising awareness about the need to create more of a level playing field for SMEs when tendering for public sector work. We are now turning our attention to other significant issues including training and development.

"CAN is beginning to gain some encouraging traction with more than half of the northern region MPs and a number of employer representative bodies signing up to its Construction Charter, which sets out a plan for procuring construction work more intelligently. The need to buy local, whenever possible, is something I feel strongly about." Drawing on his many years in the industry, Ken was recently asked to advise NEPO, (the North East Procurement Organisation) about the wording on its documentation when it went out to tender for its Building Construction Works frameworks and by suggesting certain changes, is taking some of the credit for twenty regional construction companies winning a place on it this time. He continues:

"When construction contracts are placed with firms based outside the region, this badly affects the health of the regional supply chain, the confidence of local firms to invest in new talent and new equipment and ultimately, this leads to a skills shortage."

To that end, one of the tasks Ken is looking forward to is implementing NCBF's recently launched apprentice initiative. The NCBF does a great deal of work with local colleges in promoting the industry but there is a pressing need to ensure that fresh, new talent is brought in. Accordingly, NCBF has launched an apprentice initiative which it will substantially fund – almost like a bursary – to make it easier for SMEs to take on apprentices. Initially places will be limited to two per year and member companies must submit a formal application for review by the NCBF committee. Ken concludes: "I'm really keen to see the sector thrive in the future. That starts with schemes like our apprenticeship initiative and our ongoing support of CAN, CENE and G4C. I am certain that I can make a difference and look forward to collaborating with the many talented construction firms that are based in the area."