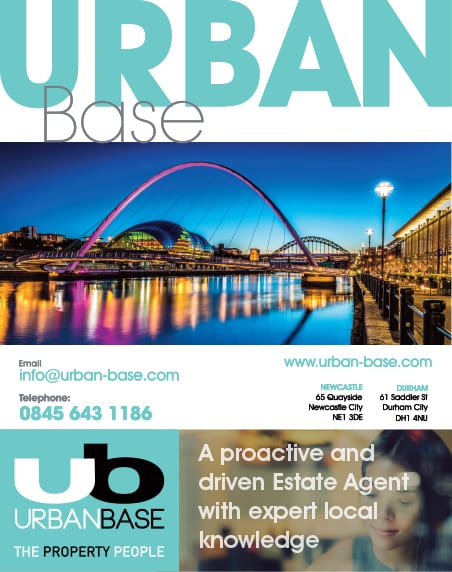 Plans have been revealed to transform the former Redpath Yard in Wooler into a whisky distillery and visitor centre. Helping deliver these ambitious plans is Jon Tweddell, of JT Planning, who outlines some of the detail of this project.
When the Ferguson family decided to create the Ad Gefrin Distillery, to produce Northumberland's first single malt whisky, they turned to local planning specialist JT Planning to help drive the project forward.

The ambitious plans will see a large, prominent, vacant site on Wooler's South Road transformed into a new whiskey distillery and major visitor attraction. The site has a frontage onto the main A697 road through the town, therefore the overall design of the new buildings requires careful consideration.

The proposals will bring forward a significant investment, creating much needed jobs in this remote area of North Northumberland, known as the gateway to the Cheviots. The site lies within the Wooler Conservation Area and is positioned in an extremely prominent position on an important site within the village. The project is expected to create in the region of 50 permanent jobs. The proposals also represent an investment of around £10 million.

Plans for the Ad Gefrin Distillery are being driven by the Ferguson family, owners of the national haulage firm Fergusons.

The Ferguson family, a long-time client of JT Planning, are passionate supporters of the region and local businesses. Alan Ferguson, OBE, and a past president of the North East Chamber of Commerce, fronts the project but it's a real family affair involving his entire family, including wife, Eileen, and son, Chris.

JT Planning has project managed the planning application stages alongside the Ferguson family and well-known local architect, Richard Elphick who produced water colour images on display.

Jon Tweddell explained: "We have also engaged other professionals to help with various planning issues including ecology, archaeology, drainage and transportation. "Planning for the site does bring about some significant matters to address. As a former haulage yard, the site has been vacant for some years now and includes a number of vacant buildings that are falling into disrepair.

"The plans are to clear the site and erect a number of traditional buildings. The redevelopment of this site will bring a number of wider benefits and would improve the visual appearance of the area and the character of the conservation area."

Subject to gaining relevant planning consents, it is hoped the distillery and visitor centre will open its doors by 2020. Other spirits will also be made at the distillery, some of which will be available after three years; the single malt will take longer to create and bottle.

The planning application was lodged in October 2018 and has since been validated. If anyone wants to view the plans and comment please access the details via www.northumberland. gov.uk and enter the reference number 18/03870/ FUL.