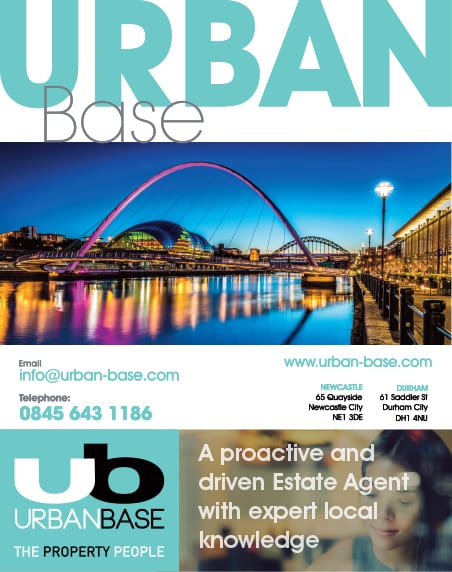 Castle has been appointed as principal contractor by UK Land Estates for the refurbishment of the prestigious St George's House, which has the distinction of being one of the first properties built on the Team Valley Trading Estate, Gateshead.
Built in 1937, the three-storey building will be transformed to provide a modern, open plan state-of-the-art office space whilst retaining the heritage of the building.
Having already undertaken demolition works, Castle will undertake refurbishment work, incorporating features that will significantly reduce the carbon footprint.
The prominent crescent shaped building which was officially opened by King George VI, overlooks Kingsway North and South.
Andrew Dawson, managing director at Castle, said: "It is very pleasing to continue our relationship with UK Land Estates and it is a great honour to be awarded the contract to refurbish a building that is acknowledged as one of the first buildings completed on what has grown to become one of the largest trading estates in the UK.
"Sustainability will feature heavily throughout the upgrade with our objective of reducing carbon footprint and improving energy efficiency, resulting in EPC ratings of A.
"The office areas will be provided with high efficiency LED lighting and energy heat pumps and there will be solar PV installation on the roof. We will also be providing full mechanical, electrical and public health services.
"Our remit will also include construction elements such as new perimeter windows and doors, enhancing the external facades by restoring cills, heads and mullions and brick mortar, finished internal walls and ceilings, glazed partitions, new flooring throughout, final decoration and refurbishment of the reception area.
"The work will be a mixture of category A and Category B fit out, with the finished office space tailored to the exact requirements of the client, resulting in a space that is ready for occupancy."
Adrian Bartle, construction director at UK Land Estates, said: "Bringing St George's House up to 21st Century standards whilst uncovering and, above all, maintaining the original character of the building has been a rewarding challenge.
"We will reduce energy consumption via the installation of LED lighting, VRF air conditioning and Photo Voltaic panels, whilst ensuring an EPC A rating. Ultimately reducing our carbon footprint and being as environmentally sustainable as possible.
"We again, work alongside Castle to ensure the property receives the care and attention it deserves to provide another 90 years of service to its new custodian."
Headquartered in Hebburn, with a headcount of over 130 staff and offices in Glasgow, Edinburgh and Teesside, Castle, which last year recorded £30 million turnover, is one of the UK's leading providers of building services, offering a wide range of high-quality engineering and contracting services covering all aspects of building, mechanical, public health, renewable and electrical engineering.
Working across the UK, its growing reputation for the successful delivery of a diverse and complex range of projects has been built on four core values – innovation, efficiency, honesty and pride.