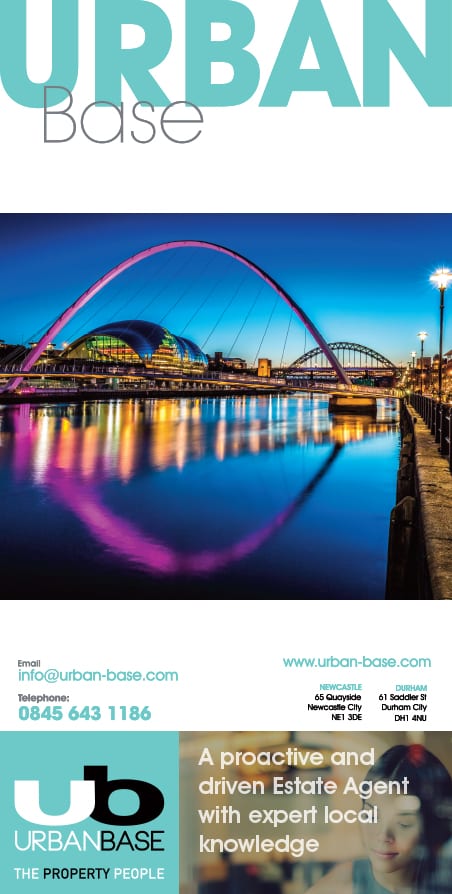 Jon Tweddell, director of JT Planning, says planning is about balance as Northumberland County Council unveils its new plan.
The long-awaited Northumberland Local Plan has finally been published and is now subject to a public consultation, which will last until August. Casting a professional eye over its many pages, the document certainly makes for an interesting read.

The publication comes on the back of a withdrawn Core Strategy that had been promoted by the previous Labour administration. The Core Strategy was a bold, ambitious plan, which would have seen significant housing growth and the creation of many employment opportunities.

When the Conservative administration took overall power in 2017, they swiftly withdrew the strategy because they felt the housing numbers and general development strategy was too ambitious, and would have led to the development of whole swathes of Northumberland.

Now, the Tories have revealed their hand with a Draft Local Plan that certainly does carve back the scale of development, slashing housing numbers by more than a quarter and removing the highlycontroversial Dissington Garden Village completely. This scheme, near Ponteland, which gained outline planning permission under the previous Labour administration in 2017, would have led to the creation of 2,000 new homes.

Given that the current Government has ambitious targets to create 300,000 houses per year over the next few years, I find it surprising that the Draft Local Plan is aimed at reducing the housing numbers. Add to this our track record for house building in England, which has seen the creation of roughly 150,000 homes a year since the early 1990s, and it's hard to see how we will ever achieve the requisite housing targets if local councils do not make the bold moves to increase numbers.

I completely understand that local councils are in an extremely difficult position, caught between a rock and a hard place. They want to promote new housing but must balance this against the wishes of their current residents (and electorate), many of whom do not want to see the large new developments we need. Northumberland is largely rural and many choose to live there for that reason.

There must be a balance, in my opinion. All planning decisions are about balance, weighing up the positives against the negatives, the need for development against protecting the local environment.

One thing I do know is that as a parent, I do worry whether my children will be able to afford their own home. House prices in certain areas are completely out of control, and this can be down to a lack of supply – high demand pushing prices ever upwards. I feel that we must build more to address this and stabilise prices. Building larger scale developments would also result in more affordable housing for those on low and middle incomes.