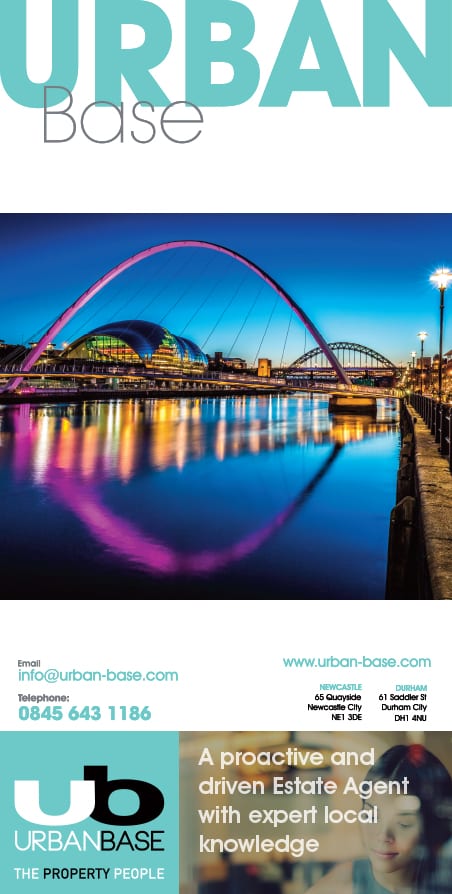 Gentoo Homes is fast becoming one of the region's leading housing developers after it announced an outstanding year for 2016/17.
The company, which is the residential development arm of Gentoo Group, delivered 233 new homes across the North East and has reported an increased turnover of £44 million, with an operating profit of 10% on its regional sales programme.

Of the 233 new homes delivered, 164 were built for sale and a further 64 homes of affordable tenure were completed.

This success reflects the buoyant mood at Gentoo Homes who also successfully delivered 452 plots through the North East's planning systems during 2016/17.

The housing firm currently has eight live sites outside of Sunderland across the North East where construction work is taking place, all with homes for sale. Gentoo is reporting high levels of interest across all of these developments, which include:

Cottier Grange, Tyne Valley

Hedley Meadows, Wylam

Lansdowne Terrace, Gosforth

St Bartholomews, Benton

Calderstone, Fenham

Orwell Grange, Carlton Village

Foxdale, Guisborough

Hart Village, Hartlepool

Colin Wood, Managing Director of Gentoo Homes commented on the announcement: "I'm immensely proud of our staff and what they have achieved over the past year. We build high quality, spacious homes in desirable locations across the North East and based on consumer demand the business is on track to increase property sales by 25% in the coming financial year."

"We have an exciting forward programme for 2017 and 2018, with a number of show homes launching this month. All in all I'm delighted with the progress we have made over the last 18 months and feel we are really meeting the diverse housing needs of the North East."

In Sunderland, Gentoo's most recent schemes to have received planning permission will provide a total of 312 new homes, this includes homes for sale and for rent. The 312 new homes are located across three developments, one at Coaley Lane in Houghton-le-Spring, one at High Usworth in Washington and the other at Broomhill in Hetton-le-Hole.

Gentoo Homes, which is a profit for purpose business that reinvests its surplus back into its Affordable Homes Programme, has delivered more than 1900 new homes for Sunderland since it was founded in 2001. It is currently building a further 570 new homes across five developments in Sunderland, all consisting of homes for sale and for affordable rent, including:

155 homes at Thurcroft in Doxford Park

88 homes at Castle Rise in Downhill

132 homes at Hillcrag in High Ford

59 homes in Glebe, Washington

136 homes at Meadow View in Houghton-le-Spring

Colin Blakey, a well-known and respected housing figure, was recently appointed as the new Gentoo Homes chair and the person tasked with helping Colin Wood take the company forward. Mr Blakey was formerly the Director of Affordable Housing at Bellway and Chair of the Bellway Housing Trust and until 2015 he was Chief Executive of Asset Housing Association. Prior to that he was Executive Director and subsequently Chair of Northern Coalfields Property Company and Northumbria Enterprise (now ARCH).

The firm recently launched a major regional TV advertising campaign as part of a brand awareness project. Last year the development arm of Gentoo Group moved away from its traditional orange branding to a distinct and attractive purple, aiming to distinguish Gentoo Homes as a house building brand of choice in the North East.