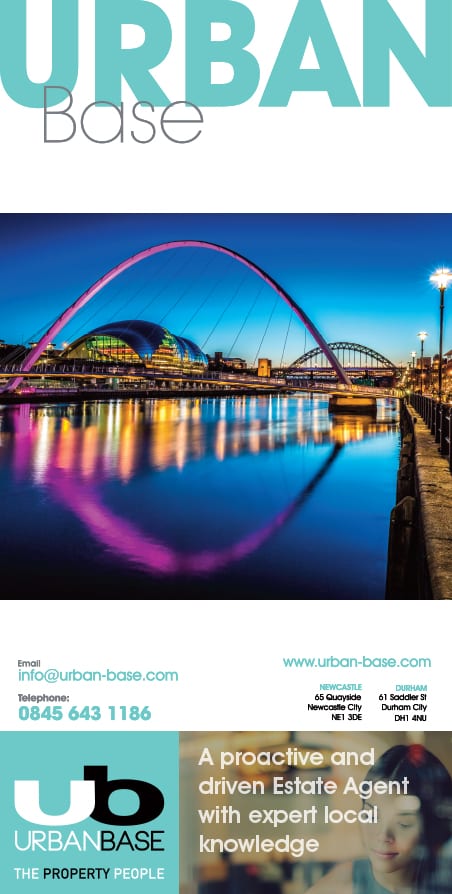 In 2016 Eothen Homes, www.eothenhomes.org.uk, opened a brand new, purpose-built residential home in Wallsend for people living with dementia
On the site are eight apartments available to rent. Here residents Doreen and Denton Gunn, both 83, tell us why it's a lovely place to live.

Eothen Homes Wallsend has secured a reputation as a groundbreaking dementia facility, ideal for those who wish to live independently within a safe and secure environment.

Why did you choose Wallsend and why Eothen Homes particularly?

We were both living in another home not far from Wallsend and heard about Eothen Homes through Denton's niece, who decided it was the perfect place for her Mum (his sister) to stay. Denton has Alzheimer's and we knew a time would come when we'd need additional help. While we live independently, we are now in the perfect place to source that, as needed.

As for Eothen Homes, it had a nice feel and although we didn't choose it for its Christian ethos, it's nice to be somewhere where the team really cares about the

residents, which is clear from the start.

What's good about the design of the home and in particular your flat?

The design of Eothen Homes, Wallsend is lovely. There are landscaped gardens we can enjoy and anyone living in the flats has the use of a private lift to take us up to the second floor.

There is a roof top area, which will be nice when the weather is better, a cafe and also an atrium with birds, which we enjoy. cleaning services, laundry and meals are available at a cost but we don't use those facilities at the moment as we like to go out and do our own shopping and cleaning. There are lots of buses we can catch nearby when we want to have a day out locally. We love our flat. We can spend our time together, it's really calm and cosy and we have decorated it to our own taste. The kitchen is twice the size of the one we had before, the bathroom is roomy and the bedroom is spacious too. It has everything we need really.

We're both looking forward to our daughter visiting from Australia next year so we can show it off to her.

Tell us about the team at Eothen

The team here are very kind and go out of the way to ensure we are ok.

We get invited to meetings downstairs where we can learn about any activities taking place and give ideas about what we'd like to do.

We like to walk at Richardson Dees Park, which is just over the road but if we want to do something different, everyone does whatever they can to make it happen. It's a very nice place to live.

About Eothen Homes, Wallsend

Rents at Eothen Homes Wallsend start at £600 per month, inclusive of maintenance charge, gas, electricity and water but excluding council tax and telephone.